Cargilfield Violin-a-thon!
On Tuesday 1st December we held a sponsored 'violin-a-thon' challenge at Cargilfield. The aim was to get every single one of our 32 violin and 3 viola players involved in busking non-stop in the entrance foyer for the whole school day from 8.30am to 5pm. This challenge included children from P1 right through to Form 8 (ages 5-13), and from one who was just 3 lessons into her playing career to much more seasoned performers who have been playing more than half their lives.
Why were we doing this? We wanted to support an organisation called Superar in Bosnia and Herzegovina, as they take the first steps towards setting up what will be the first children's orchestra ever in Sarajevo. We were put in touch with this inspiring organisation by a parent, and hope that this will be the start of a cultural twinning between us.
Superar is a European organisation which works with professional musicians to offer children and young people free access to cultural education, so that they can benefit from the multi-layered positive impact of music irrespective of their cultural, religious, linguistic and financial backgrounds. In Bosnia and Herzegovina, they already run a successful children's choir and have recently set up a violin class as the first step towards building a children's orchestra. The children initially made their own violins out of cardboard in order to learn the basics; now they are ready to move onto real violins, and our mission was to raise enough money through sponsorship of our violin-a-thon in order to fund enough instruments for the whole class.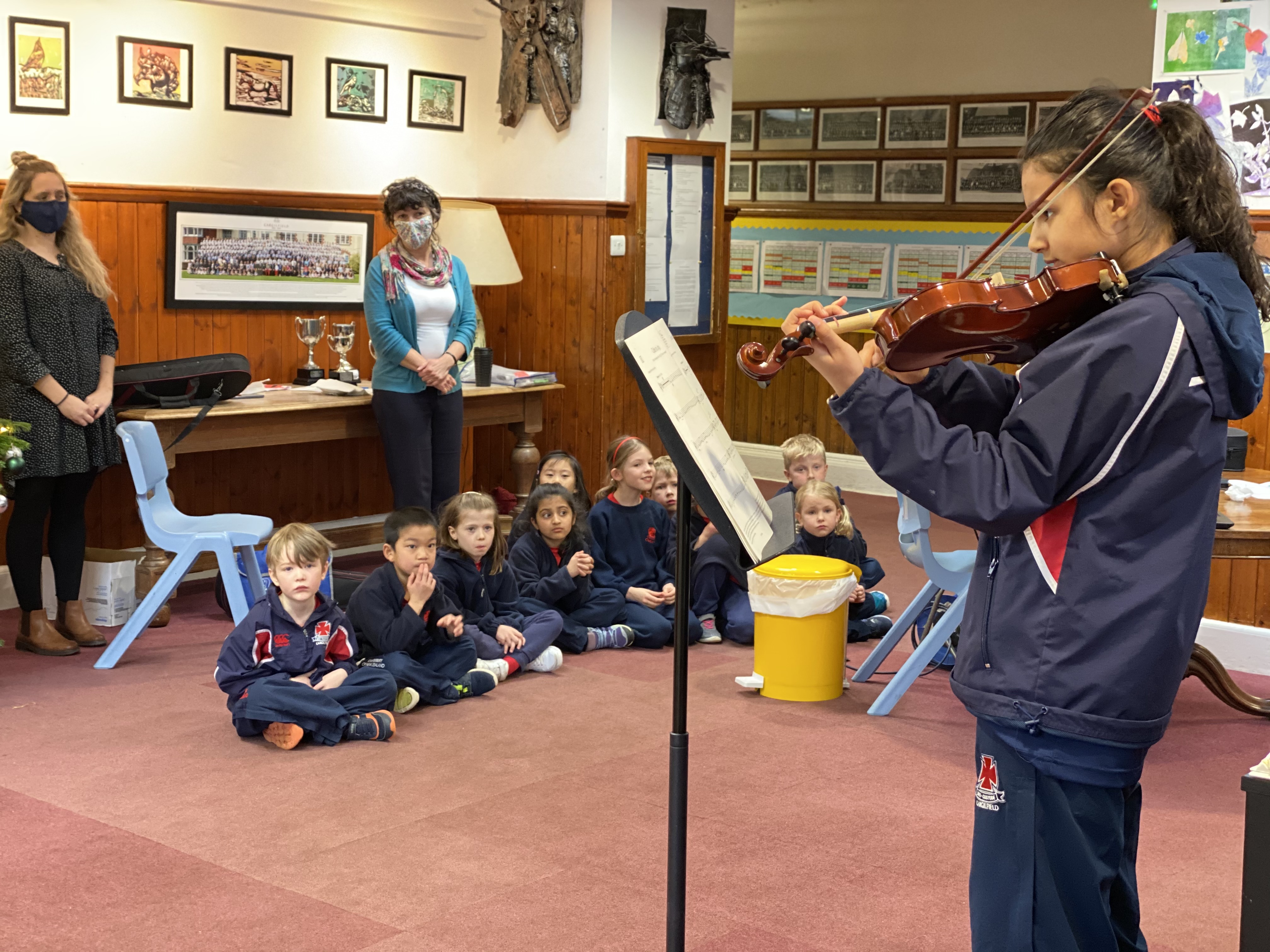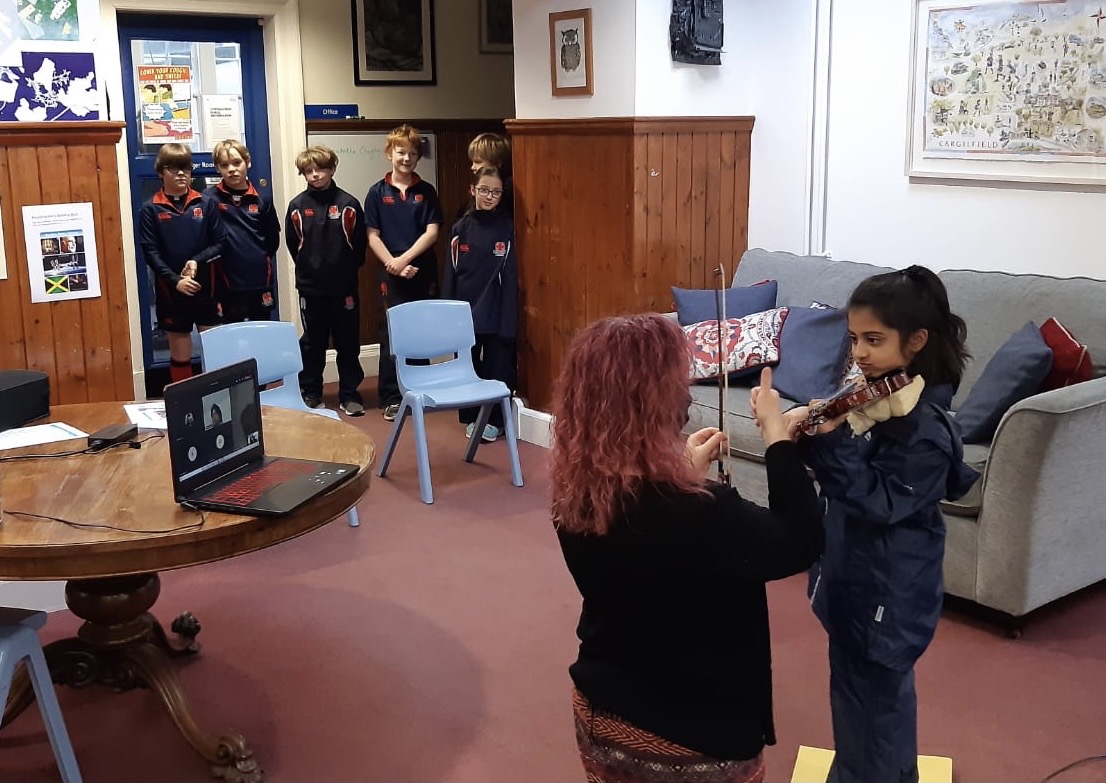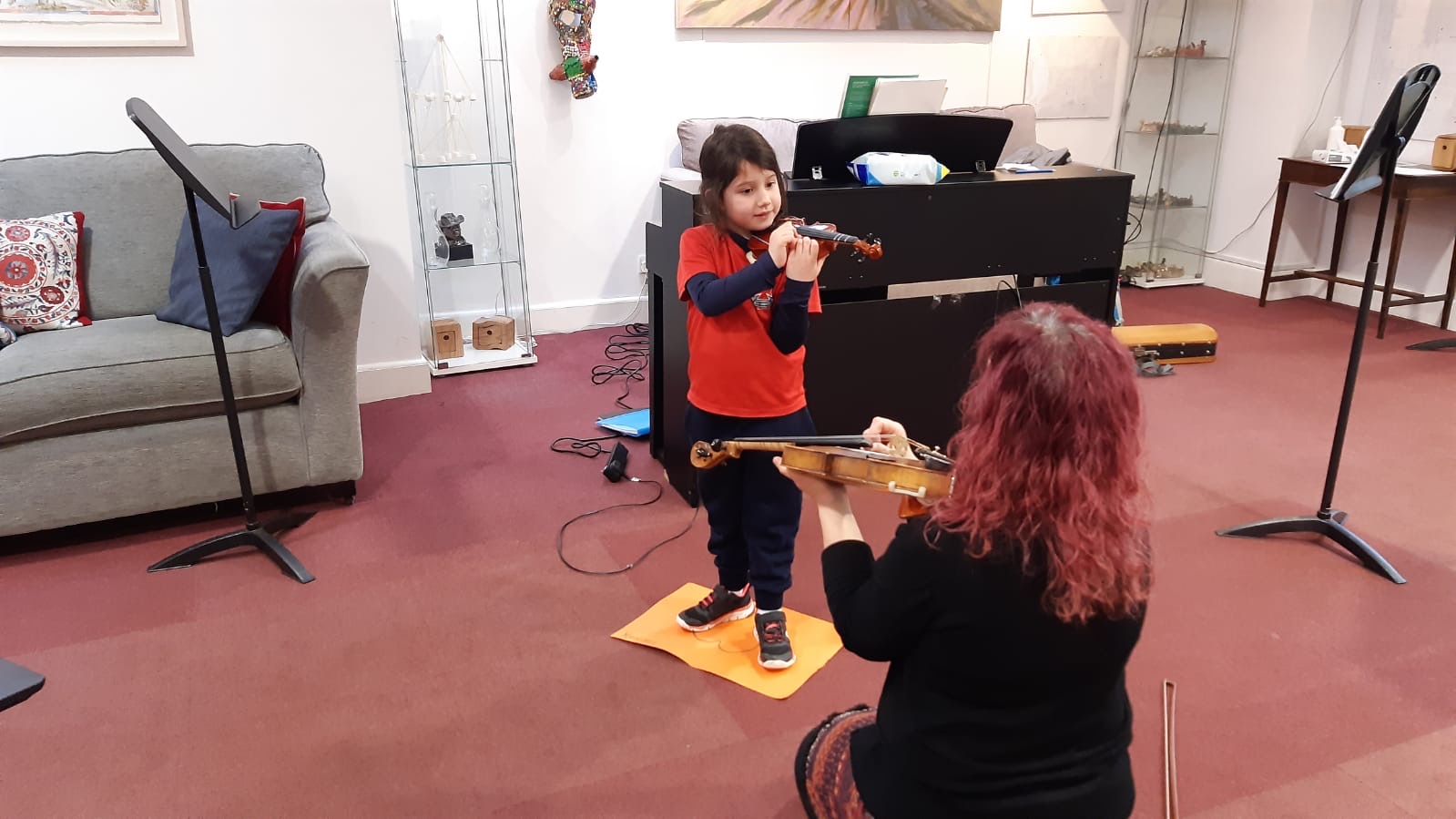 Our Head Girl, Ruby, started us off at 8.30 and the children then handed over one to the next throughout the day, each playing for 10 (or in some cases 20) minutes. In the afternoon, some of the older ones came back to play Christmas carols in duets with Mrs McLay and myself, and Mrs Spencer also brought her violin in to join us on this adventure. We had nervous performers (a particular 'well done' to them!), confident performers, and performers who thought they didn't have anything to play and then found that they knew loads more tunes than they realised. And we kept the music going in a very busy thoroughfare in our school, playing as deliveries arrived, children went to and fro to lessons and lunch, and even (the ultimate distraction) when a sibling turned up to listen! It really was a busking experience – without the problem of the weather.
We also had the support of lots of parents throughout the day, as well as our friends in Bosnia and Herzegovina, via a live weblink – some dotting in for just a while, and some listening in all day. This was in addition to the much-appreciated support of staff and pupils at Cargilfield who paused in their busy routines to listen, applaud and encourage. We were delighted to not just reach our target before the end of the day, but to exceed it by several hundred pounds, raising, as I write, £1740. And indeed, by 5pm, Lulu and Ruby were having so much fun playing duets that we carried on playing to fit in just one or two more festive favourites!
A big well done to all the children involved. We very much look forward to hearing our friends in Sarajevo give their first performance now!