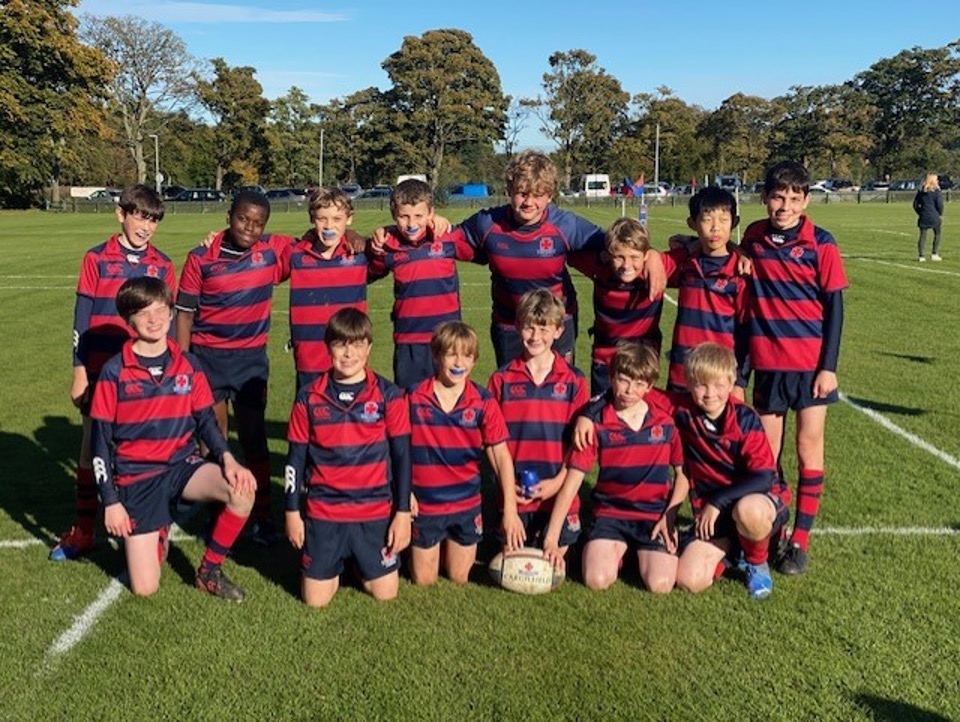 The return of parents to watch matches came with glorious sunshine and an apparent blessing on this move towards normality.
And with the sunshine, a confident 2nd team brought some of their best rugby skills and played some excellent handling rugby in their defeat of a St Mary's team that has sadly been reduced to nine players.
Cargilfield took an early lead in the first half and, by half-time, were well in control. The second half saw St Mary's come back with two tries and an emphasis from Cargilfield on moving the ball through the hands of the whole team. There were fewer tries as a result but some lovely running rugby and teamwork. Players rolled on and off to maximise the potential of our squad and give everyone a good run out but the team can be rightly proud of the standard they are already achieving with half-term around the corner.
I believe that Cargilfield ran out as victors by about seven tries to two with each side missing one conversion. How pleasant it was to hear appreciative applause for the boys' efforts once again.