Save the dates! To celebrate Cargilfield's 150th anniversary since its founding in 1873, there will be a series of events to celebrate this important milestone. We cannot wait to gather our community, both past and present, to mark this special year.
Details of each event will be posted nearer the time on our social media channels and on this page, but for now, here are the dates for your diary.
Cargilfield was founded on September 19th 1873 by the Rev Charles Darnell. Our first location was within Rev Darnell's home in the Trinity area of Edinburgh. We moved to a purpose-built school on our current site in Barnton in 1898.
2023 marks Cargilfield's 150th Anniversary, and we have a number of exciting events planned throughout the year.
Thursday 19th January 2023
150 Drinks Reception at The New Club, Edinburgh
Saturday 11th February
Drinks and canapes at Innerwick House, Murrayfield EH12 6HZ, courtesy of Mr and Mrs Green, former Cargilfield parents
Guest: Mr Finlay Calder, former Scotland International and Captain of the British and Irish Lions
Friday 24th March
4pm Former Pupils' Music Concert in Chapel - please email [email protected] if you would like to come and perform
Thursday 13th April
150 London Drinks Reception at The House of Lords for Former Pupils, Parents and Friends
Saturday 17th June
Thursday 22nd June
Former Pupil and current pupil Art Exhibition opens - PREVIEW
Friday 23rd June
Former Pupil and current pupil Art Exhibition and drinks reception
Tuesday 4th July
150 Show at The Queen's Hall
Saturday 30th July to Saturday 5th August
Western Front Way Walk for Cargilfield families and friends
Saturday 5th August
Cargilfield at The Menin Gate, Ypres
Sunday 27th August
150 Golf Day at Bruntsfield Golf Club for Former Pupils, Parents and Friends
Friday 8th September
150 Whole School Beach Day at Silver Sands, Aberdour
Tuesday 19th September
Friday 10th November
0900 Remembrance Service and 100th Anniversary of Chapel
Friday 15th December
Former Pupils' Hockey match
Saturday 1st June 2024
Please get in touch with us at [email protected] for more information.
Friday 15th December - Former Pupils' Hockey Match
Our annual former pupils' hockey match takes place on Friday 15th December at 2pm. It would be lovely to welcome back as many former pupils as possible, especially as this is our 150th Anniversary year!
Please click on the link and complete the form.
https://forms.office.com/e/1NCq0440EF
Friday 7th September - 150th Beach Day at Silver Sands
In the past, it was a tradition that the whole school used to decamp to the beach for the day, often over to East Lothian to Seacliff or Tyninghame beaches, and so in honour of Cargilfield's 150th anniversary, the children headed off to Silver Sands in Aberdour on Friday for a wonderful few hours of fun on what was a gloriously warm and sunny September day.
Both children and teachers alike had an unforgettable time together building sandcastles, having water battles, and skimming stones in the water, under wonderful blue skies - the perfect weather for the beach! There were also lots of beach games and Mrs Hare did lots of beach art for those who were keen.
It was a memorable day indeed for our school community, and one that reconnected us to our past, and maybe this might become an annual tradition, judging by the smiles on the children's faces as they piled in the minibuses and headed back to school.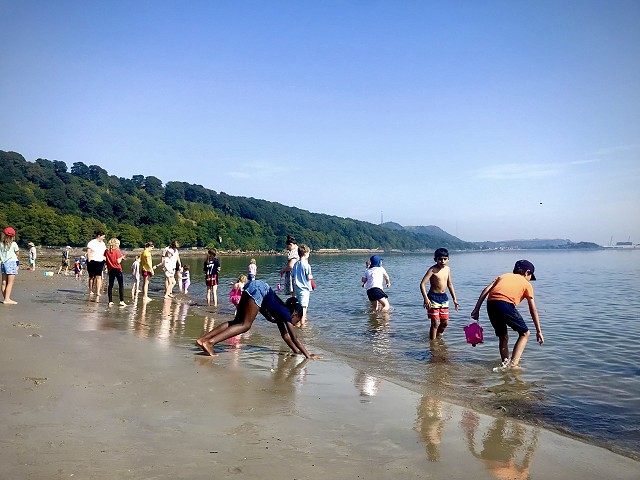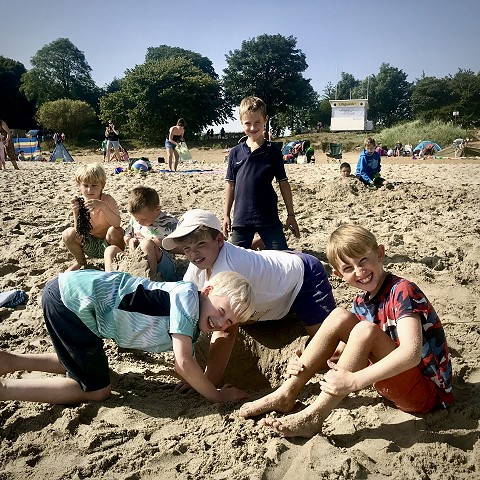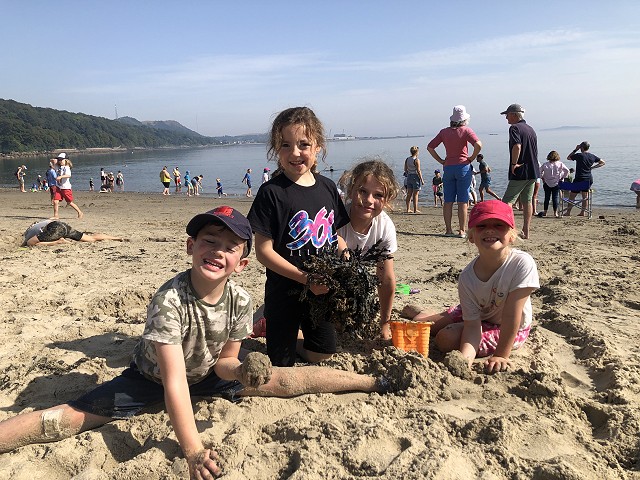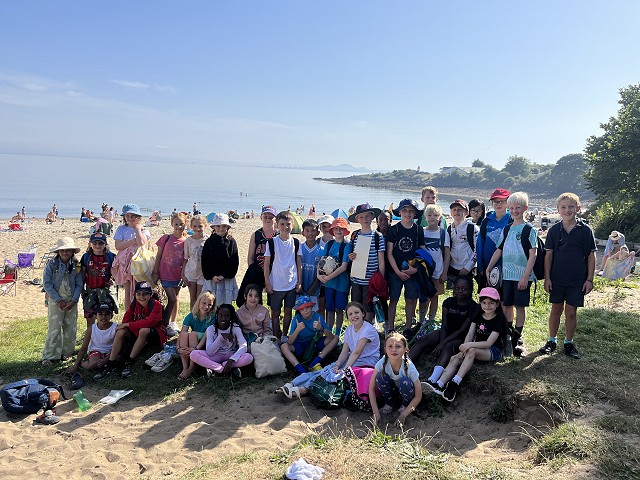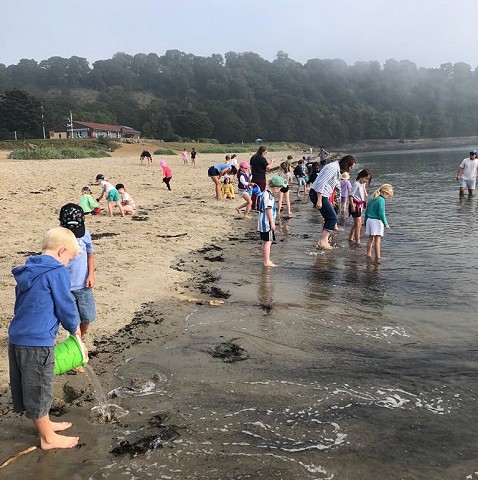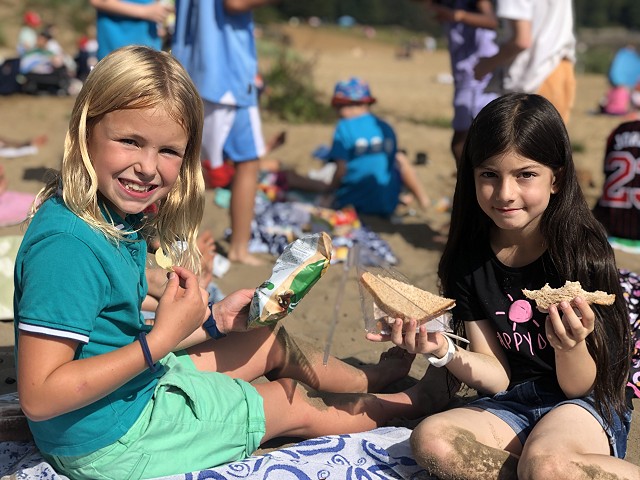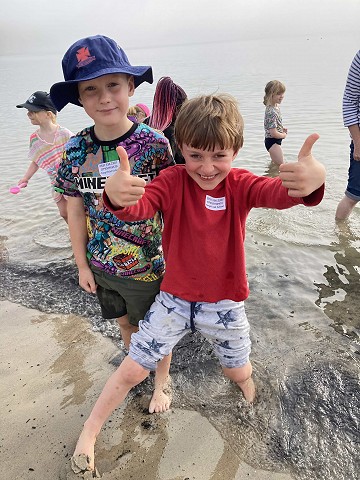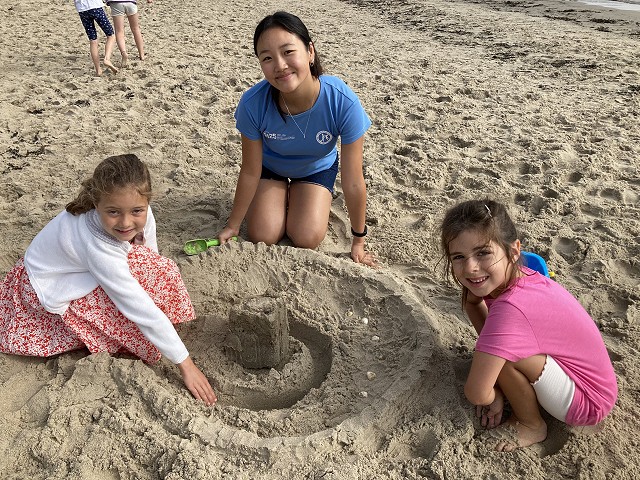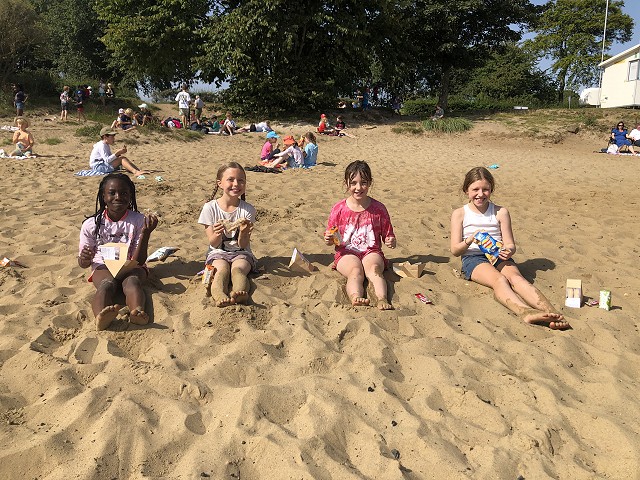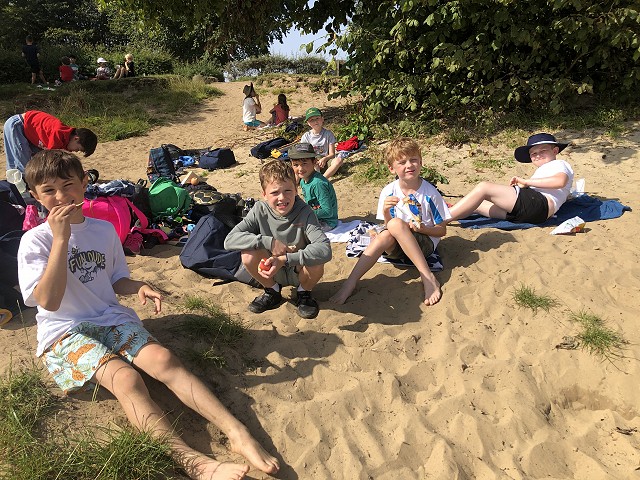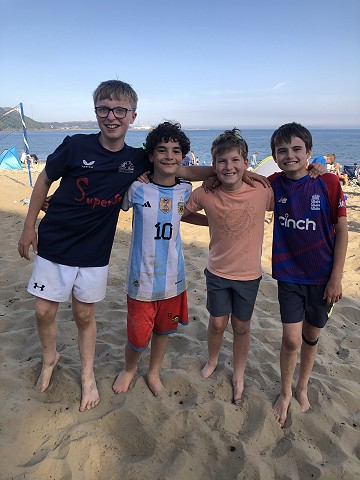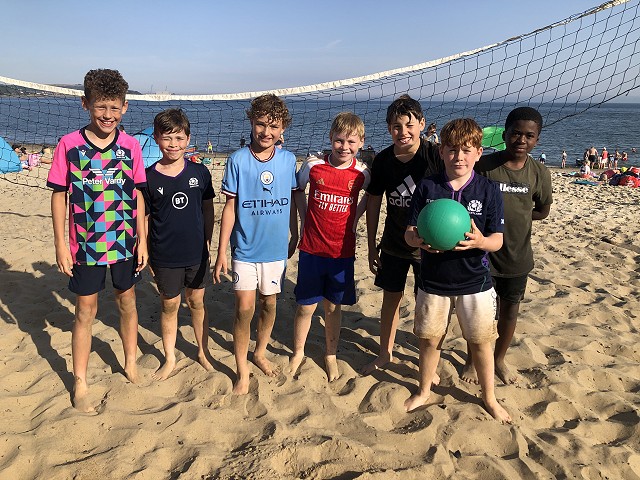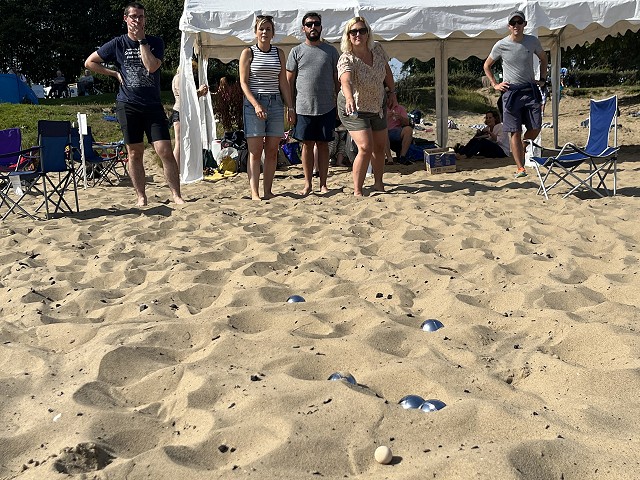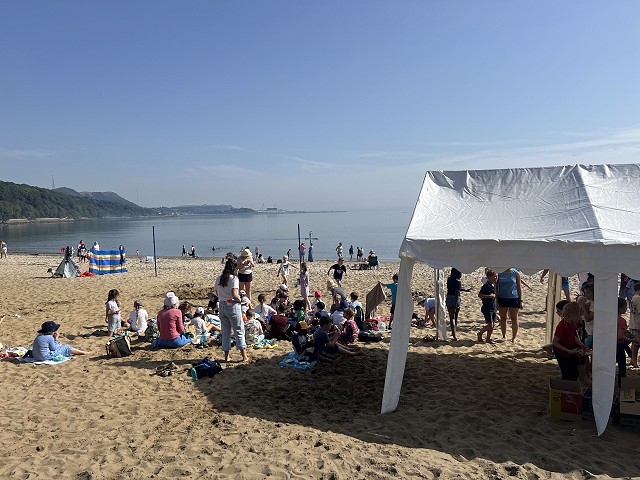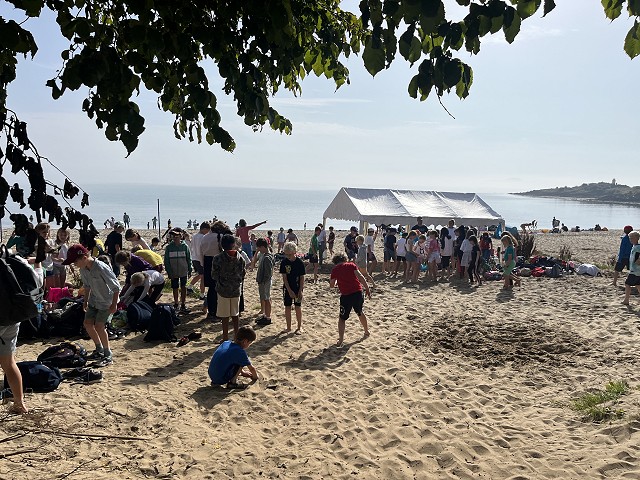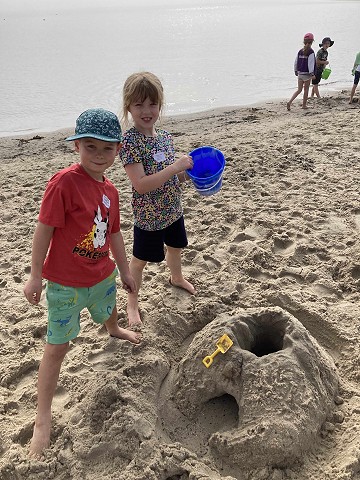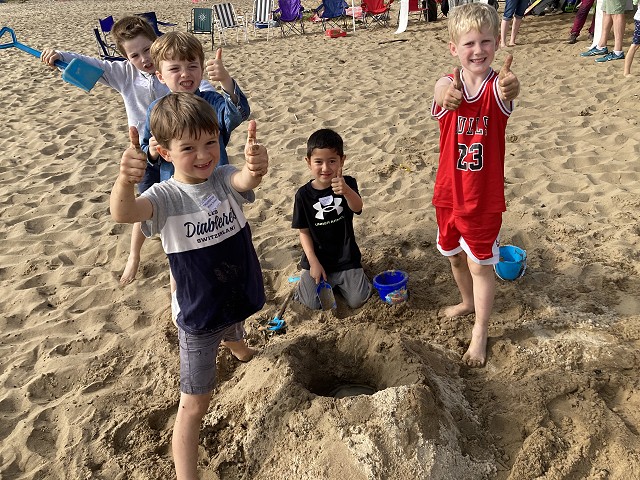 Sunday 27th August - 150th Golf Day at Bruntsfield Golf Club for Former Pupils, Parents and Friends
44 golfers - including former pupils and parents alongside current parents and staff - gathered to enjoy a morning's golf at Bruntsfield Links Golfing Society on Sunday 27th August as part of our 150th anniversary celebrations. Cargilfield School and Bruntsfield Links are proud of their shared history - not just with so many of their members being current and former members of our community - but going back to 1898 when school and club purchased land from the former Barnton estate to create their new homes on the land running down to the Forth. 125 years later, both are thriving and the golf day was a perfect way of reflecting our shared heritage.
With prizes for longest drive, nearest the pin and most points scored across the team, we all enjoyed some excellent competition as well as sharing stories of Cargilfield past and present (going as far back as the 1950s!) out on the course and over lunch.
We would we'd like to thank everyone who took part in the competition, particularly Bruntsfield Links and Michael Braidwood for hosting us.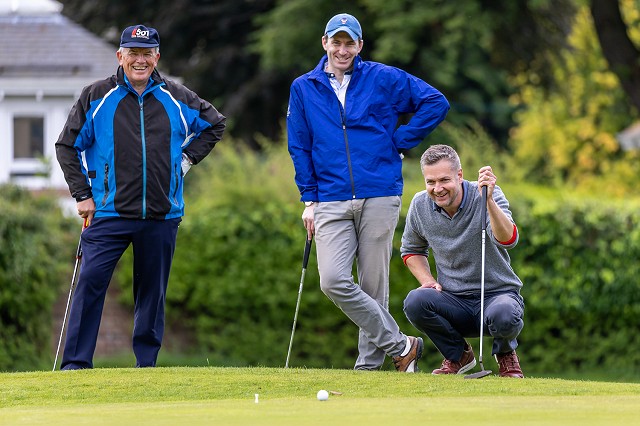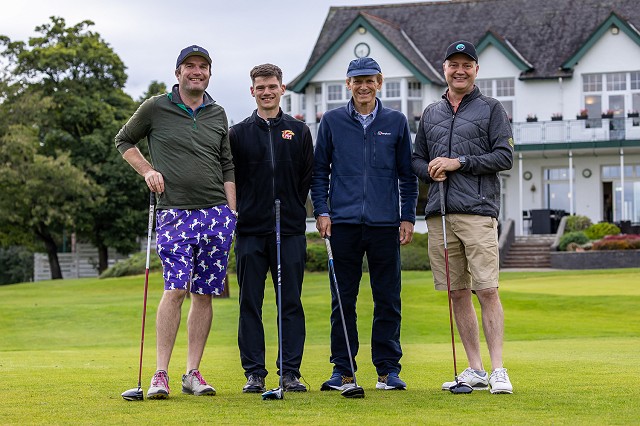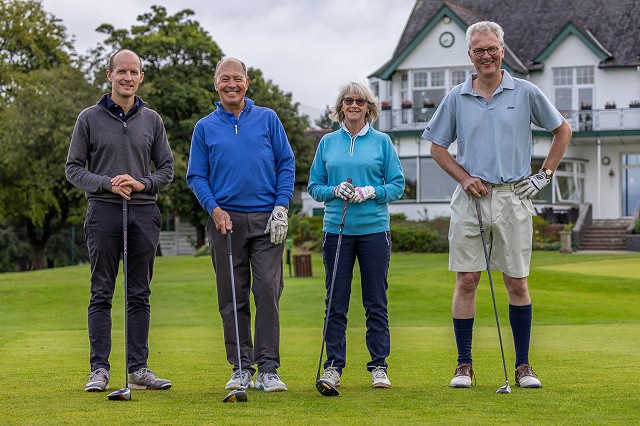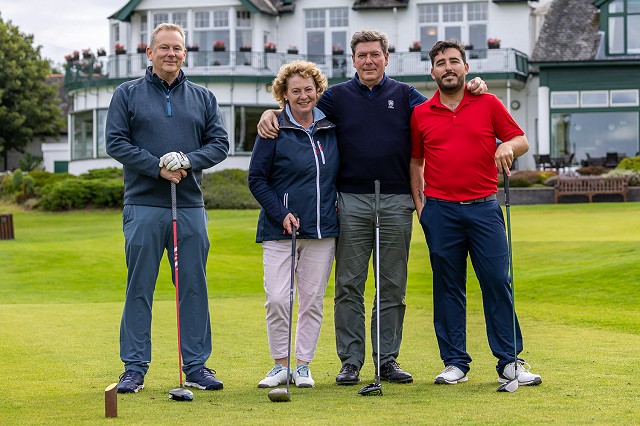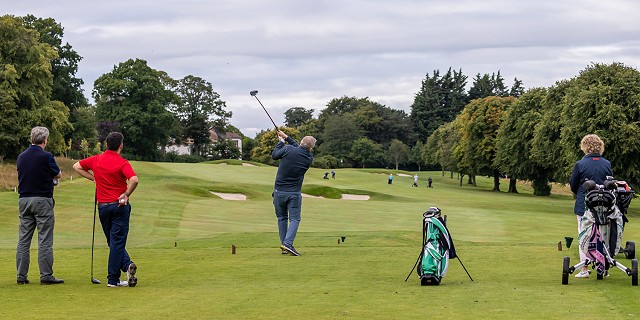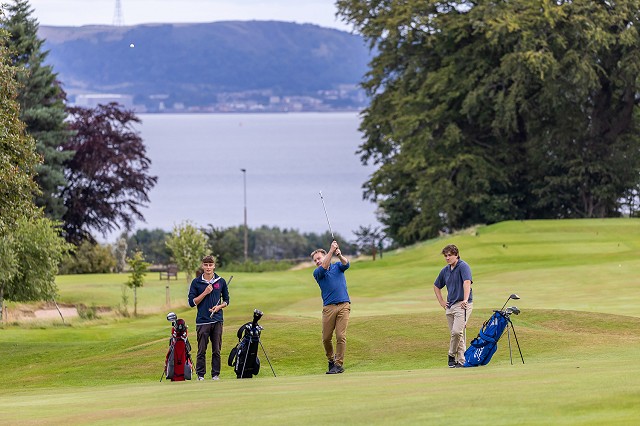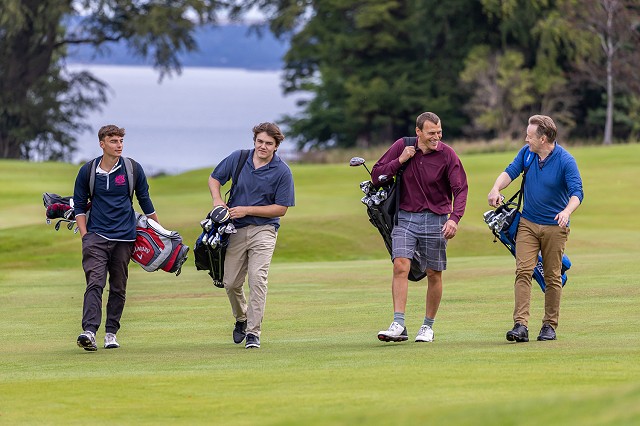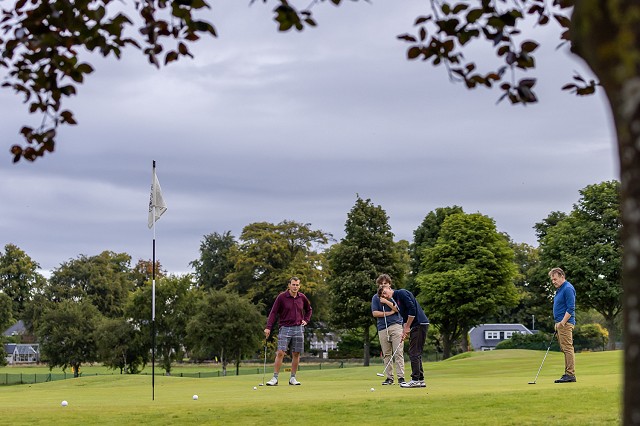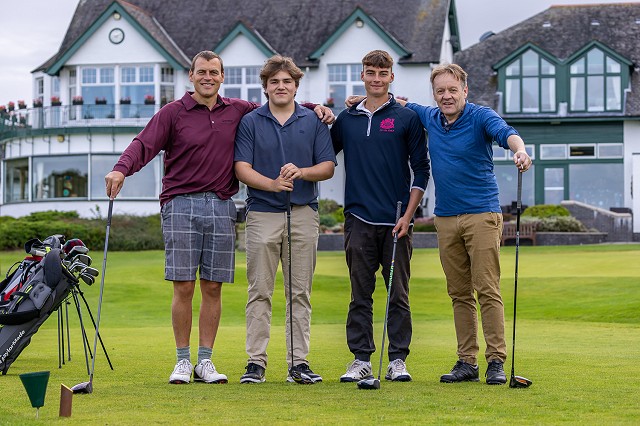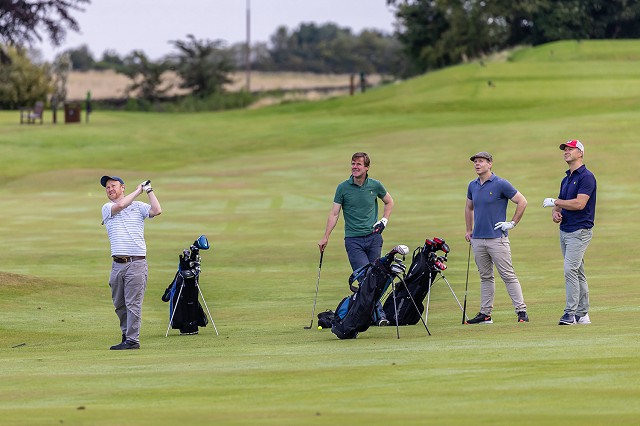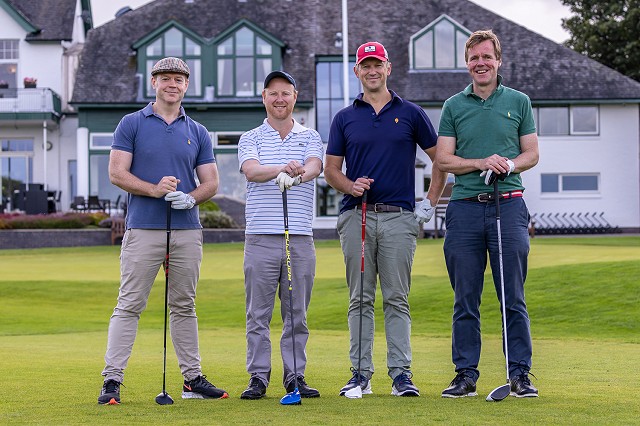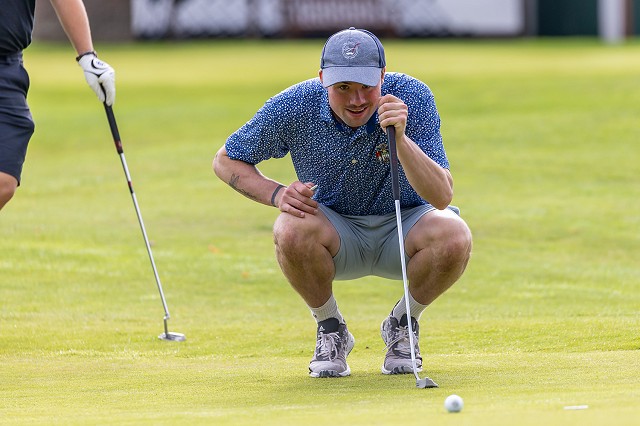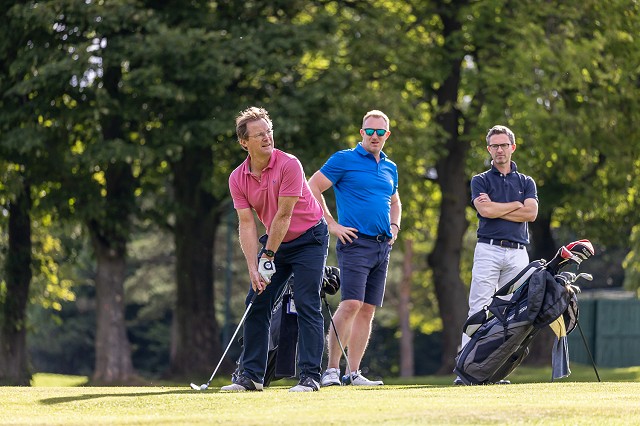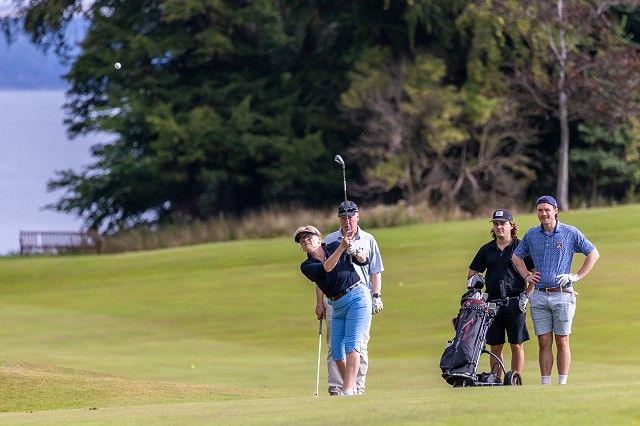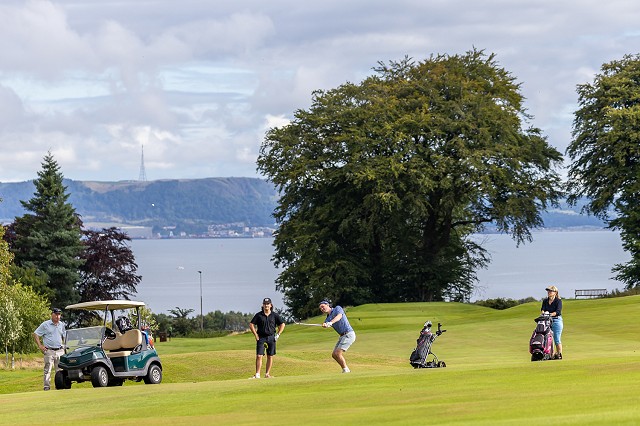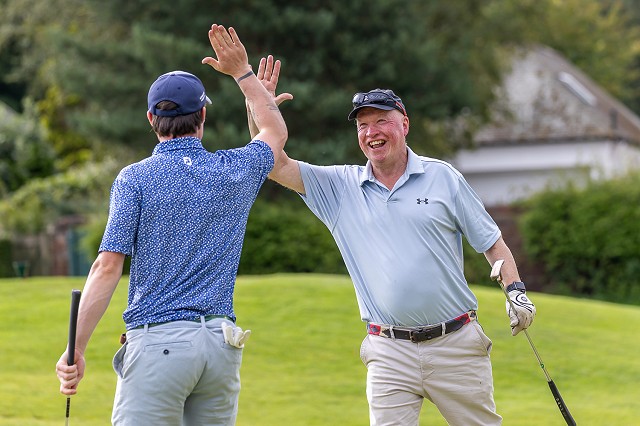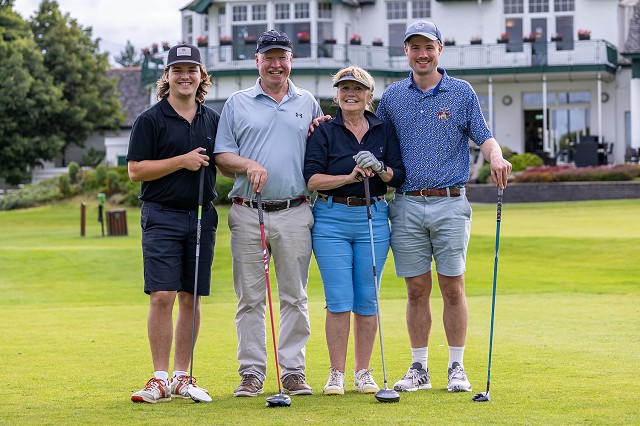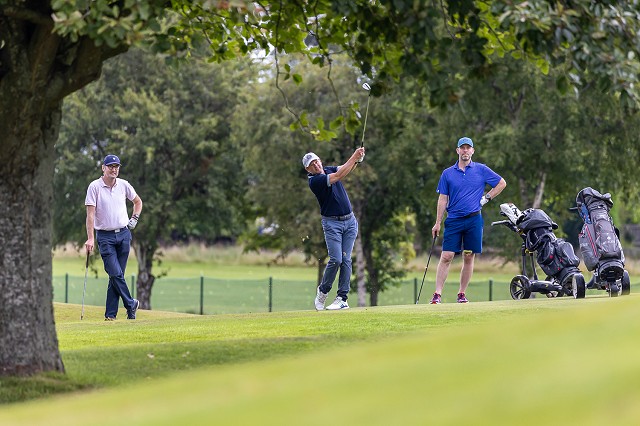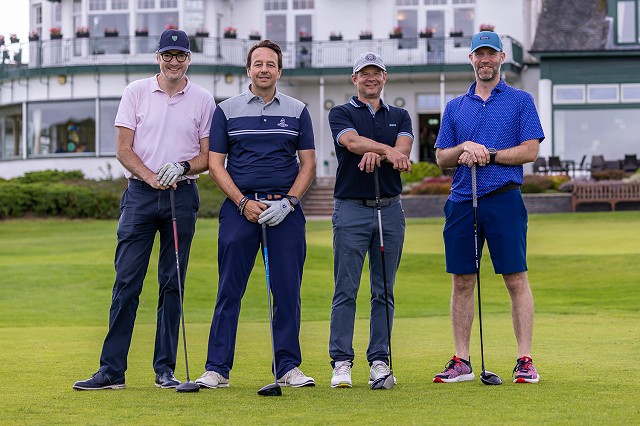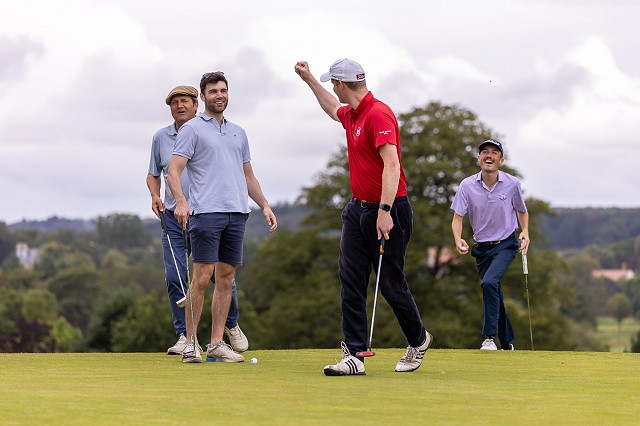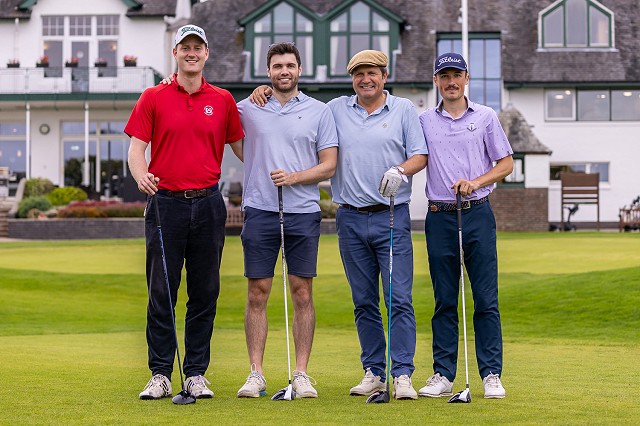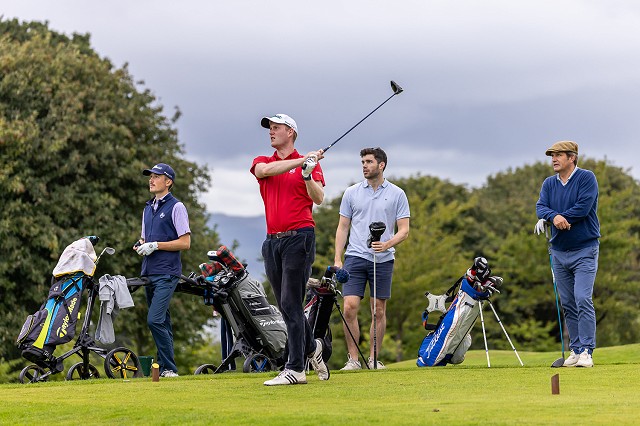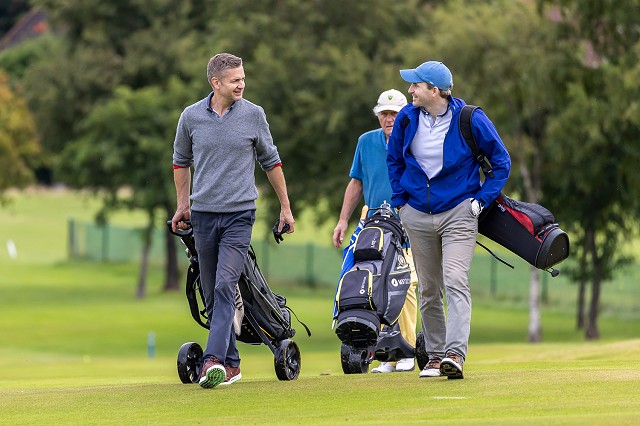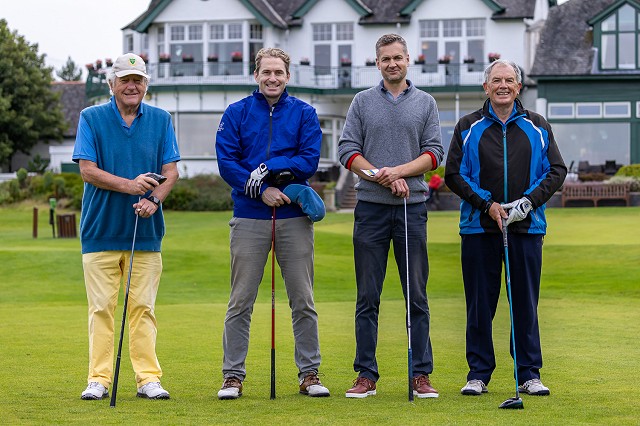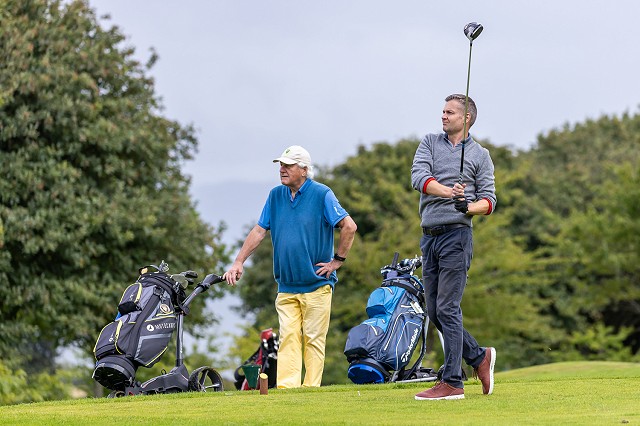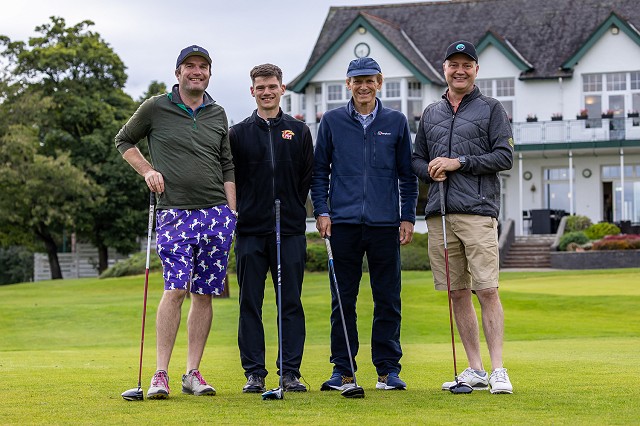 Tuesday 4th July - '150 and All That' at The Queen's Hall
Our special 150th Show '150 years And All That', took us on a riveting journey celebrating Cargilfield's long history since 1873, as well as music and popular culture, with every child from P1 to Form 8 performing in front of a large audience at The Queen's Hall, Edinburgh. We got to meet our first Headmaster, Rev Charles Darnell, whose aim was to provide a liberal education and teach the merits of hard work and honesty under conditions of happiness and well-being, and which remains at the core of our ethos today. During the show, we were treated to a whole host of characters ranging from Sherlock Holmes to Harry Potter, and we were thoroughly entertained with some wonderful musical numbers, and then the finale which saw the whole school up on stage!Thank you to all the children for their wonderful performances, and to Mr Parker, Mrs Lyell and Dr Allsop, who created the show. It was certainly a night to remember, and a fitting one to celebrate Cargilfield's long and rich history.A special thank you to former pupil, Leonard Harper Gow, for sponsoring the event.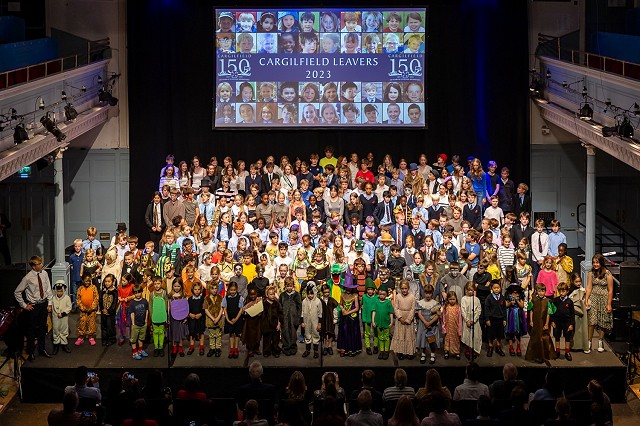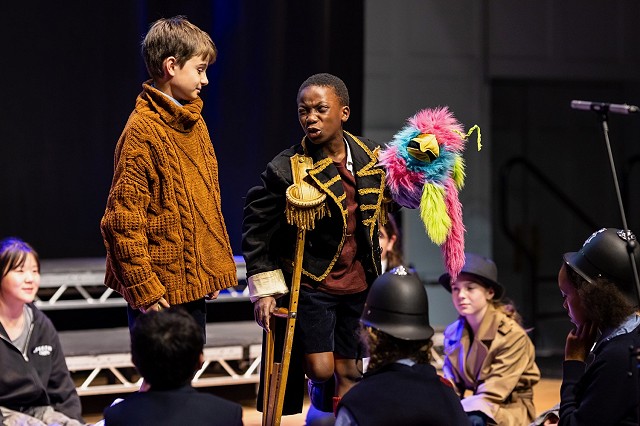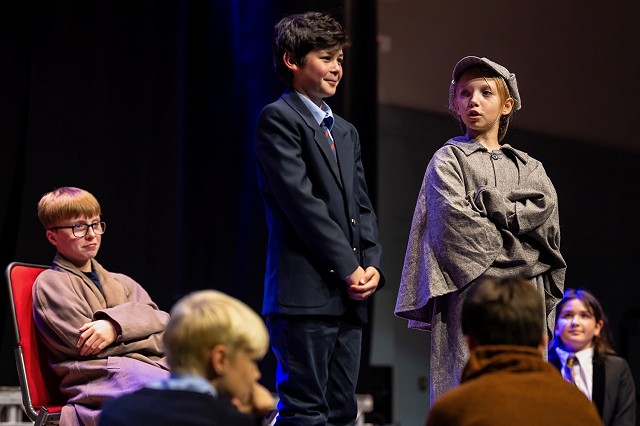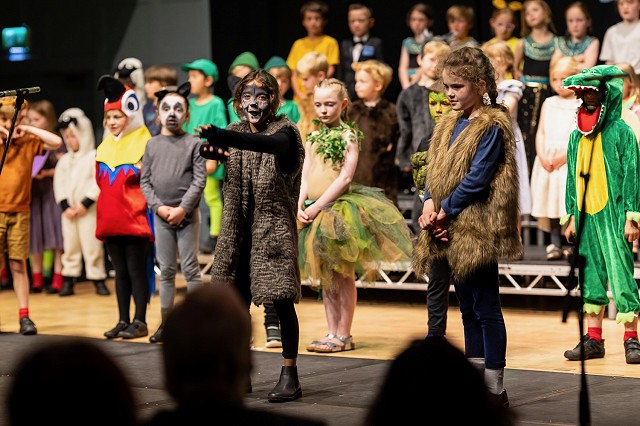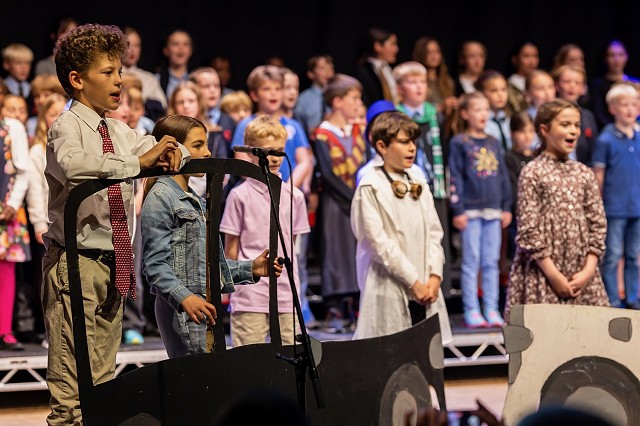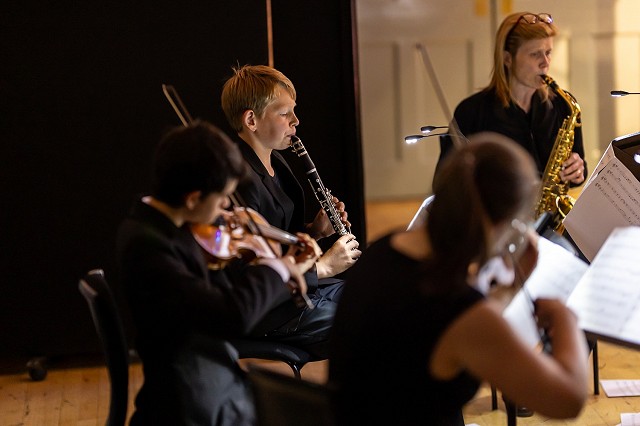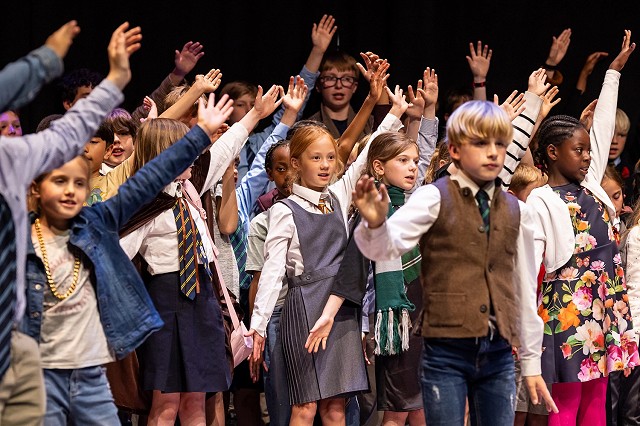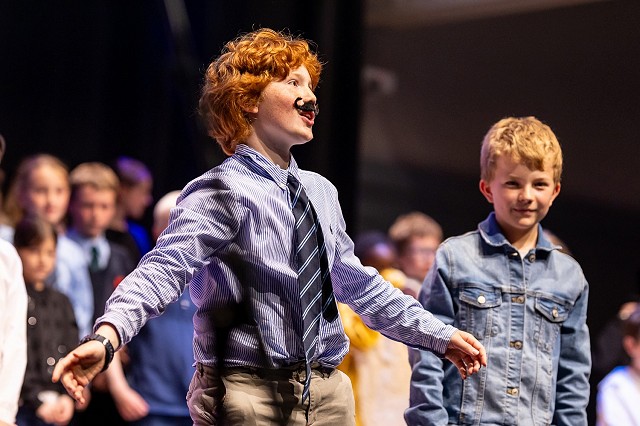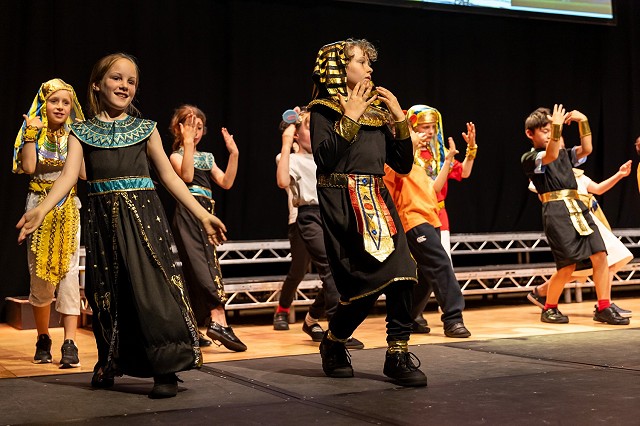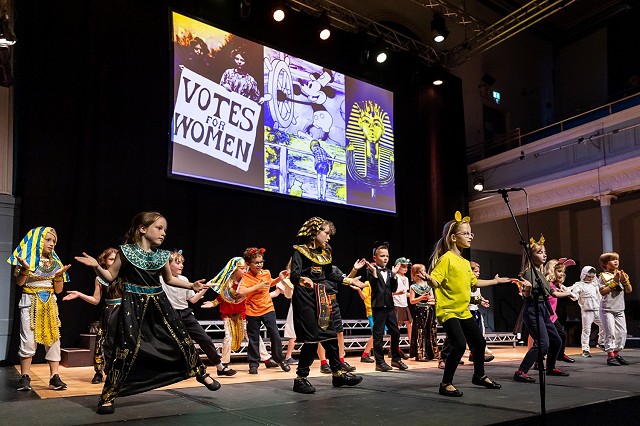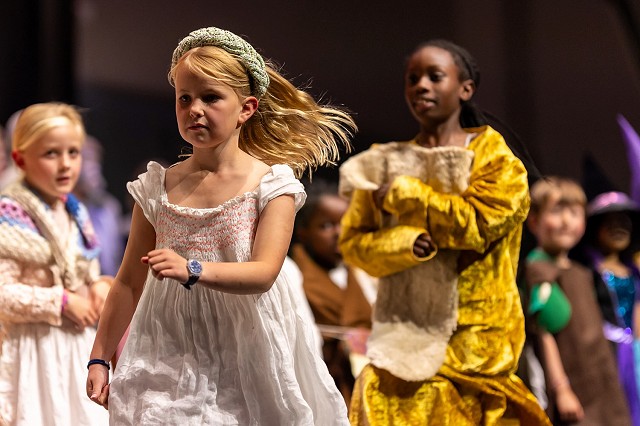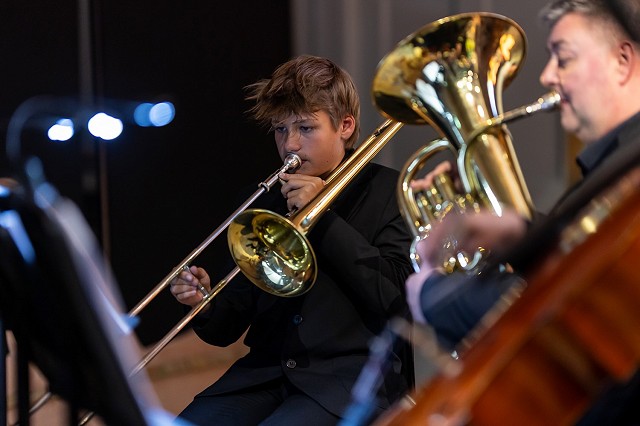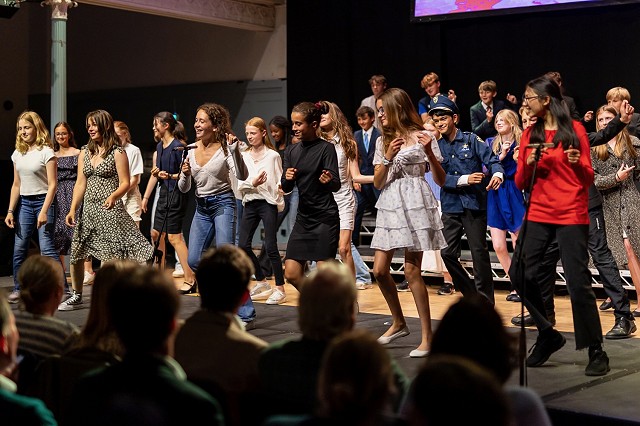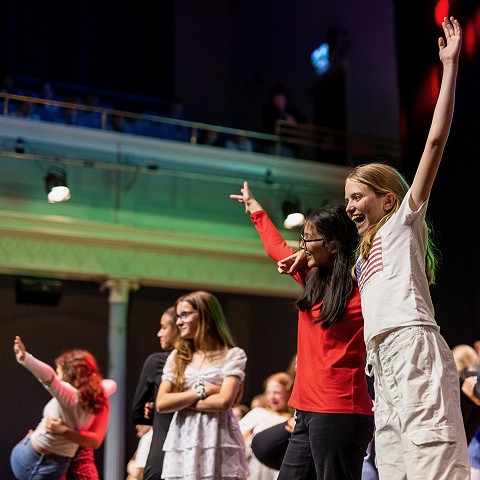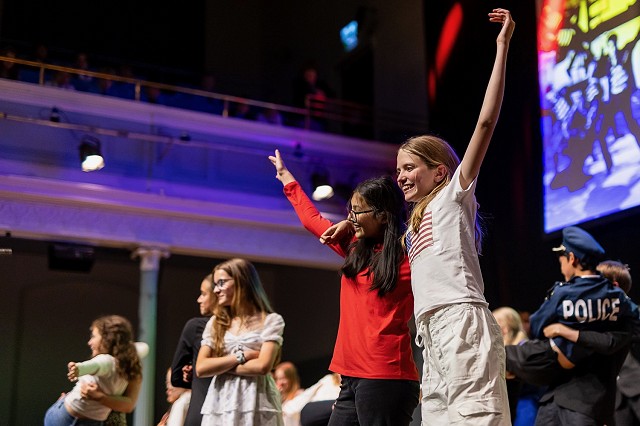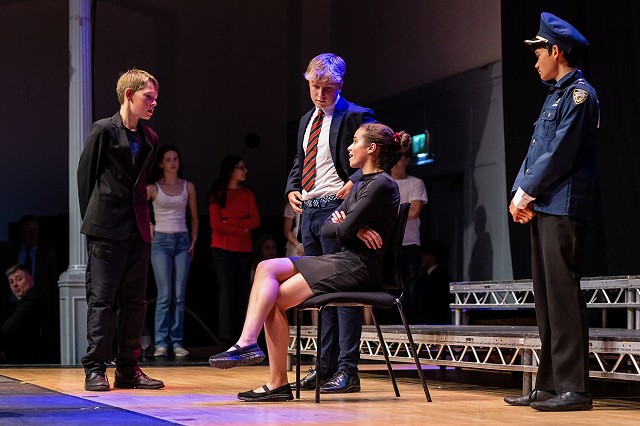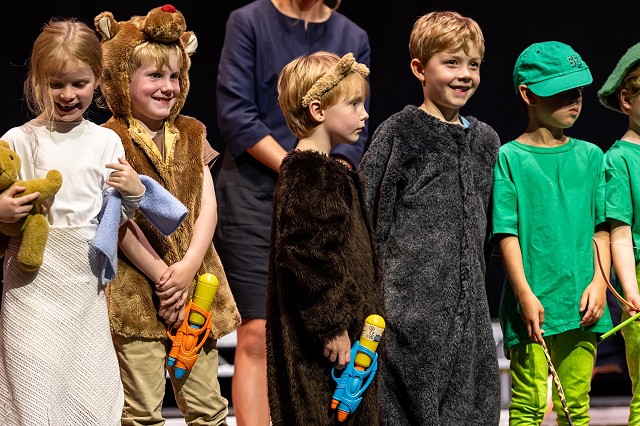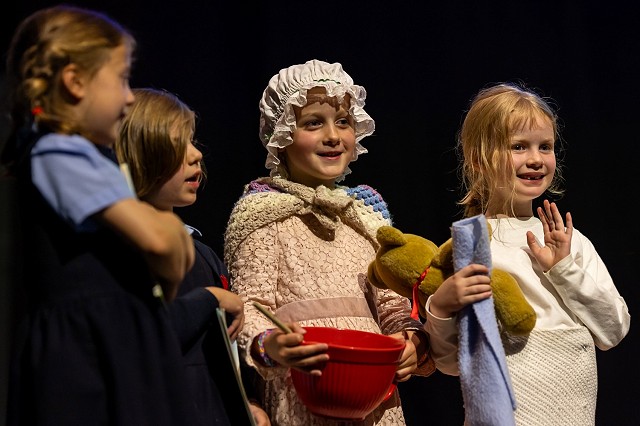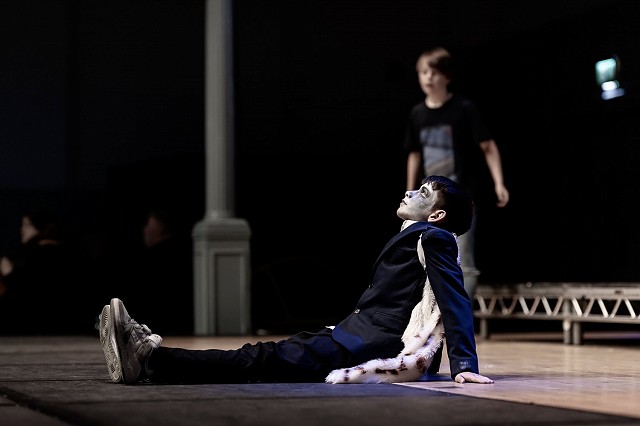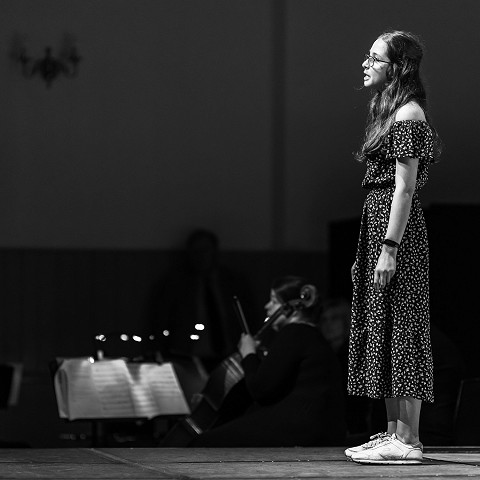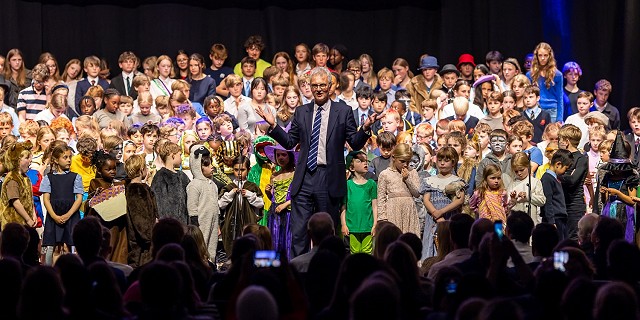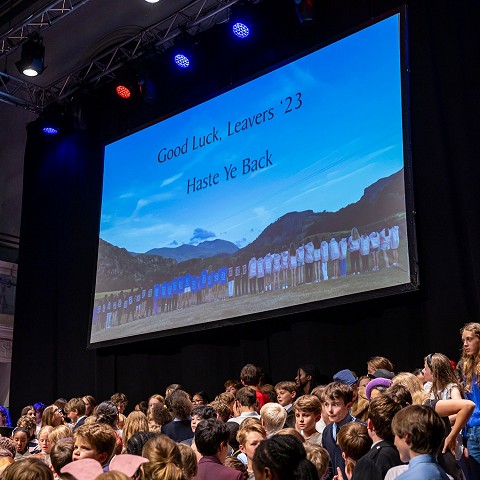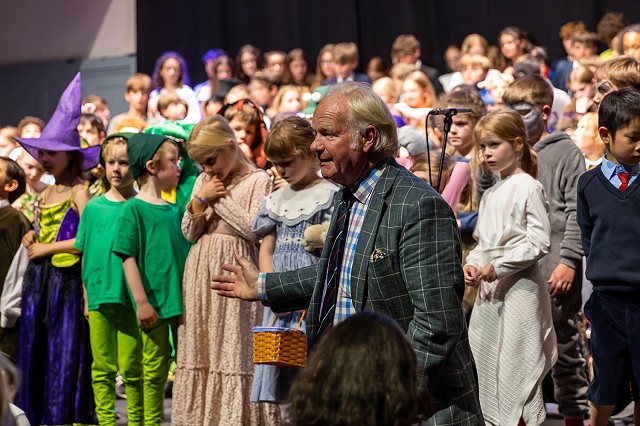 Friday 23rd June - Former Pupils' Art Exhibition
Curated by the Head of Art, Ms Alexa Hare, Cargilfield was immensely proud to present the Former Pupils' 150th Art Exhibition showcasing more than 50 works in Chapel on Friday 23rd June, 2023.
The physical exhibition took place in the Chapel and presented a curated selection of artists' drawings and paintings showcasing their spirit and immense talent. We were delighted to welcome our former Head of Art, Mr. Mark Rees, who charmed guests with stories from days gone past.
A special thanks goes out to our brilliant former students, who made this 150th event come to life: Chidaro Nyirenda Jasmine Lasnet Iris Lasnet Maddy Macaulay Stella Wood Sasha Macquaker Jasmine Macquaker Edward Macquaker Flora Macquaker Blaize Harper Gow Sophie Chapman Ruby Mitcham Gabriel Myerscough Mariella Hall Harry Dodds Iona Findlay Rowan Findlay Ruby Mitchum Francis Salvesen Emily Parnell Mariella Hall India Myerscough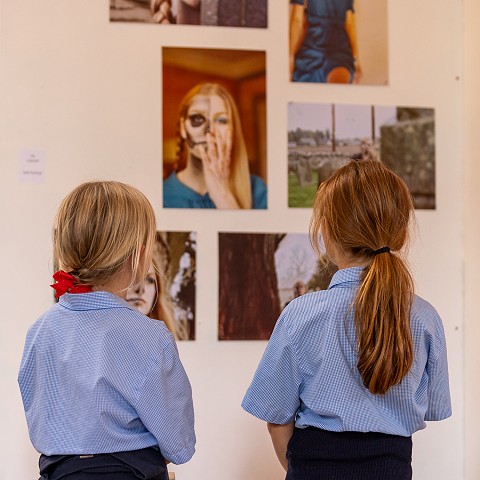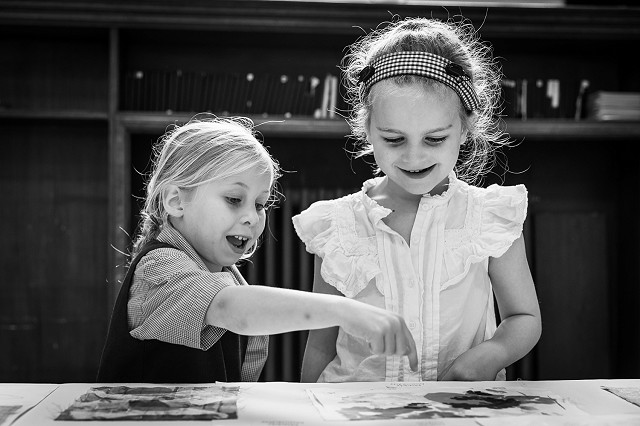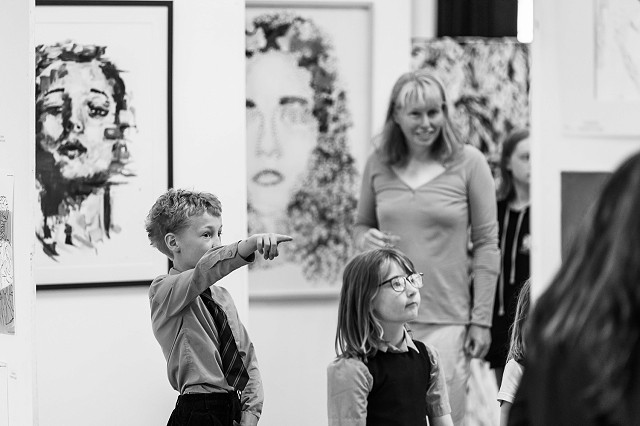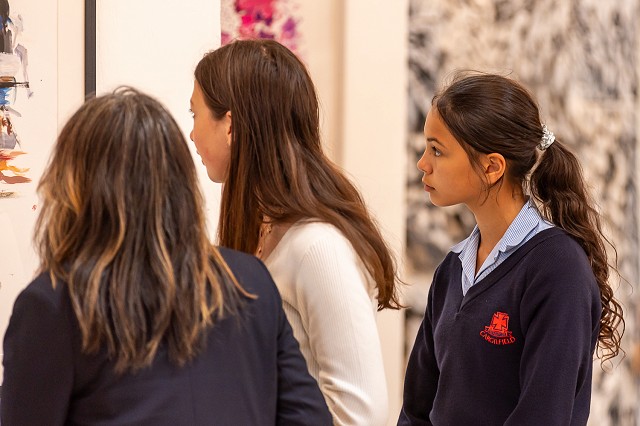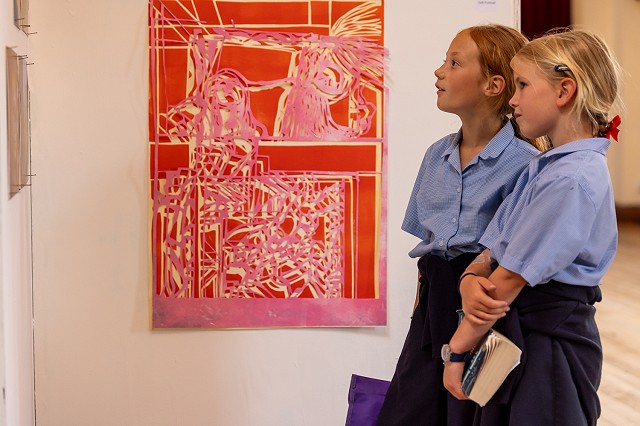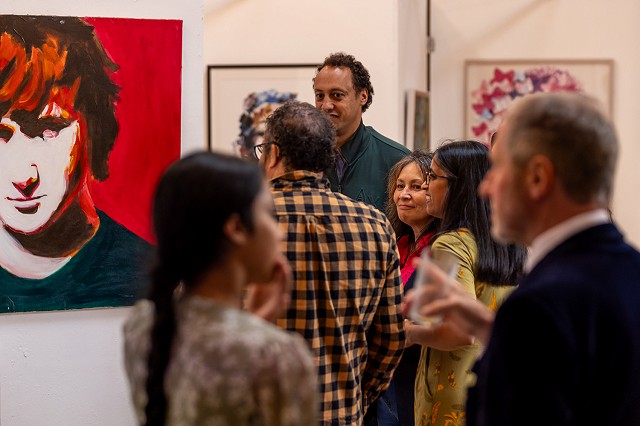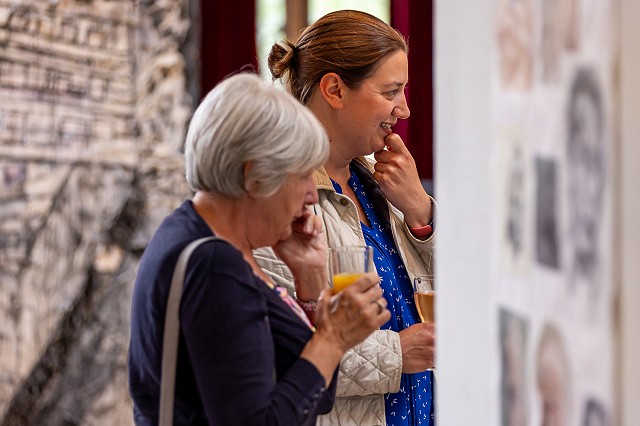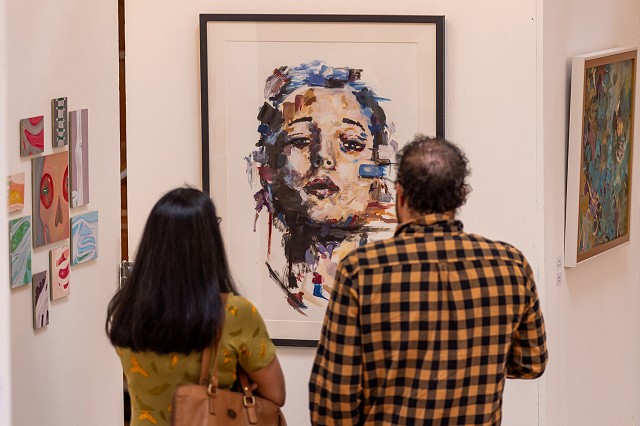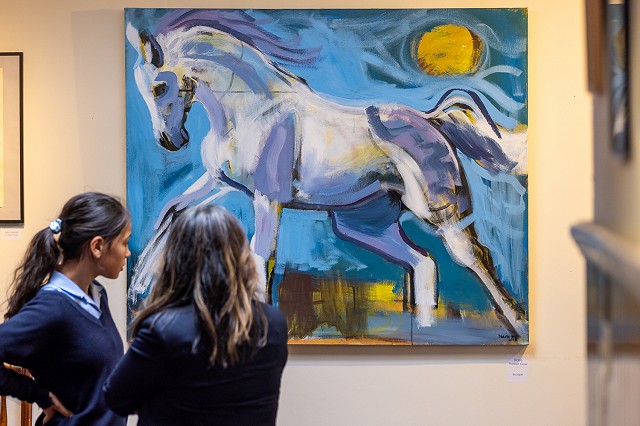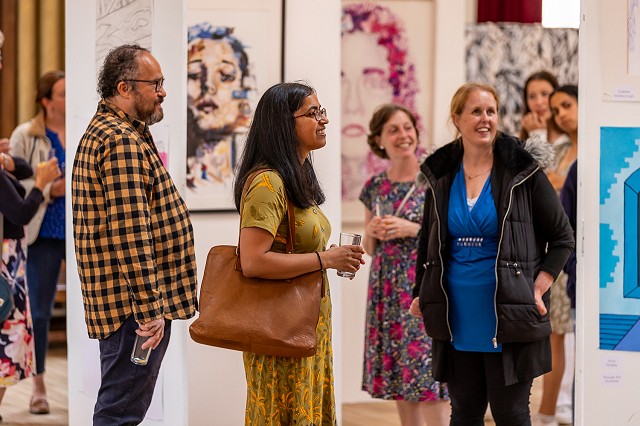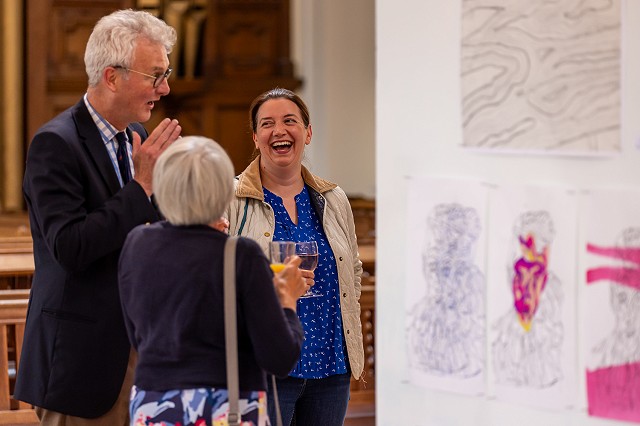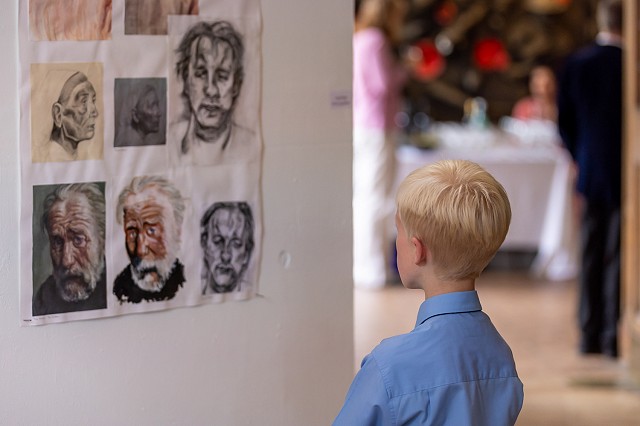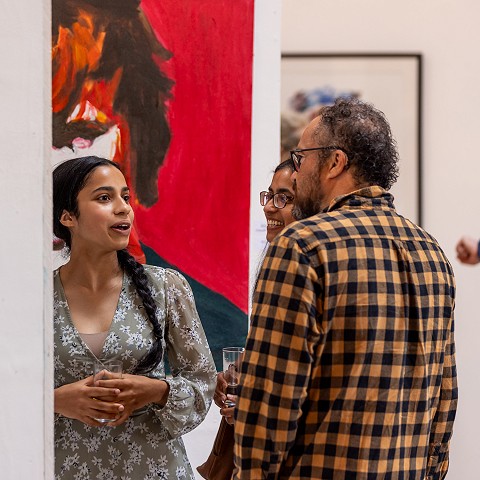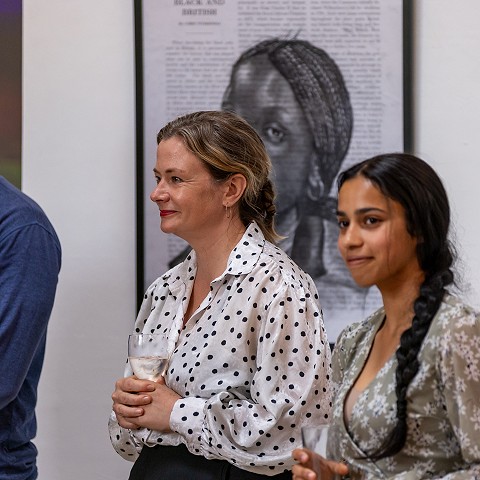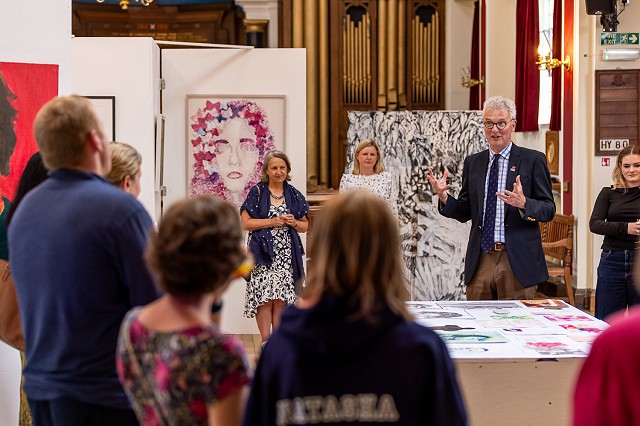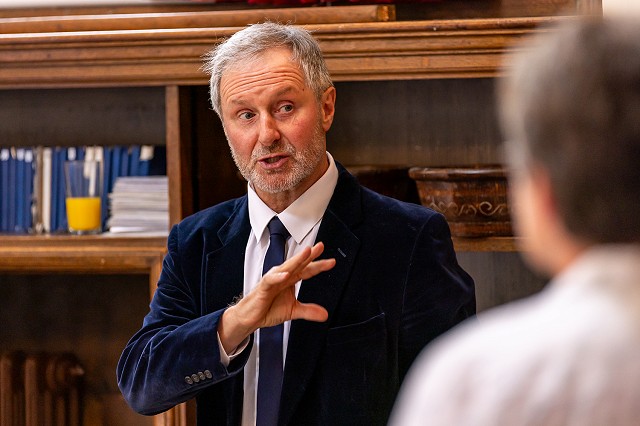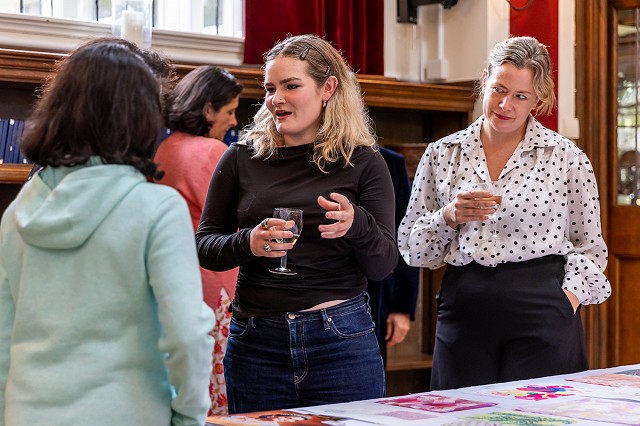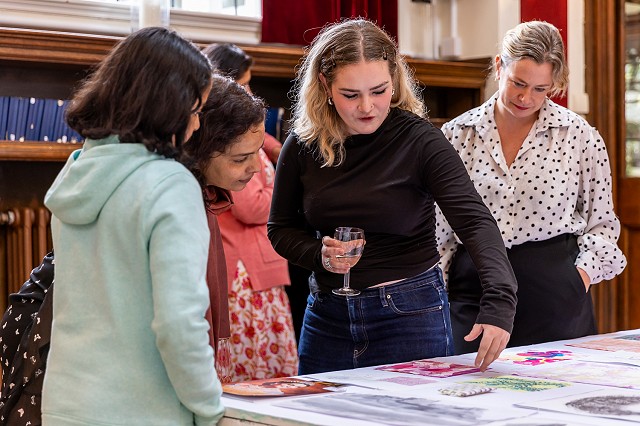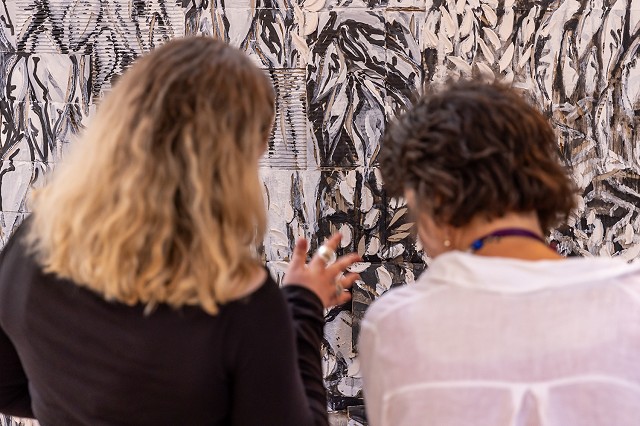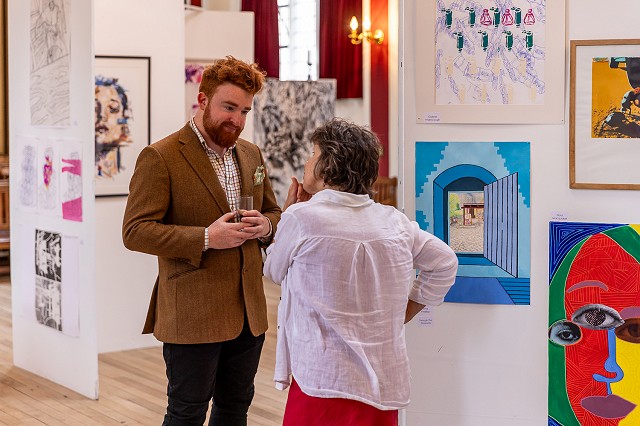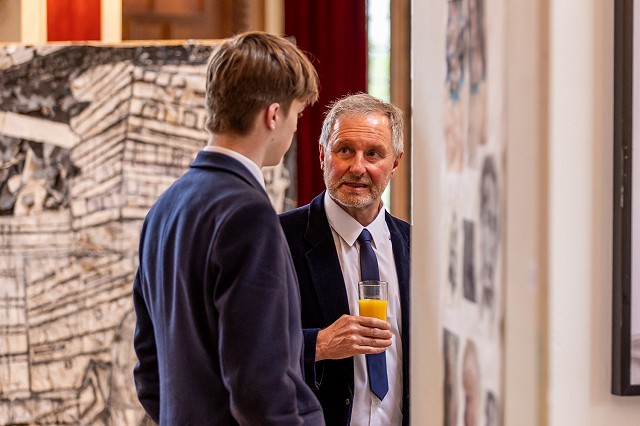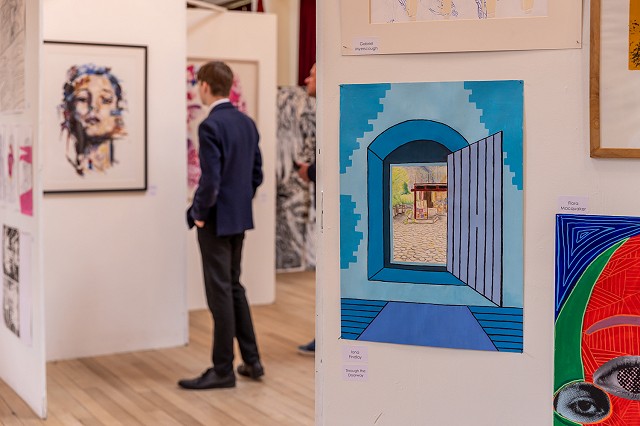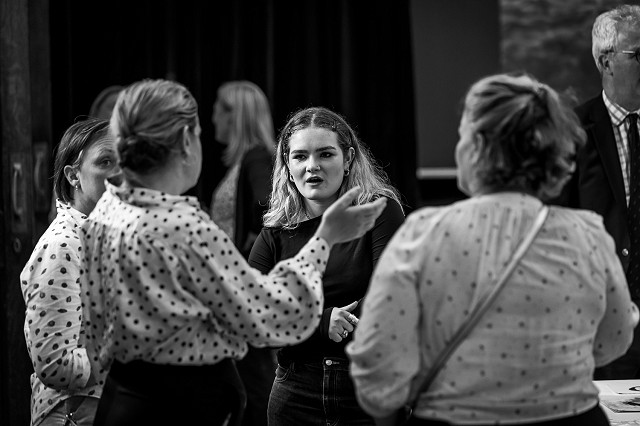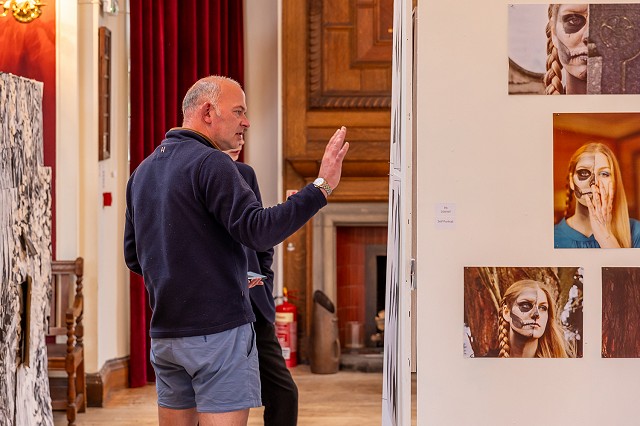 Thursday 13th April - Former Pupils' London Drinks Reception at The House of Lords
We hosted 160 former pupils and friends in the Cholomondeley Room at the House of Lords on what was a beautifully sunny Spring evening in London with wonderful views across the Thames towards the London Eye - a truly spectacular setting for a very special evening. It was lovely to welcome so many old boys and girls as well as lots of former parents to celebrate Cargilfield's 150th Anniversary; there were former pupils from the 1960s right the way through to some who have just left senior school, many of whom were back in touch with us for the first time since leaving.
We were grateful to Lord Dholakia for hosting us at the Palace of Westminster, and after some words of welcome from Lord Sinclair, the Chairman of Governors and the Headmaster, the evening was spent reminiscing about life at Cargilfield over the years and then long in to the night afterwards at various venues in London. It was a wonderful evening reconnecting with our Cargilfield community and one which we hope will become a regular event in future years.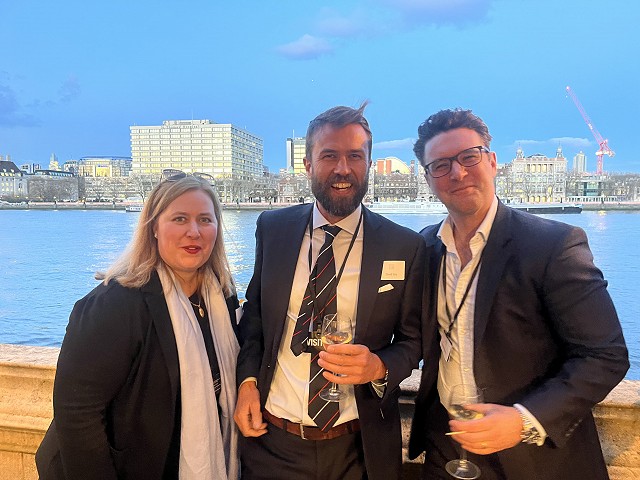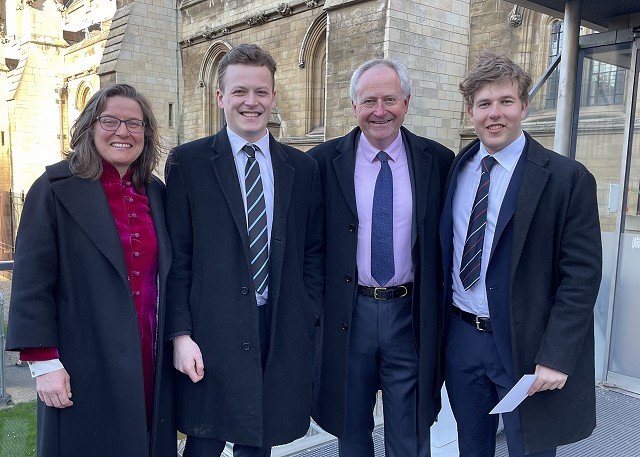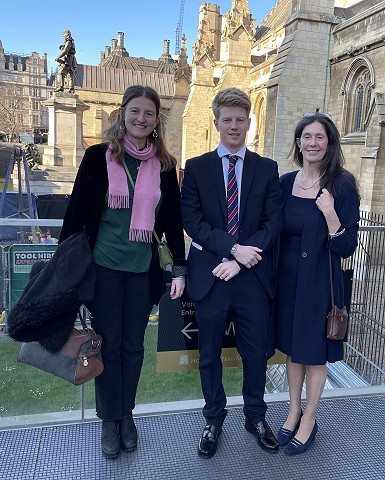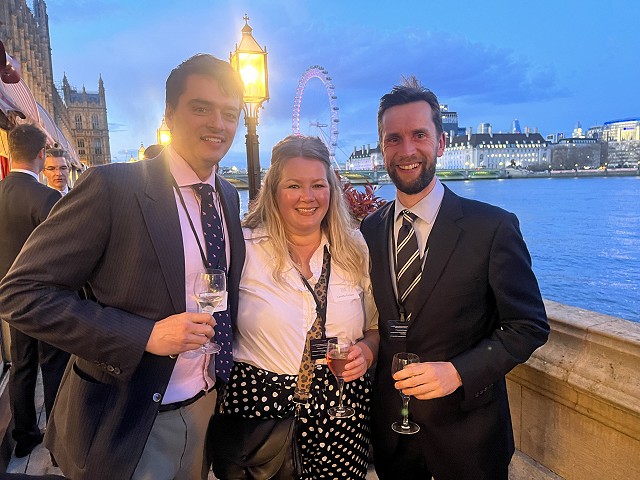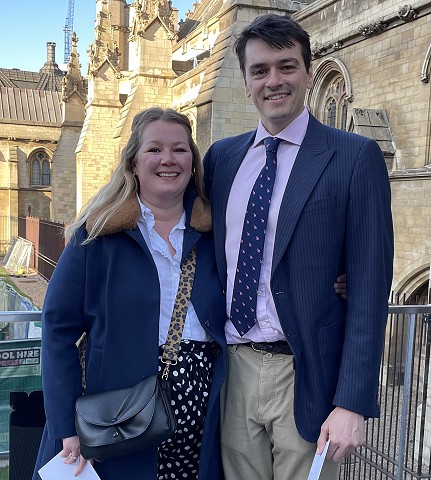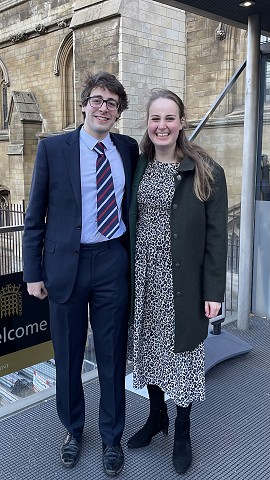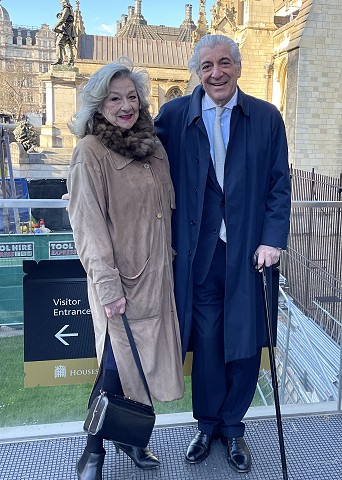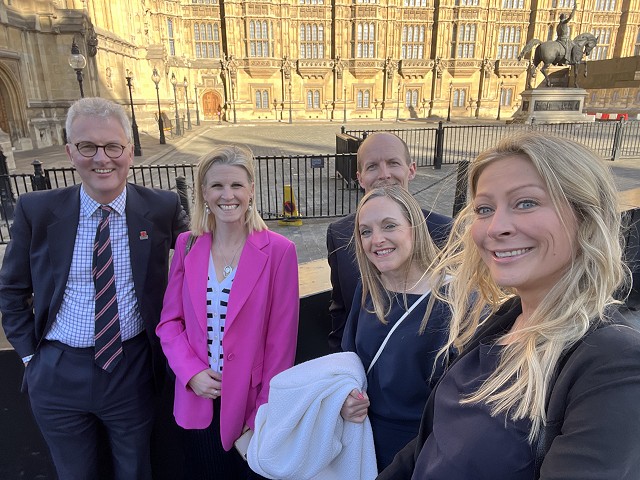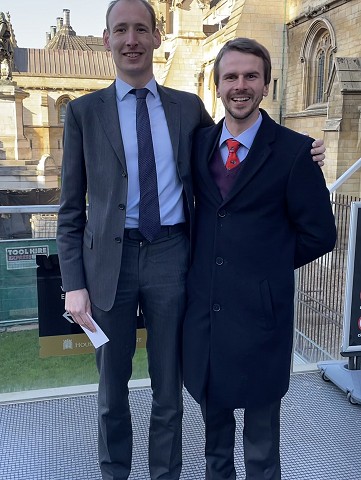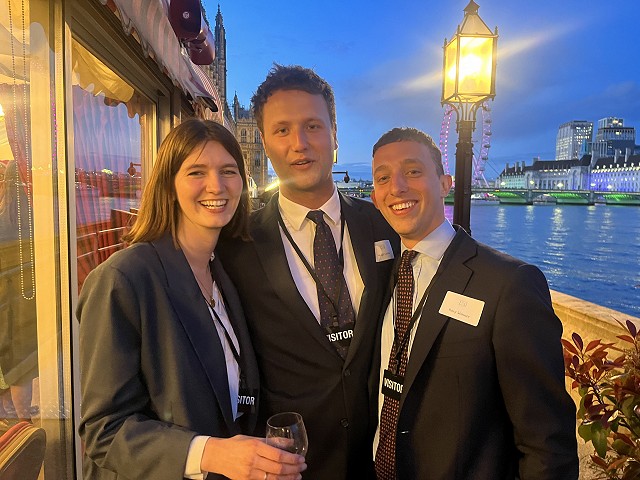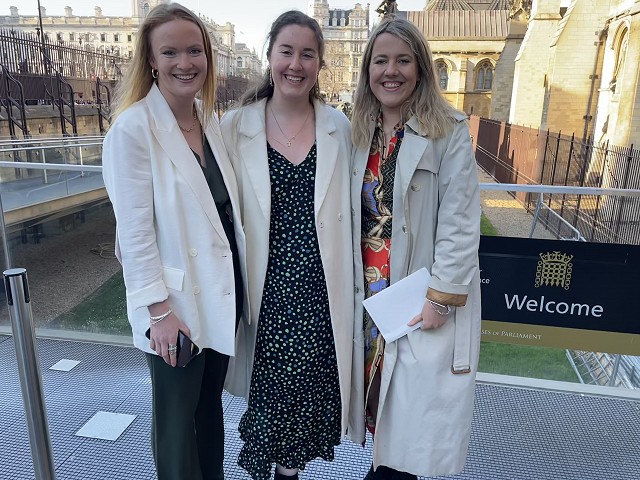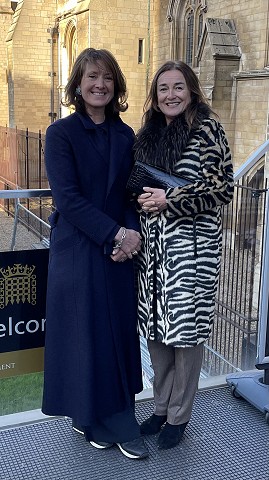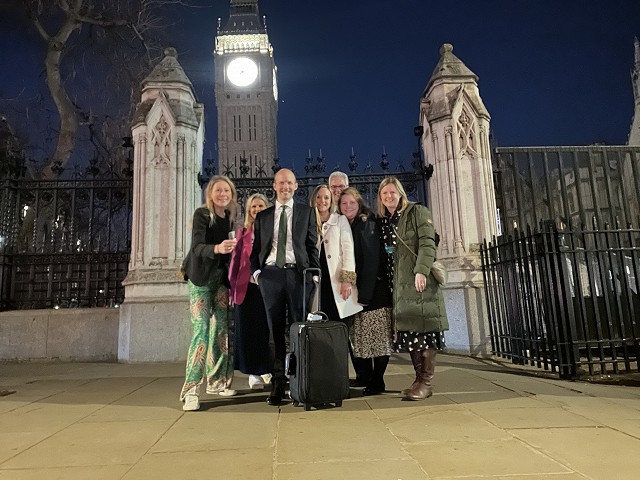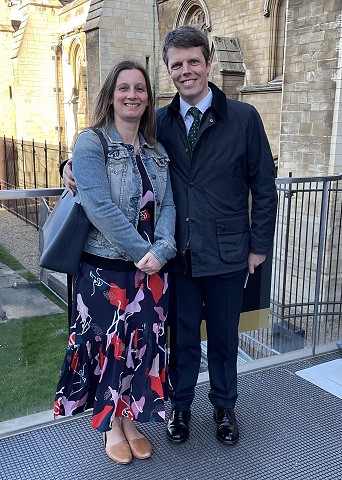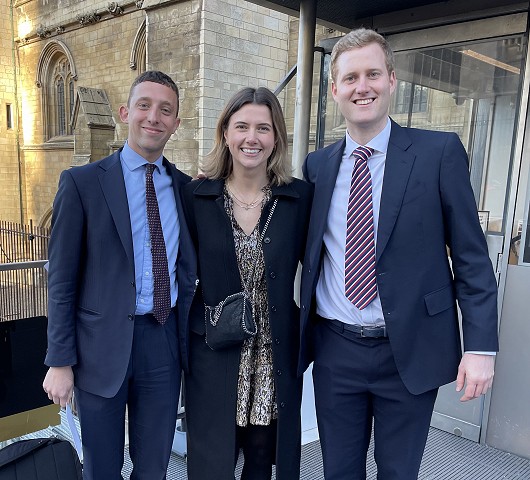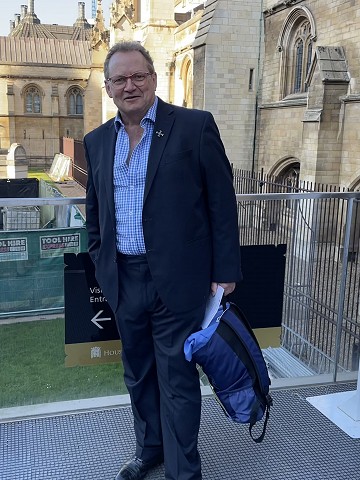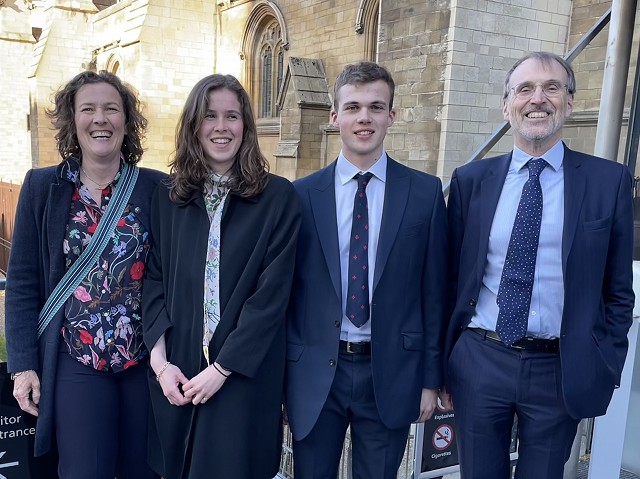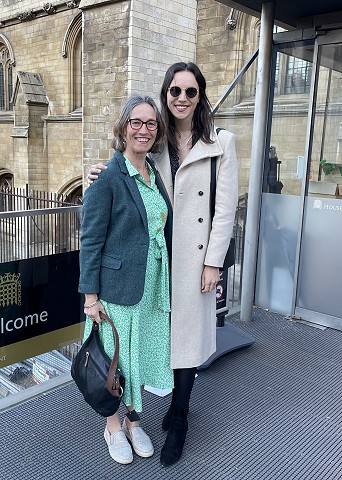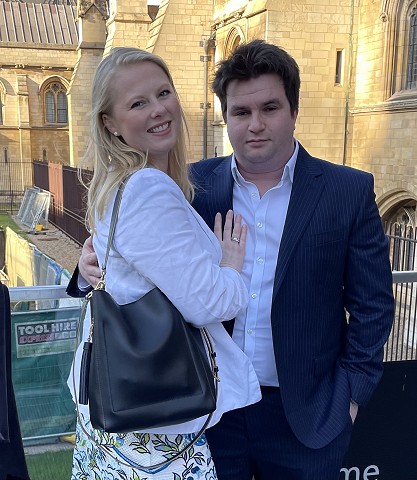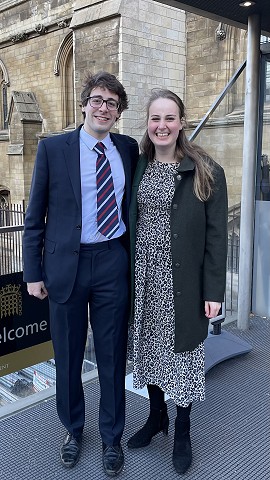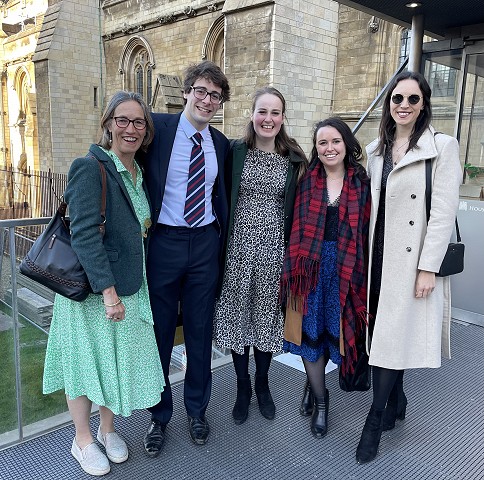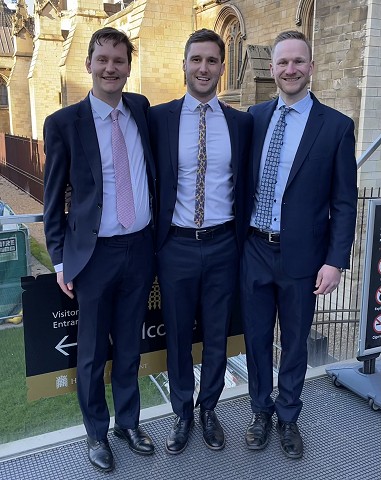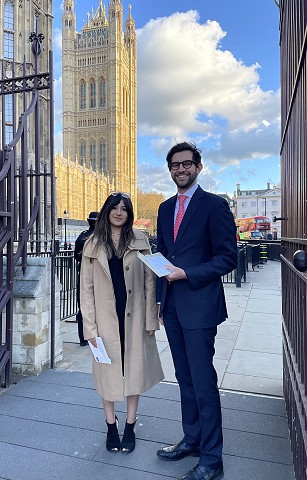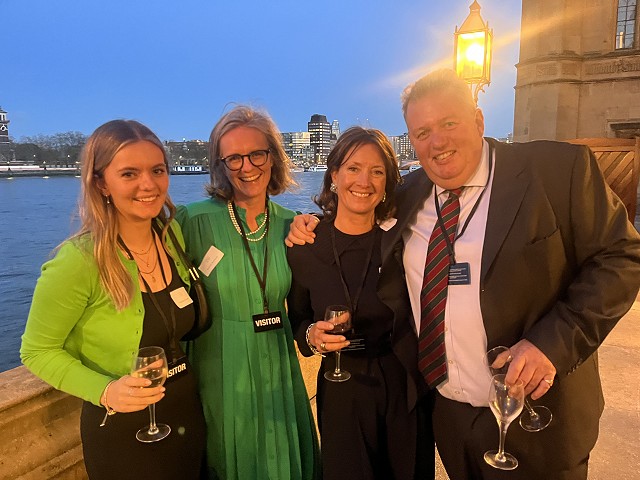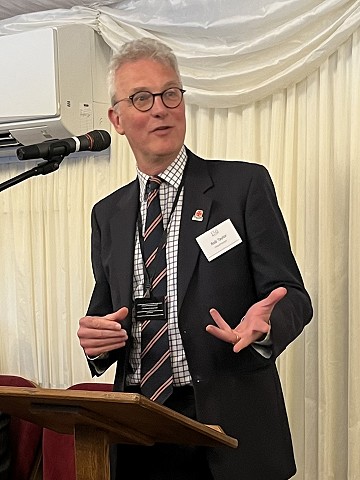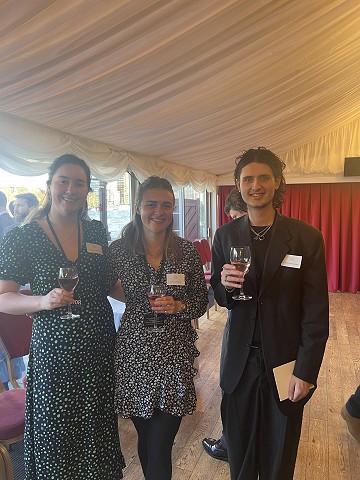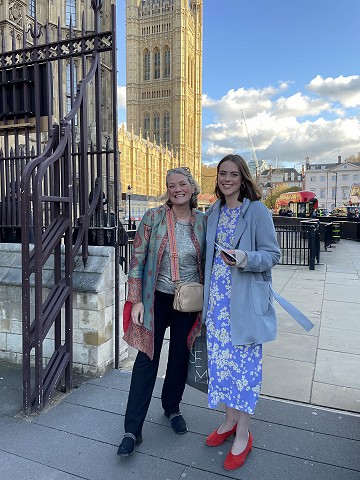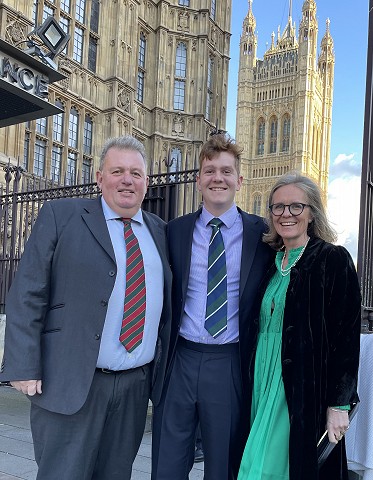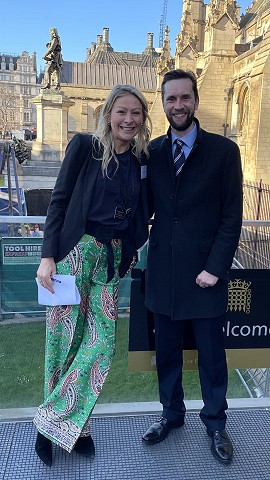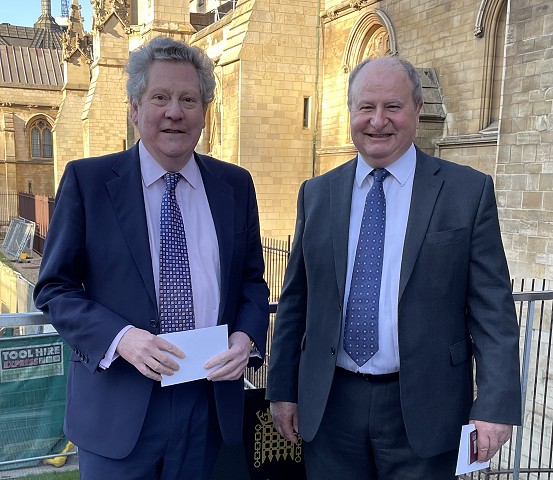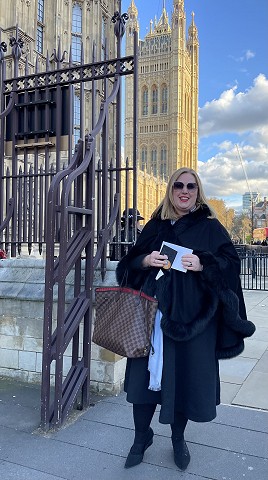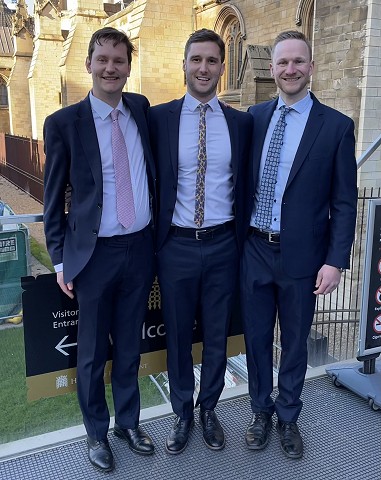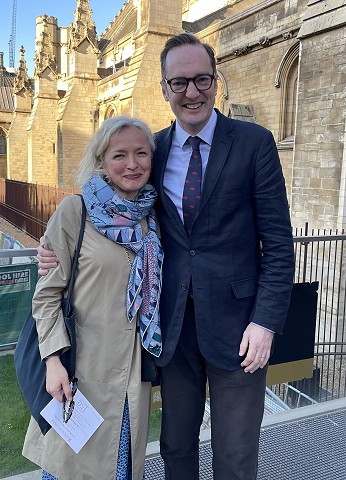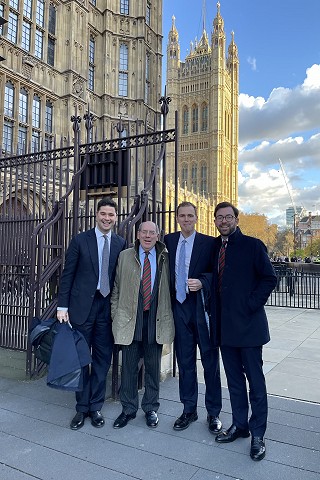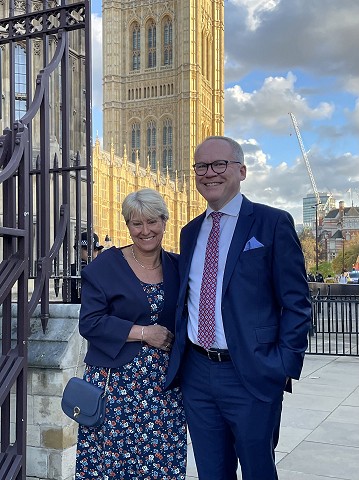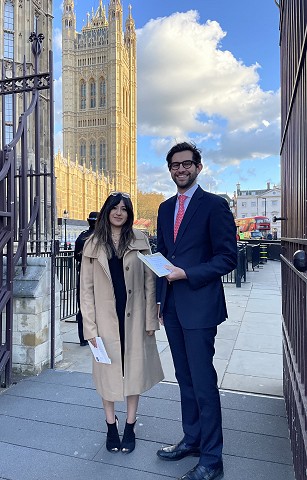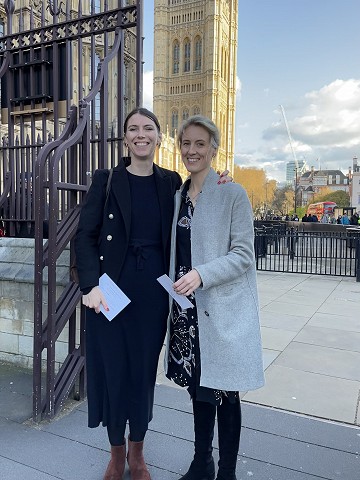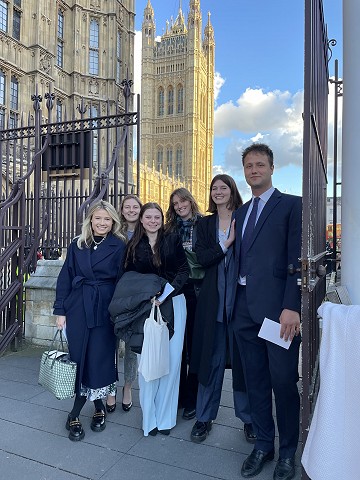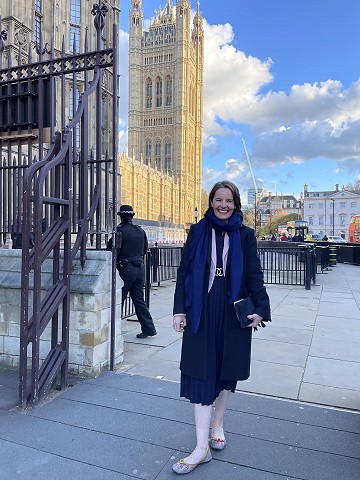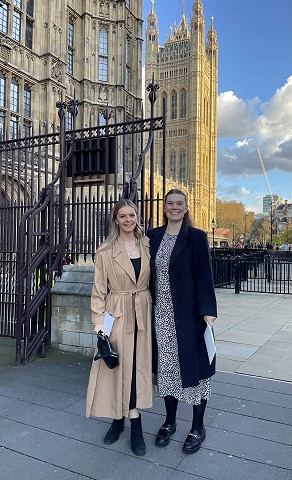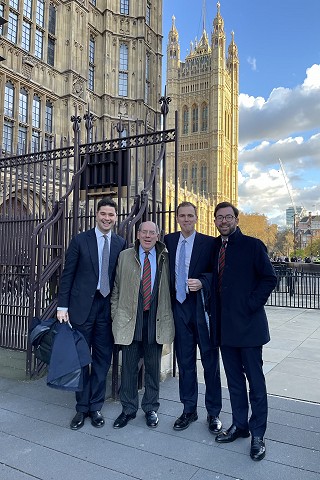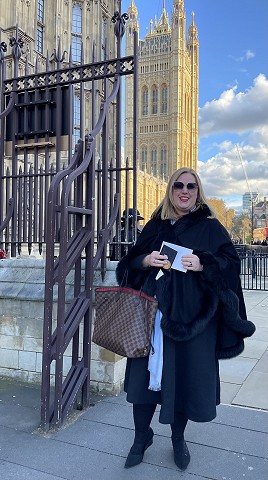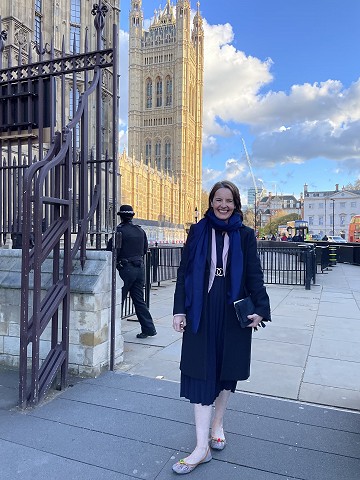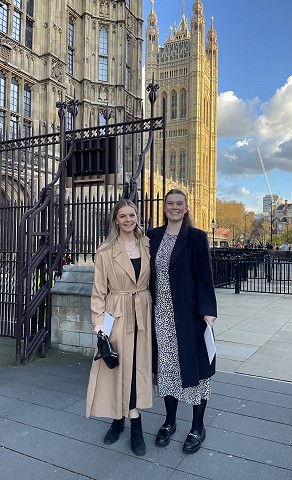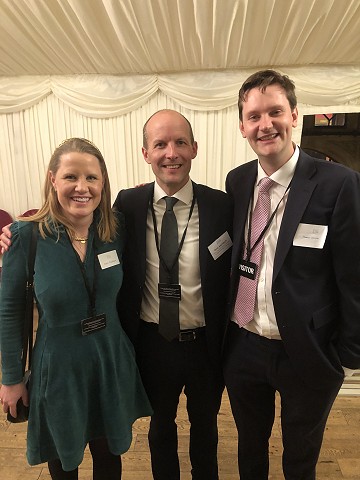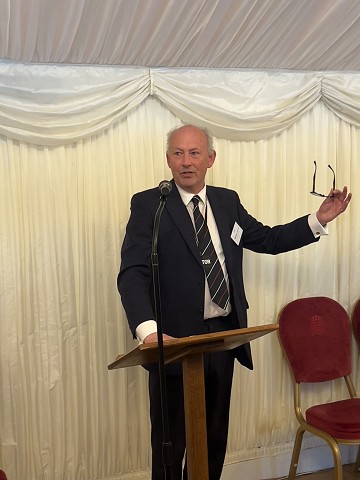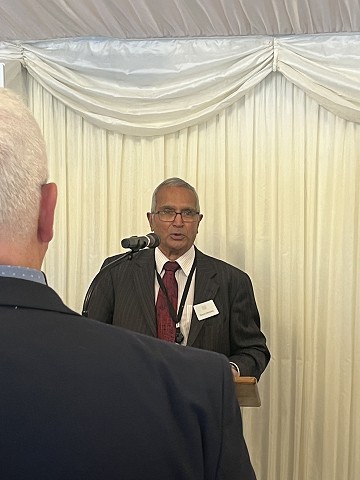 Friday 23rd March - Former Pupils' Concert in Chapel
On the final afternoon of term, we welcomed a number of former pupils stretching as far back as the 1950s to take part in a special concert to celebrate Cargilfield's 150th anniversary. We were delighted to welcome former Director of Music, Vaughan Townhill, who conducted an all comers' choir, and he enjoyed chatting to a number of pupils who he taught during his 34 years at Cargilfield.
What a wonderful hour's entertainment we enjoyed, with some fond reminiscences of life at Cargilfield in the old days and some memorable musical performances. Thank you to all those who took part and it was so good to be able to reconnect with so many former pupils and parents.
The concert was brought to an end with the pipe band playing the specially composed 150 tune in front of a large audience of parents out in Ash Court, and they were joined by some former pupil pipers too!
You can watch some of the performances here.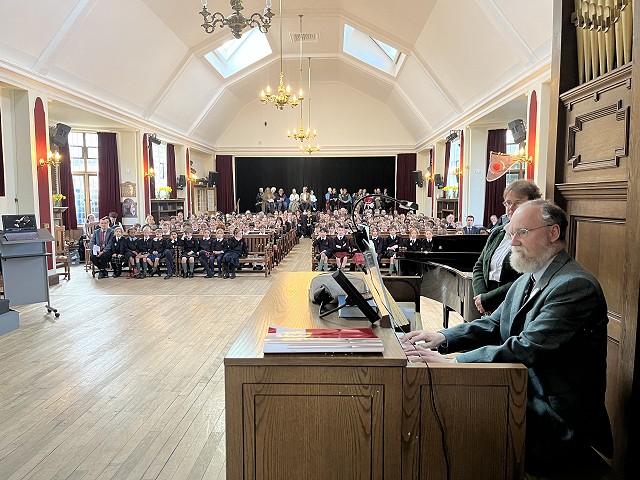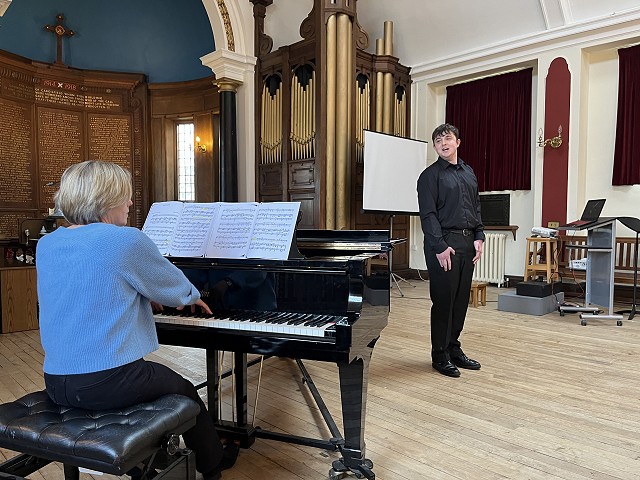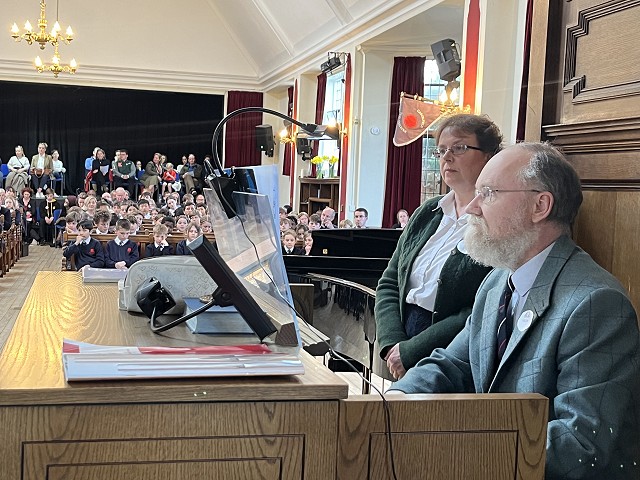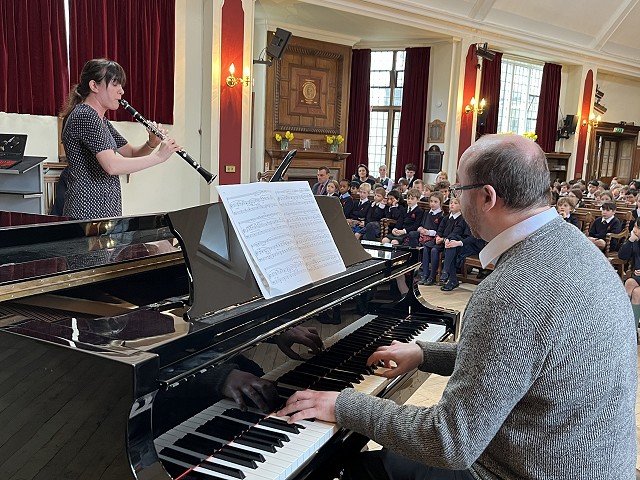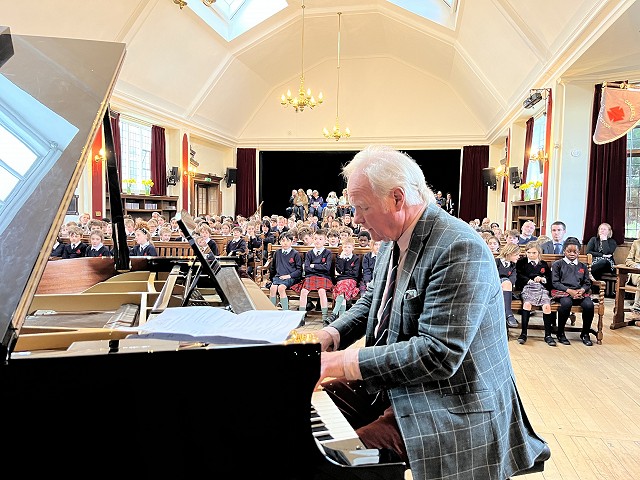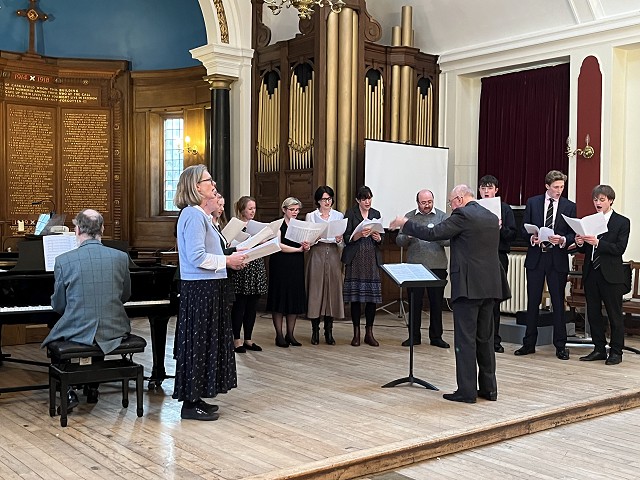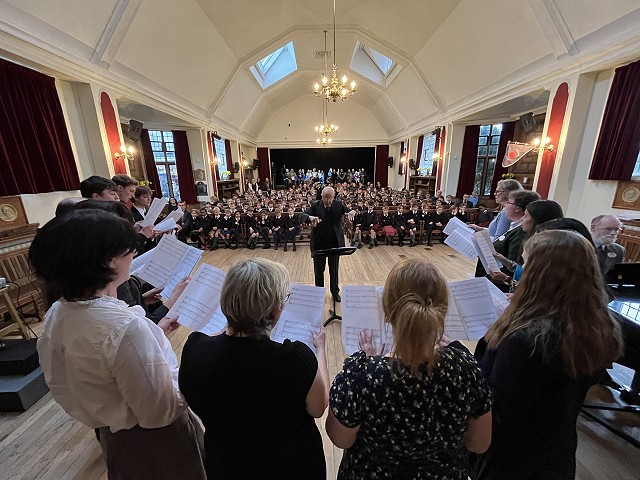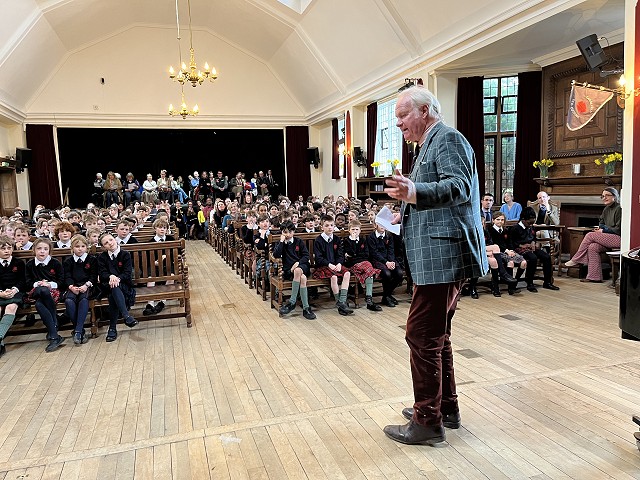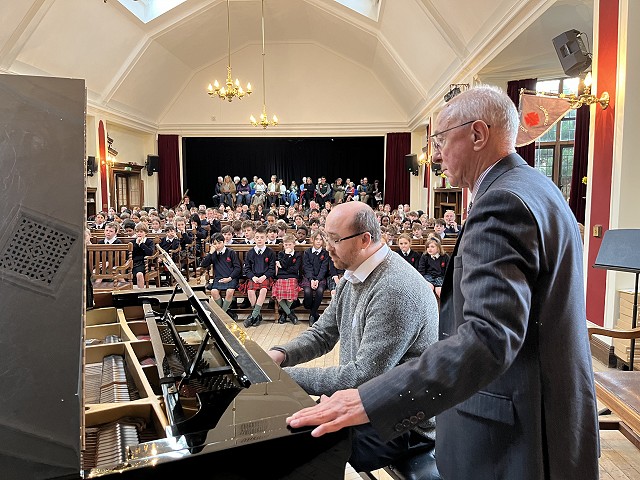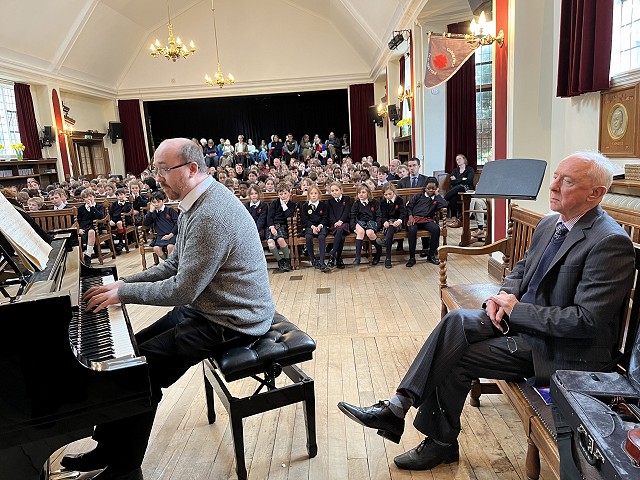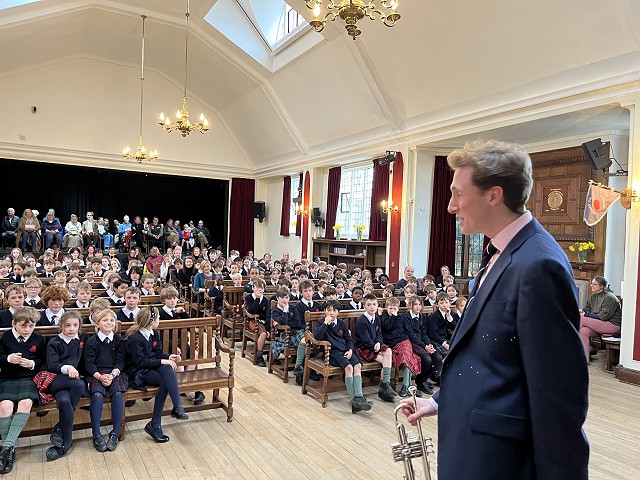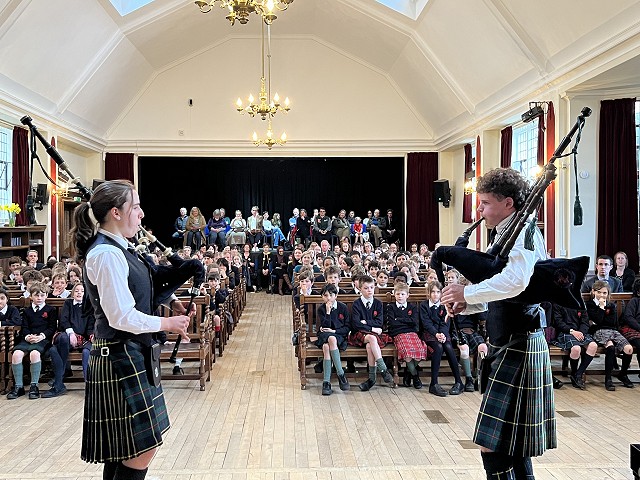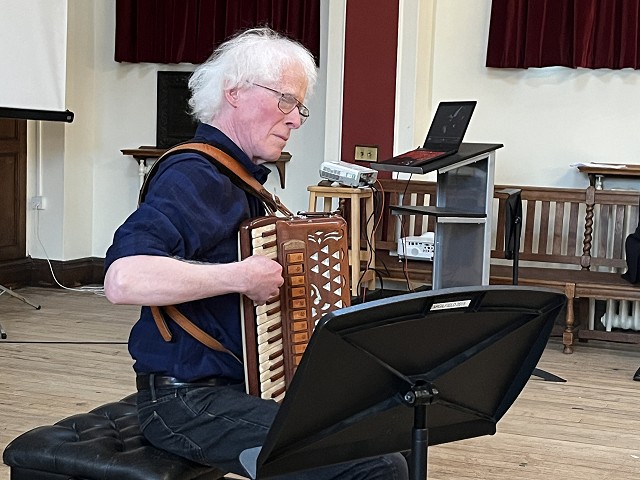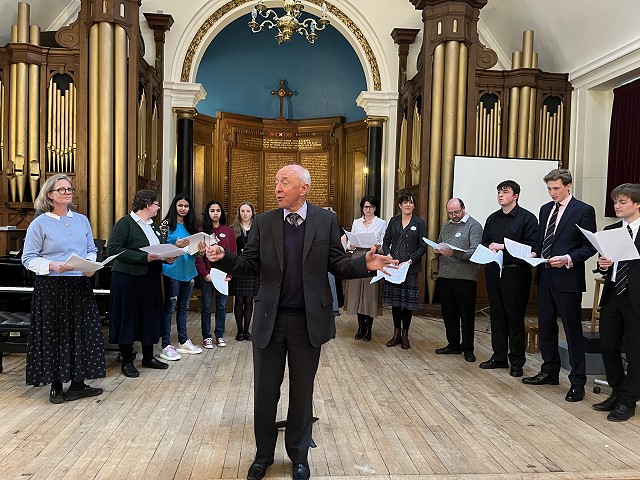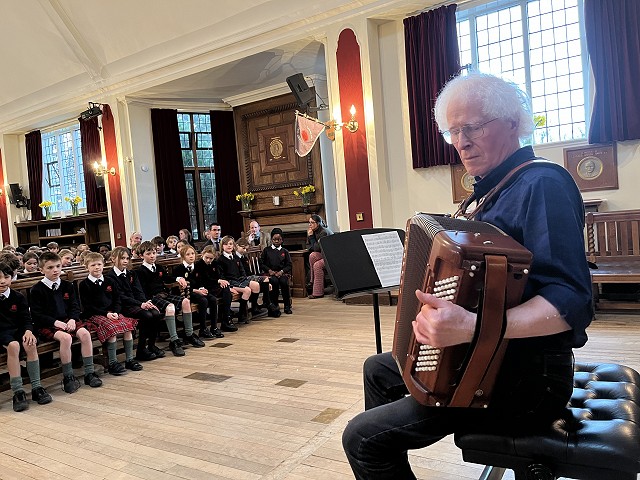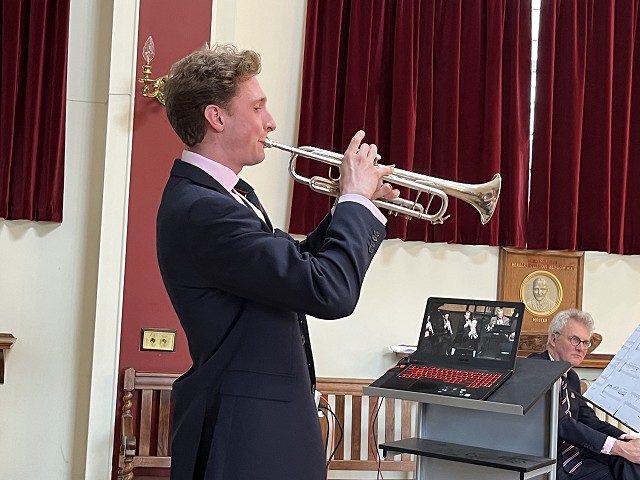 Thursday 19th January - Drinks at The New Club, Edinburgh
We hosted a drinks reception at The New Club on Thursday evening where we welcomed 170 former pupils and parents to launch our 150th anniversary celebrations which will continue throughout 2023.
It really was a wonderful evening and after a short welcome from Lord Sinclair, the Chair of Governors and also a former pupil, and the Headmaster, everyone thoroughly enjoyed the chance to chat with old friends and there were many stories told about bygone days at Cargilfield!
It was a special way to begin our 150th year, and we look forward to a year full of celebrations where we hope to reconnect with the Cargilfield family of former pupils, parents, members of staff and friends as we celebrate this important milestone in the school's history.
Please do look at our dedicated 150 page on the school website to keep up to date with our exciting plans for this year. https://www.cargilfield.com/150-years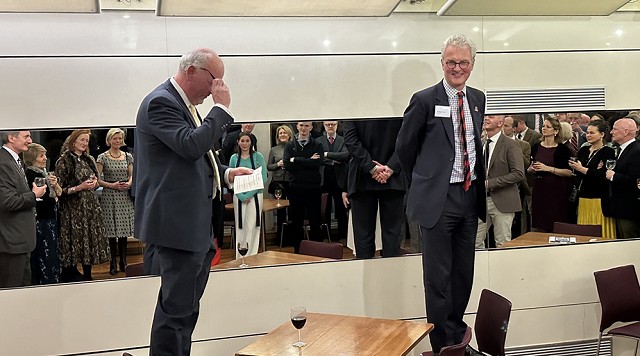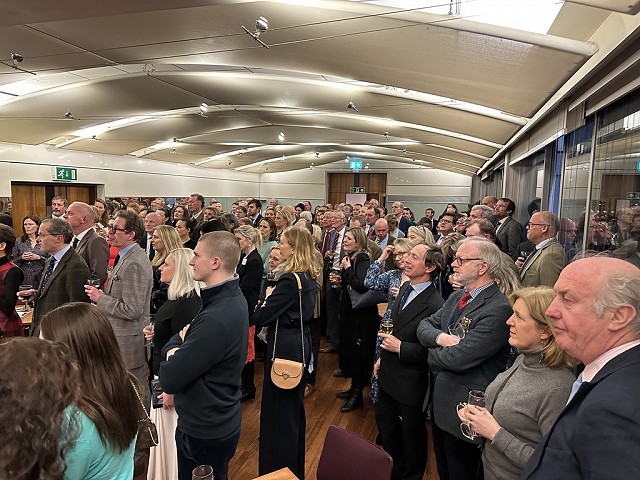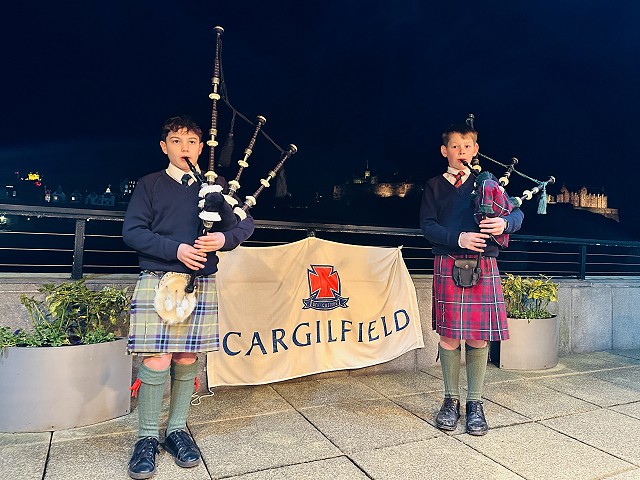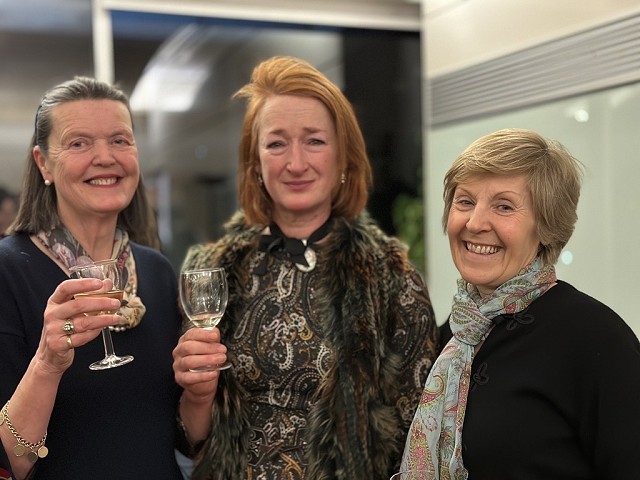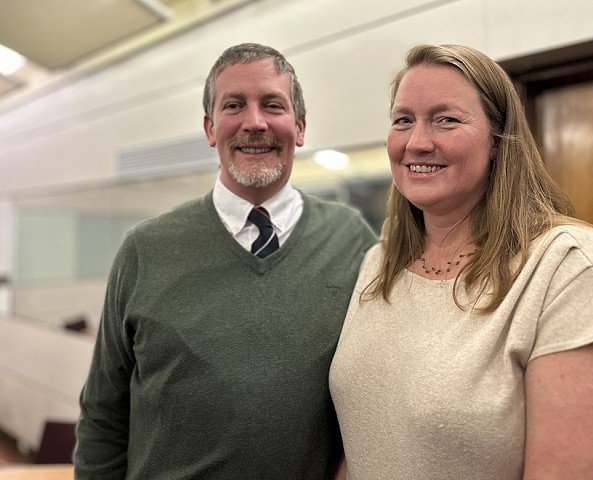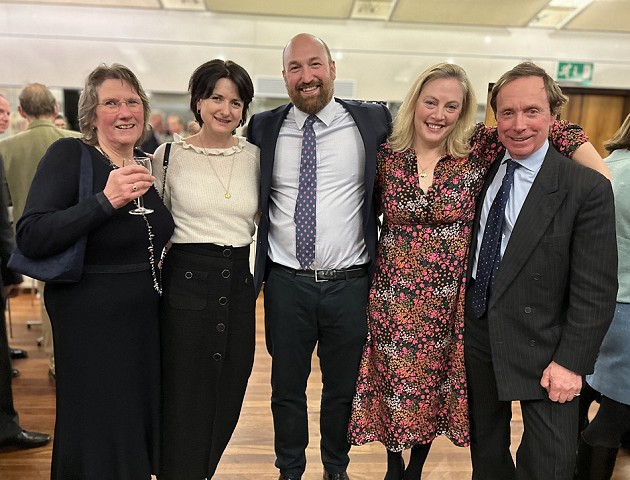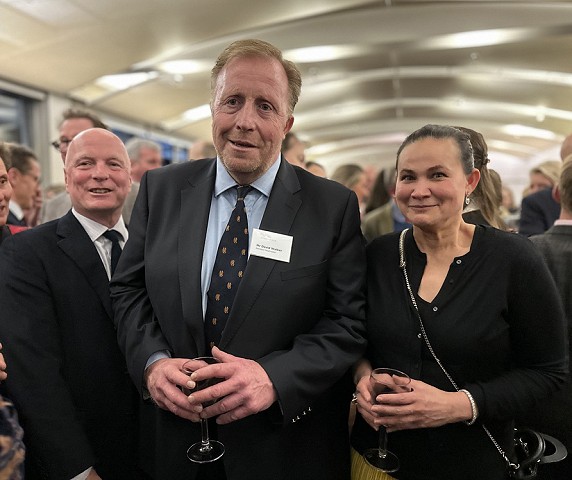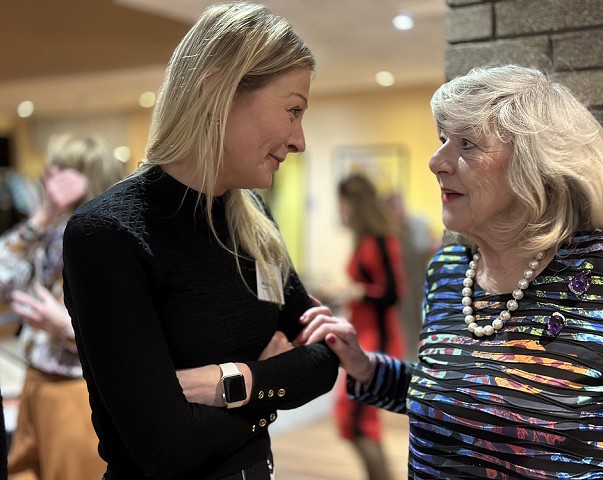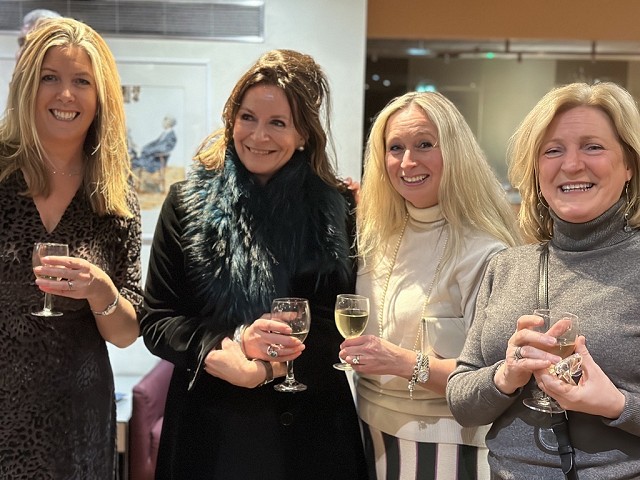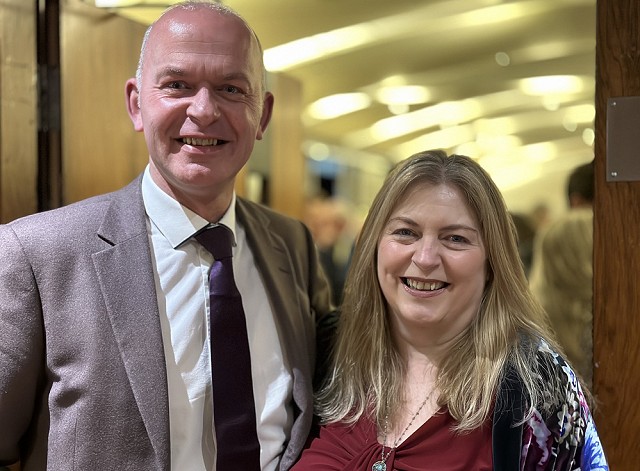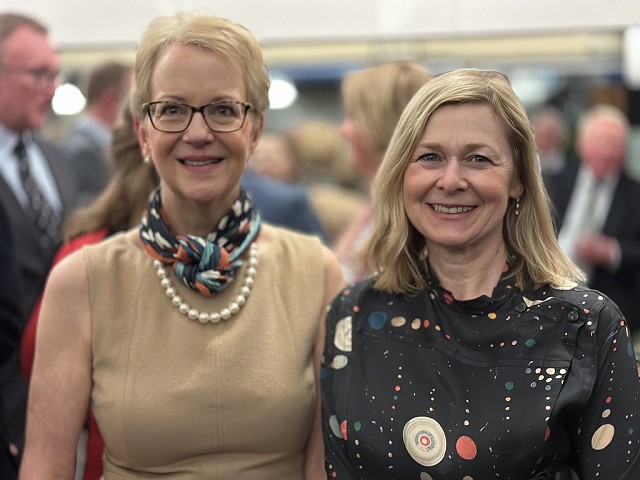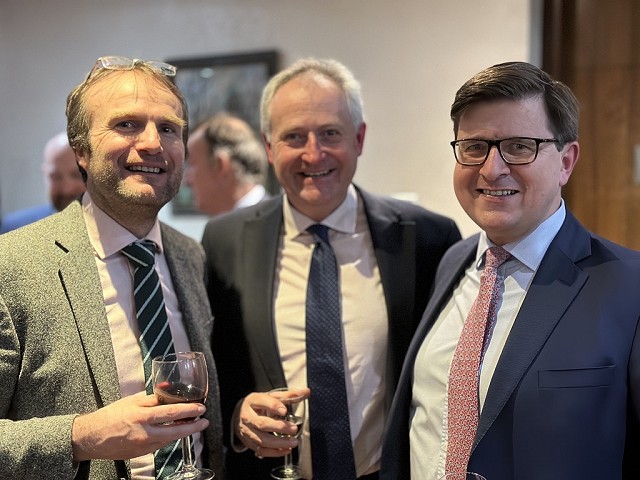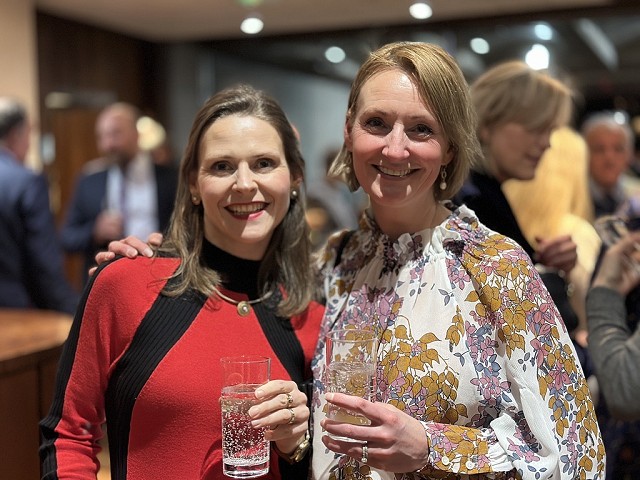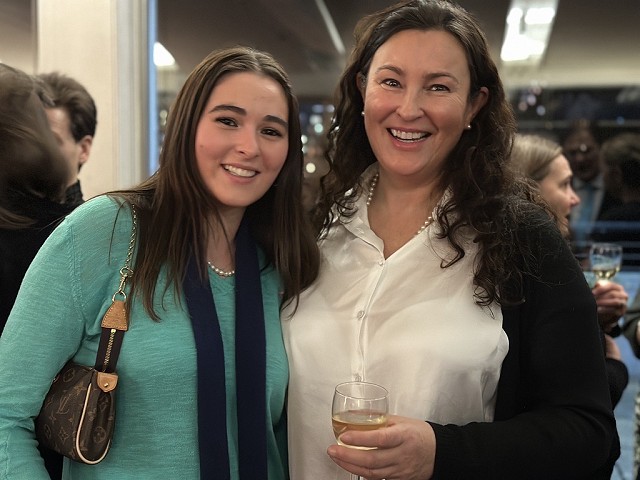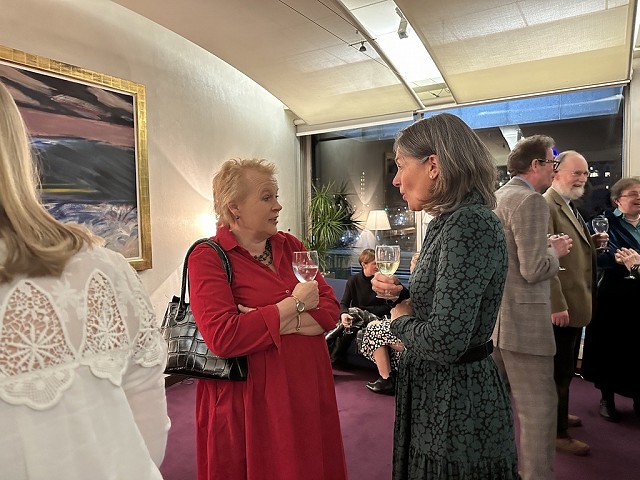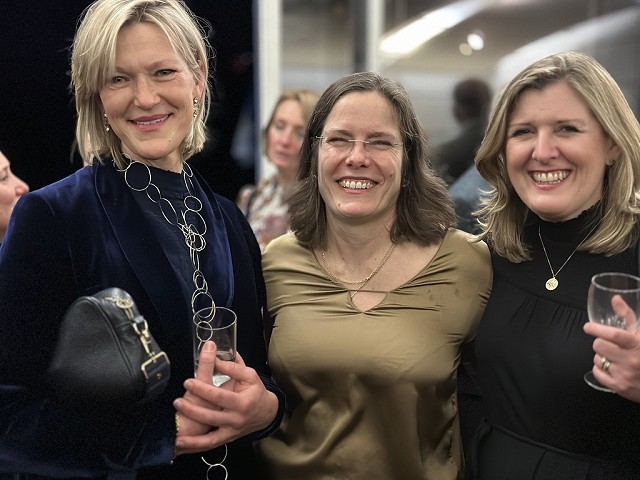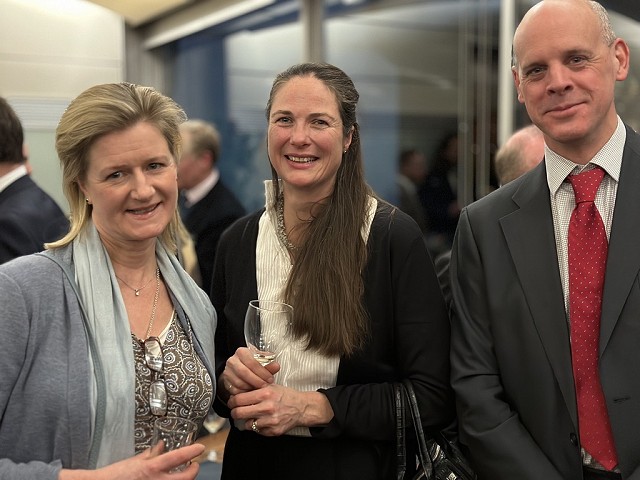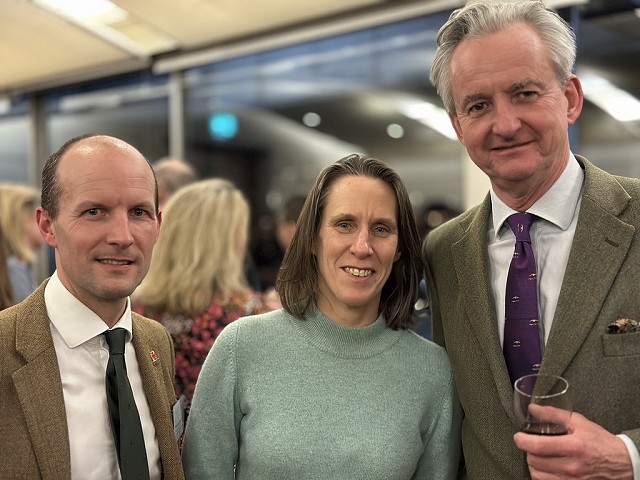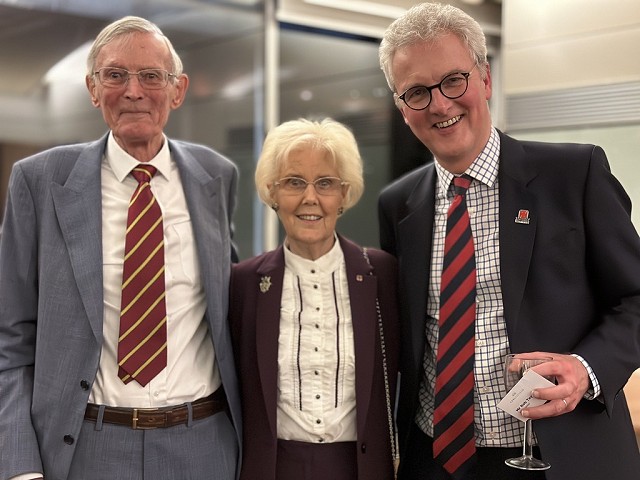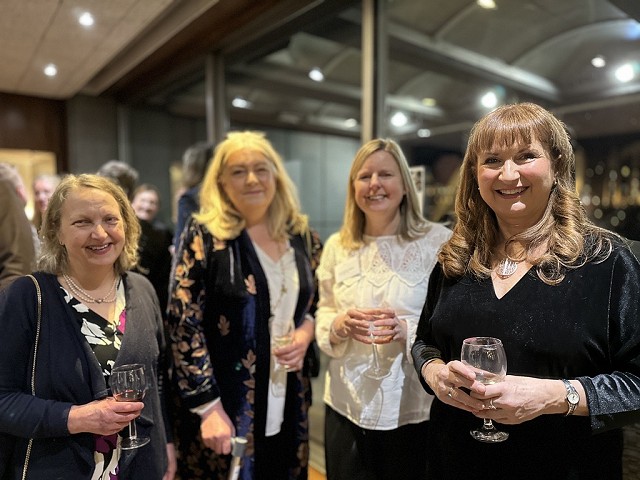 Saturday 11th February - Drinks before Scotland v Wales 6 Nations Rugby
It was lovely to welcome a number of former pupils, former parents and current pupils and parents for a drinks reception before the Scotland v Wales 6 Nations game on Saturday, as part of our 150th Anniversary celebrations.Courtesy of former parents Edward and Maryla Green, 60 people congregated for drinks, just a stone's throw from Murrayfield, and we enjoyed some wonderful hospitality.
After the Headmaster had welcomed everyone and talked about our exciting plans to reconnect our Cargilfield family, we heard from guest of honour and former Scotland International and Captain of the British Lions, Finlay Calder, who reminisced about previous Scotland/Wales games and the friendships forged through sport.A big thank you to all those who supported the event and to Mr and Mrs Green for their wonderfully generous hospitality.
Then, Scotland won!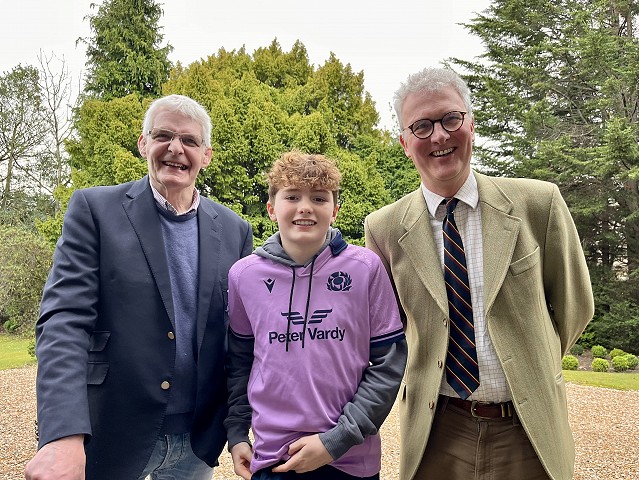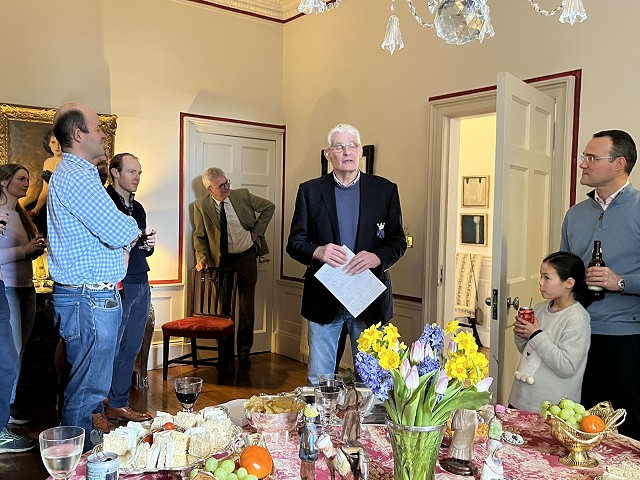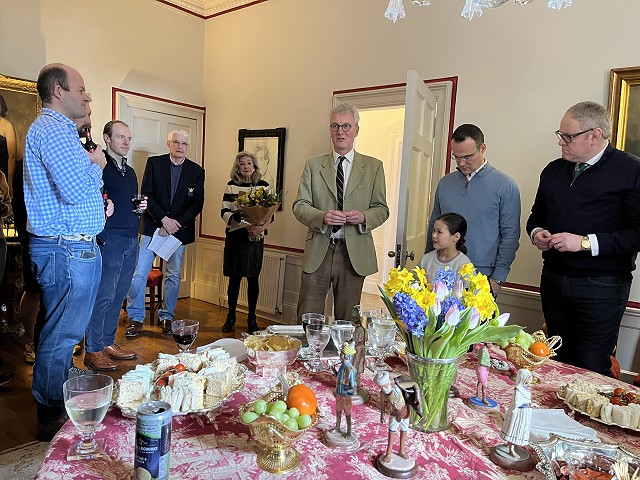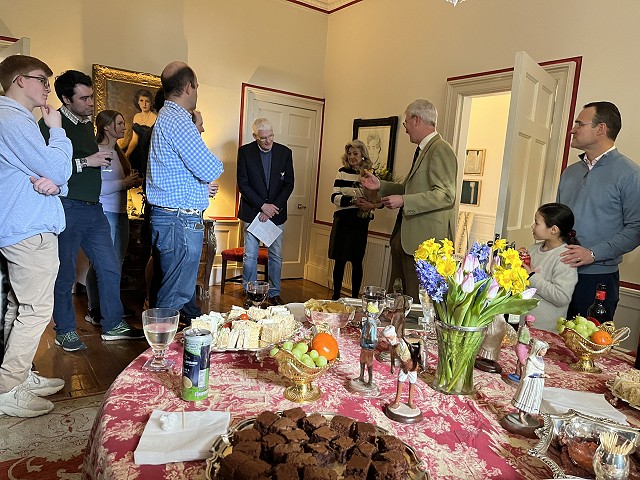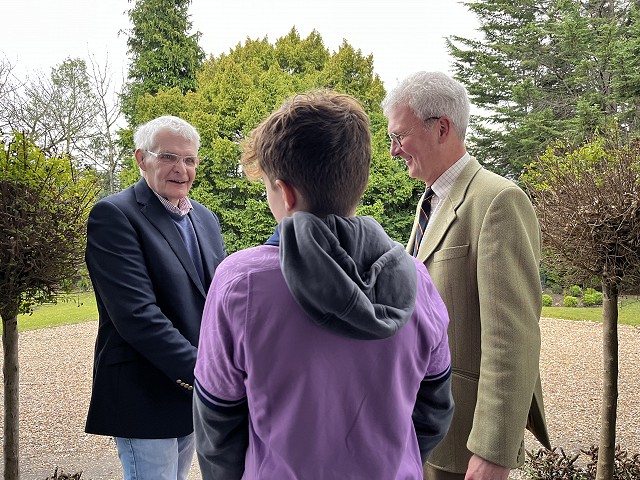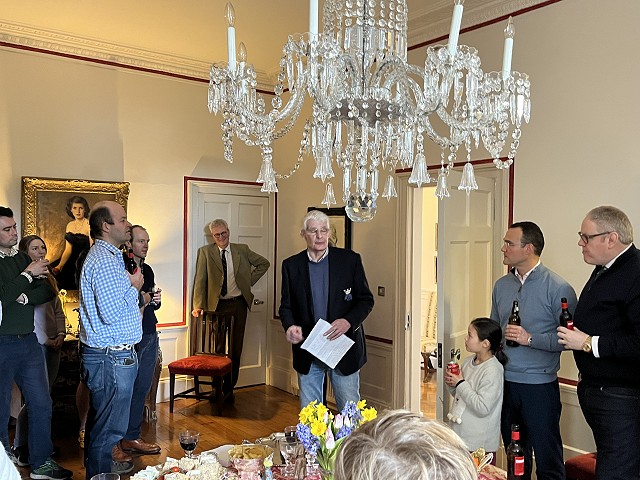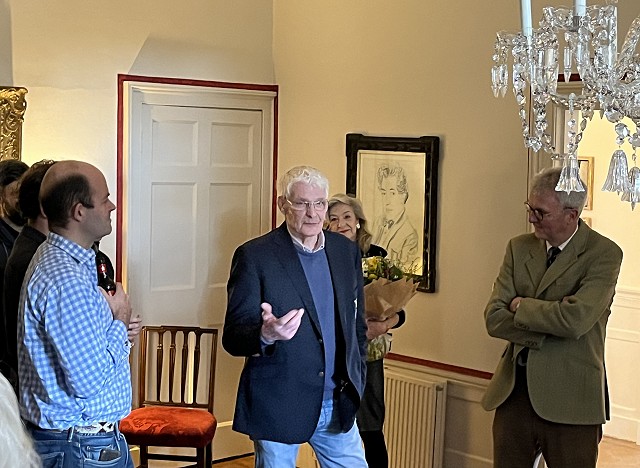 Thursday 13th April - London Reception at The House of Lords
We are hosting a 150 Reception at the House of Lords, in the Cholmondeley Room and Terrace, between 6.30pm and 8.30pm on Thursday 13th April 2023.
All former pupils and parents, as well as prospective parents, who are interested in attending should email [email protected].
It promises to be a wonderful occasion and a chance to reconnect with friends. We look forward to hearing from you! This is for Over 18s only.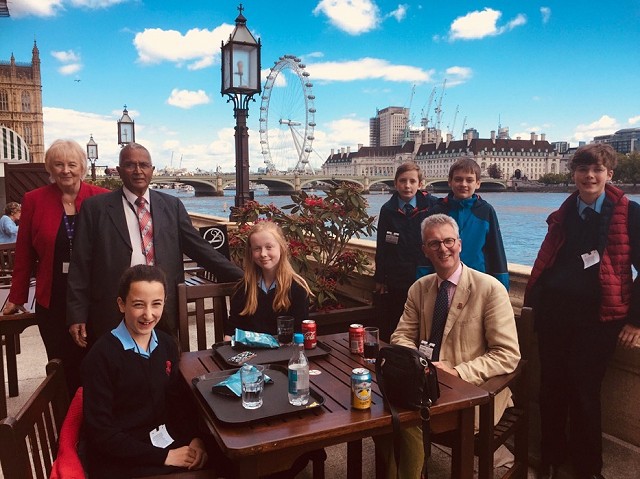 Western Front Way Walk - Sunday 30th July to Sunday 6th August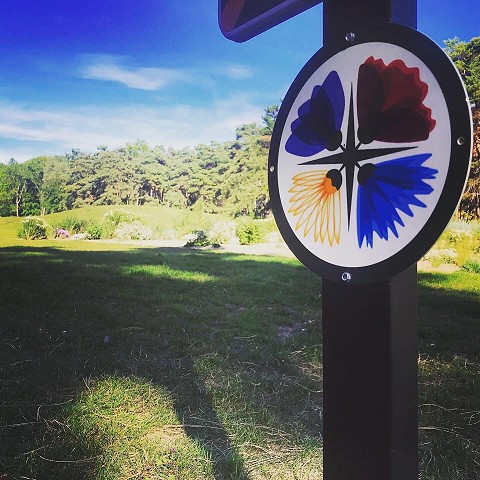 Dear parents, former pupils and friends of Cargilfield,
Now that we have reached 2023, I wanted to be in touch about an exciting project that will form part of our 150th anniversary this year.
As some of you will be aware, Cargilfield is very proud of its connection to the Western Front Way, the route that was conceived by 2nd Lt Alexander Douglas Gillespie, Cargilfield's Head Boy in 1903, when he wrote from Northern France to his headmaster at Winchester College in 1915.
"when peace comes, our government might combine with the French government to make one long avenue between the lines from the Vosges to the sea….I would make a fine broad road in the 'No-Mans Land' between the lines, with paths for pilgrims on foot and plant trees for shade and fruit trees, so that the soil should not altogether be waste. Then I would like to send every man, woman and child in Western Europe on a pilgrimage along that Via Sacra so that they might think and learn what war means from the silent witnesses on either side."
Indeed, our large astroturf is named after Douglas Gillespie and his brother, Thomas (an Olympic oarsman who was killed in the first few months of the conflict) and I would like to use this anniversary as a means of following ADG's wish by making a Cargilfield pilgrimage to the Western Front.
As I mentioned in my letter to parents in the Publiciser of 18th November last year, I plan to walk at least 150km along this route in late July/early August of 2023. In doing this, I would like to place a personalised Cargilfield 150 poppy wreath on the graves/memorials of about 75 of the former pupils who lost their lives in that part of France/Belgium.
Learn more about the Western Front Way by clicking here.
The walk will start from Albert on the Somme on Monday 31st July and will finish at Ypres on Saturday 5th August with Cargilfield playing a part in the Last Post memorial at the Menin Gate that evening (pipers especially welcome!). Indeed, I hope that the weekend of 5th/6th August might be the focus for a gathering in Ypres with opportunities to visit battlefield sites and memorials, attend the Last Post event and a 150 dinner in Ypres and be present to unveil a plaque for the Cargilfield fallen at St George's Church in Ypres at their service on the Sunday morning.
The purpose of my letter is, at this stage, to advertise the walk (should there be current families or former pupils/parents/friends who would like to join me for some or all of this adventure) and the other opportunities of supporting this event.
While joining the walk or the Ypres weekend might not be possible for many of you, I hope that some of you might like to support the project by purchasing a 150 wreath from the Lady Haig Poppy Factory (Earl Haig being a Cargilfield parent during the 1920s) and writing a personal note for the individual soldier before the wreath is placed on a grave or memorial. More details of how to do this will follow.
Wouldn't it be wonderful if this year might see someone visit every Cargilfield grave or memorial (126 in total) which include sites through other parts of the United Kingdom, France, Turkey, Iraq, Iran, Egypt, Israel, Malta, Greece, Macedonia and India. Between us, we might be able to conceive ways of doing this?
I do hope that this project might capture the imagination of some of you. For those who want to read more, I can recommend Anthony Seldon's book The Path of Peace (Walking the Western Front Way) or the article describing Tom Heap's cycle ride along the route on a vintage bicycle (Tom is the great nephew of the Gillespie boys and a BBC journalist who opened our astroturf in 2018): https://www.telegraph.co.uk/travel/destinations/what-like-cycle-western-front-knowing-uncles-dug-trenches/
My proposed itinerary for the walk is:
Sunday 30th July
Monday 31st July
Tuesday 1st August
Wednesday 2nd August
Thursday 3rd August
Friday 4th August
Arrive Ypres (or somewhere close)
Saturday 5th August
Complete route and/or museum visit/ battlefields trip around Ypres
5th August evening
Last Post Ceremony/Cargilfield Dinner
Sunday 6th August
Commemorate Cargilfield Plaque at St George's Memorial Church
Having completed a recce of the likely route last summer, I am now working from the latest version of the route as appears on the Western Front Way app (something I would recommend for anyone considering a walk/cycle ride on the route). As recommended accommodation and amenities are still being finalised on the app, I propose to finalise destinations for the Monday and Wednesday nearer to Easter. By then, we hope to have welcomed Rory Forsyth, the CEO of the Western Front Way, to speak to us at Cargilfield.
I am aiming to walk about 30km each day and hope that this will then also allow time to travel (by support vehicle) to visit some of the graves/memorials in Northern France/Belgium that aren't directly on the walk.
The Eurostar station at Lille serves trains to Albert, Arras, Armentieres and Ypres for those wanting to join the walk without bringing a car. I would be delighted to discuss the project with anyone who is interested in supporting the adventure.
Yours sincerely Rob Taylor  Headmaster