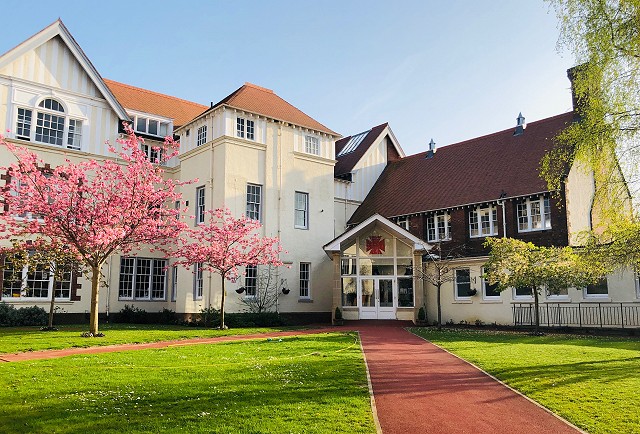 As in so many schools, the qualities of the school's management team, led by Rob Taylor (Headmaster since 2014) and John Collins (Bursar since 2017), continued to be put to the test as the School (and the country) began to move beyond the COVID crisis. We began the year with significant restrictions placed upon the School by ongoing government guidance. This year has been about returning to an educational experience that was more like that pre-Covid, while trying to learn from the best practice of the previous two years. This sense of normality was firstly achieved for the children, before eventually managing to do this for the staff onsite and then the parents and families. Once again, we felt that the whole School responded extremely well and that everyone pulled together to ensure the ongoing development and welfare of the children.
Our priority throughout the restrictions of the last two years has been to maintain the best quality education for our children, whatever the circumstances and we were delighted that there was very little impact upon the range of activities in which our children could take part. Nonetheless, we could not bring parents onsite to watch matches and other outdoor activities until November – and it was not until April that we could do so for a wider range of performances, meetings, services and social events.
Having reflected on some of the changes we made in response to COVID, we started this year with a series of changes to improve our routines and performance.
The normal school day for children in the Upper School was shortened slightly with lessons ending at 5.30pm rather than 6.00pm. This gave parents more flexibility and allowed for a better-quality experience for our boarders, while still offering parents the full range of wrap-around care that they value.
Children continued to be dropped off onsite without parents needing to stop and park. This has proved to be a safe and efficient means of managing the morning drop-off, although parents are now welcome to stop and park and walk their children into school where they wish. Many like the new routines and are continuing to 'stop and drop'. We have noticed the benefits in the children's independence and the benefits to the morning routine for the children's learning.
Parent-teacher meetings in the Upper School have largely continued to operate online, making use of the excellent software that makes it easier to arrange the schedule of meetings, extend the choice of timings for these meetings and allow parents to be present without having to come into school or even when they are in different locations. This does not prevent us holding specific onsite meetings when we choose to and parents tell us that they have welcomed the continuance of a system which was forced upon us by the COVID restrictions.
At the start of the 2021/22 academic year, pupil numbers were again down on the year before – following two large year groups of leavers and over 15 months in which we had not been able to invite prospective families onsite to visit the School. As a cosmopolitan school on the edge of a capital city, we welcome a good number of families moving into Edinburgh for the first time and the last year or so had restricted this movement from within the U.K. and especially from overseas. Likewise, the temporary restrictions placed upon our Nursery by Edinburgh Council limited our intake of 3 and 4-year-old children.
The last year has, however, been a much more productive time for pupil recruitment. We have welcomed record numbers of prospective parents onsite. The experience of the last few years has encouraged parents to recognise the importance of the broadest possible education and of a smaller school that can be flexible in its response to difficult circumstances.
While the School started the school year in 2020 and 2021 with about 280 pupils in the School, I am delighted to see that we expect to start in 2022 with about 305 children. This was the level of the School roll in Summer 2020 and one which we feel is right for our unique family feel and to give the necessary attention and opportunity for every child.
While COVID inevitably constrained the range and flexibility of our normal boarding offering – limiting this to weekly boarding only – we have been delighted this year to get back to the full range of evening clubs and academic extras plus the option of flexi boarding and the fun of full weekend activities such as year-group leadership skills and outward-bound camps. Such flexible arrangements offer a critical first introduction to boarding, allowing parents and their children to consider a full range of subsequent senior school options.
The pastoral care of our children is essential to Cargilfield's values and its success. This exists within the framework of a family-run environment which is both a school and a second home to many children. We have continued a programme of training staff in managing the welfare and mental health issues facing children today. This process is underpinned by staff who are trained specifically in mental health first aid, our School Nurse and external professionals, who are available to support both children and their families. As we come to the close of the 2021/22 year, we are delighted to be further developing this support with the appointment of new houseparents to oversee and improve our boarding provision. We are also establishing a regular relationship with the Anchor Practice in Edinburgh, to make sure that we are offering the very best mental health support for our children as well as the best training and advice for staff and parents.
The School Nursery was last inspected by the Care Inspectorate in March 2017, and was awarded 'Very Good' in both of the categories examined: quality of care and support; and quality of management and leadership. To conclude, the report stated that 'The staff had high expectations for all children, resulting in confident, motivated, successful learners.' We expect another inspection soon. The last year saw us return to a much wider range of activity and experience, both on and off-site, in line with the pre-covid provision. The return of Beach and Forest Nursery programmes were especially popular. The quality and success of our Nursery has prompted us to plan the re-development of our cloakroom facilities so that we can extend our capacity from 45 to 50 children at some point in the next year.
With an average of 16 pupils per class across the School, class sizes remained appropriate to the Cargilfield approach. In Form 8, 40 children sat 13+ Scholarship or Common Entrance, with all those leaving this year gaining entry into their chosen senior schools. 19 scholarships were won by the leaving cohort - and these included 7 academic awards, with Harrow and Uppingham within this group. We are proud of the School's ongoing record for scholarship awards and the reputation we have built amongst some of Edinburgh's top schools and the most selective boarding schools across the U.K.
The destination schools remain as diverse as the talents of the pupils themselves, and this year included, in Edinburgh, George Heriot's School, Loretto School, Edinburgh Academy, Fettes College and Merchiston Castle School. Further afield in Scotland these included Glenalmond College, Kilgraston School and Strathallan School. Further south, Cargilfield pupils have been admitted to Cheltenham Ladies College, Downe House, Harrow School, The King's School in Canterbury, Oundle School and Uppingham School. At Cargilfield our children make a strong community with lifelong friends, but are happy and confident to go forth to whatever senior school suits them the best, as an individual. For some that will be local day schools, for others boarding at some of Britain's finest schools – near or far. The Headmaster and the whole school team are here to support children and their families to understand and make these next-step decisions.
Other academic highlights for the year included our fifth Book Festival (our best yet) and ongoing success in academic competitions such the Townsend Warner History competition, the Shrewsbury Science Competition and the UK Mathematics Challenge – at both junior and senior levels. We have enjoyed a series of science and technology workshops offered by Oundle School, Imperial College and the Institution of Engineering and Technology. We have also actively sought a more diverse range of speakers for the children.
This was one of the best years for debating at Cargilfield, with all senior children meeting every week to consider a range of topical and philosophical concepts and our senior team retaining the Scottish Prep Schools' title. We also started a new project of joint debating activities with Cramond Primary School. A new award this year was for the most innovative project from a team of our ten-year-old pupils at the first Scottish Prep Schools' Climate Change Conference.
The School continues to promote an all-round education in every way for each child. The music, art, design and technology departments provide an excellent outlet for the nurturing of specific talents, as well as offering cross-curricular opportunities into the main academic syllabus. Art continues to be a strength at Cargilfield and a popular activity that runs throughout the day with break-time and extra clubs.
Music is a significant part of school life and so the fact that we had been unable to sing together indoors for almost fifteen months was especially heart-breaking. After a year of ingenuity and recorded concerts, music has burst back to life with live concerts that have been especially enjoyed. In truth, the recorded weekly concert which can be easily shared with more distant family and friends will probably remain with us for good now but it merely supplements the regular pattern of live performance in many different formats. Indeed, 90% of children aged 8 and above are learning musical instruments (over a third of the Upper School learn more than one) and there were 14 different groups or ensembles playing in the Summer term with a total of 147 participants. Of the 97 music exams taken last year, 28% were passed with a distinction and 51% were passed with a merit. Seven children in the school have now achieved Grade 5 in music theory.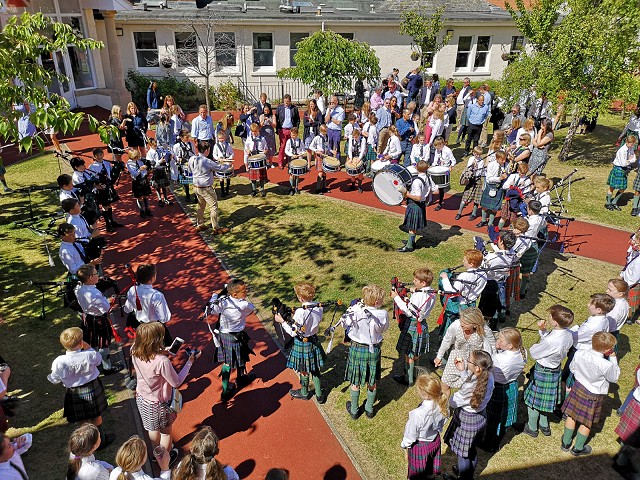 Theatre and drama had also taken a back seat for too long and this year has been one of the best in a generation. Highlights included an impressive performance of the musical 'Annie' and a delightful P1 nativity (albeit this came too soon for us to admit a live audience). The Form 6 production of 'Romeo and Juliet' was re-invented for a run at the Edinburgh Fringe and received impressive reviews.
A key feature of Cargilfield life is a daily programme of games for all children in the Upper School and, while this continued through COVID, we were delighted this year to be able to mix age groups again and to arrange the wide programme of inter-school matches that are so much enjoyed by the children. Once again, we had three teams represent Scotland in the IAPS Hockey Finals, while the under 13 and Under 11 girls enjoyed their first netball tour to Aberdeen and Moray. The boys' 1st XV rugby team was the strongest on our circuit and enjoyed success against two of the strongest prep school teams from the North of England. 2022 will also be remembered as the year in which girls' cricket broke through and our first hardball team beat an Under 15 Fettes team on their first team square. Our athletes enjoyed being back at the Scottish prep Schools Finals and enjoyed considerable success and the provision of Outdoor Pursuits, for those children wanting an alternative to team sports, continued to grow.
Given our location in Scotland, we are proud of our involvement in activities that make the most of our wonderful environment and surroundings. The whole school turned out for our annual 'Pentland Round': a 20km ridge walk raising money for our school charities. A bothy weekend and Monroe bagging trips have also proved popular. Senior children now regularly work towards the national navigation awards. This year we completed work on an outdoor learning centre within the beautiful pavilion on the edge of the playing fields. This was opened in honour of a much-loved member of staff who died at the beginning of the COVID outbreak.
In summary, I am extremely grateful to the staff, parents and Governors of Cargilfield School and, most importantly, the pupils whose efforts allowed for such a successful year in such a difficult climate. We have worked through testing times to re-establish Cargilfield as one of the premier preparatory schools in the U.K.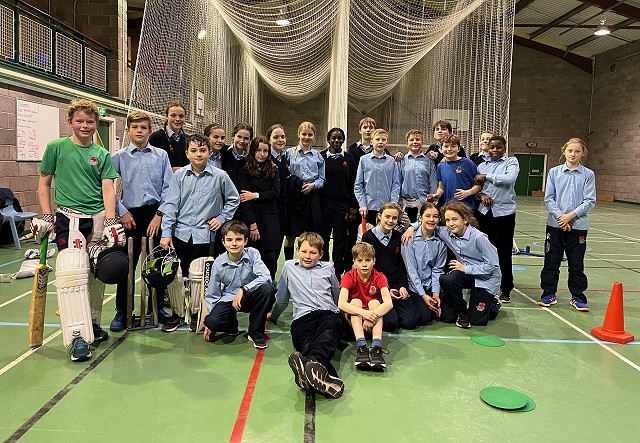 CHARITABLE ACTIVITIES
Cargilfield is proud of its position in the community. The Cargilfield buildings and grounds are available to hire for a wide range of activities and events. Over the years the School has fostered many ties with its local community. The Pipe Band has played regularly in the local area; various musical groups have established a performance routine at a local nursing home, and Cargilfield continues to maintain its very close links with Cramond Kirk and Holy Cross, Davidsons Mains – especially with the 'Cramond Imagines' and 'Cramond Remembers' projects this year. The Sports Hall has been used regularly by various groups in the Edinburgh area for badminton, cricket, fencing, netball, football and hockey. We have been delighted to see these groups returning to Cargilfield as restrictions on their activities have started to be lifted. Cramond Primary School uses the facilities at the School, including holding its annual sports day at Cargilfield. The Cargilfield Activity Week during the summer is open not only to Cargilfield children, but also to others in the Edinburgh area. Similar holiday coaching camps for football, fencing, tennis and hockey are also hosted. A recent addition has been a weekly theatre group who meet on Saturday afternoons at Cargilfield. The annual Christmas Fair was held as a virtual event in 2021 and we also expect it to return in its physical format in 2022. We look very favourably on all applications from outside Cargilfield to use Cargilfield grounds and facilities. Some of the groups which use Cargilfield do so free of charge. In other cases, there is a very low hourly-rate.
After two years of restrictions which curtailed our usual fundraising events, it was heartening to see these events return in 2021/22. The return of the Pentland Round and the annual School Summer fair were enthusiastically supported by pupils and parents alike and both events were blessed with fine weather. The School selected three charities to support this year, with one charity selected by each of the Pre-prep and Upper School children and one selected by Friends of Cargilfield. These charities were The Tailor Ed Foundation (supporting children with autism to develop important life skills); Kids Love Clothes (providing pre-worn clothes to families with particular needs) and Riding for the Disabled (providing therapy and opportunities for children and adults with disabilities to learn new skills). Total funds raised by the School in 2021/22, to be distributed equally amongst the three charities amounted to £10,376.
In addition to the fundraising for the School's three nominated charities, other specific fundraising activities during the year allowed the School to support the Poppy Appeal, Comic Relief, St Columba's Hospice, and Fresh Start.
BURSARY AWARDS
There is a continued emphasis from the School and the Board of Governors to use bursaries to enable access to pupils from a wide range of backgrounds and to maintain the social mix and diversity of the School. Bursary support is available from Form 4 and includes 100% awards. This has enabled some children to attend the School who would not otherwise have been able to do so and is accompanied by appropriate guidance when such pupils are looking at senior school places. Recent years have seen the beneficiaries of the bursary scheme move on to fully assisted places at major public schools in both Scotland and England. Some recent examples include:
Girl 1 Was a successful leader at Cargilfield and won a music scholarship to a major Scottish boarding school.
Boy 1 Won an academic scholarship to a major Scottish boarding school.
Girl 2 Won a scholarship to a major English boarding school.
Boy 2 Was a prolific sportsman and was given a subsequent bursary to a major Scottish boarding school.
Girl 3 Won a music award and was given a subsequent bursary to a major Scottish boarding school.
Boy 3 Was appointed a prefect and won a sports scholarship to a major Scottish boarding school.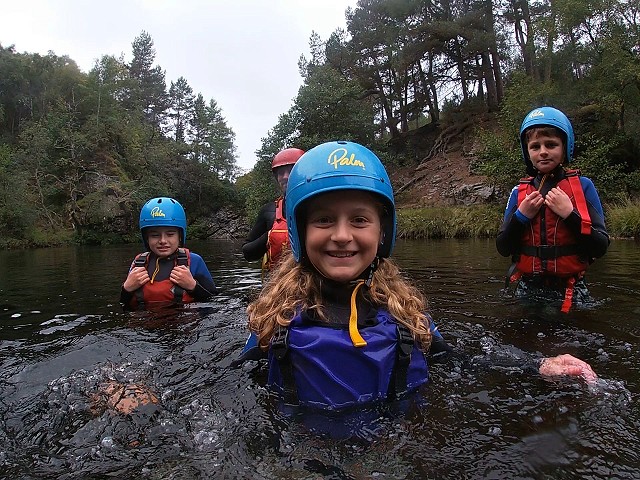 The total number of means tested bursaries awarded was 22 (2021: 15), with an annual value of £241,425 (2021: £136,842). Seven pupils received a 100% bursary during the year (2021: 1) and a further seven pupils received bursaries of 90% or above (2021: 2). The School continues its ongoing support for this purpose, and the value of the designated Bursary Fund at 31 July 2022 was £1,251,109 (2021: £1,236,798).
The School continued its principal activities throughout the current year as described in the Aims and Objectives and Review of Achievements and Performance sections of the Governors' Report in the Annual Accounts.
FUTURE PLANS
Our future plans reflect our commitment to an excellent all-round education for pupils within a flexible boarding and day environment, delivered by a professional, well trained and highly motivated staff. Whilst the School has now returned to the full level of activities that were offered before the COVID crisis, we nevertheless continue to reflect on the lessons learned during the pandemic. In this way we can ensure that the use of technology in the classroom and in our support functions continues to play an important part in the educational experience of Cargilfield children and any changes to our routines that were made in response to the crisis, that have subsequently been deemed to be changes for the better, remain embedded in the daily pattern of life at the School.
Learning
Having offered what we felt to be the very best remote learning experience during lockdown and the subsequent period of gradual re-opening, now that teaching and learning has returned to a more conventional format, we continually review our remote and blended learning policy so that we can react to the needs of individuals or larger groups. Having seen the benefit that a long-term programme of investment in technology made to our ability to deliver ongoing education during the COVID crisis, we will continue to explore ways of enhancing the use of technology in the School – while keeping a hold of the best of traditional teaching practice.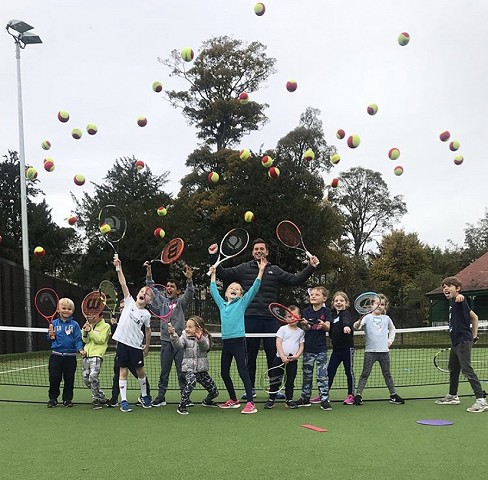 Good progress continues to be made on our curriculum review, making use of the expertise of our curriculum leaders alongside valuable input from our Education and Welfare Committee members. From this, we intend to arrange a process of inspection whereby experienced professionals can help us to assess the effectiveness of both our current curriculum and the changes we hope to make. We expect to have completed this work and be in a position to undergo an independent inspection by Summer 2024. Learning Support remains an important resource for pupils and teachers alike and the appointment of a new head of Learning Support from August 2022 will further strengthen this key area. We also need to ensure that in this age of rapid and often conflicting information flow, our children are equipped with strong critical thinking skills – and an ability to cooperate and work together.
As part of this and contradictory to current trends as it may in some ways seem, we continue to make reading even more of a priority across the course of the next few years. With the recruitment of a dedicated part-time librarian and the introduction of a targeted reading scheme for children, further training will be provided to all staff to support the roll out of this programme. The establishment of a library committee to help drive forward new library-based initiatives and the inclusion of dedicated reading time into the structure of the Upper School day further underline the importance of reading within the curriculum.
Breadth of Experience
This remains one of the greatest strengths of a Cargilfield education and the restoration of a full range of extra-curricular clubs after the restrictions of the pandemic has been greeted with enthusiasm by pupil, parents and teachers.
For the coming year the recruitment of a new Head of Boarding alongside changes to the boarding team as a whole will bring new energy and fresh ideas to our boarding offer, increasing the attractiveness of boarding to a new generation. With new evening timings and changes to the routine, backed by significant investment in the common room and dormitories which is planned for Summer 2023, the future of boarding looks increasingly bright.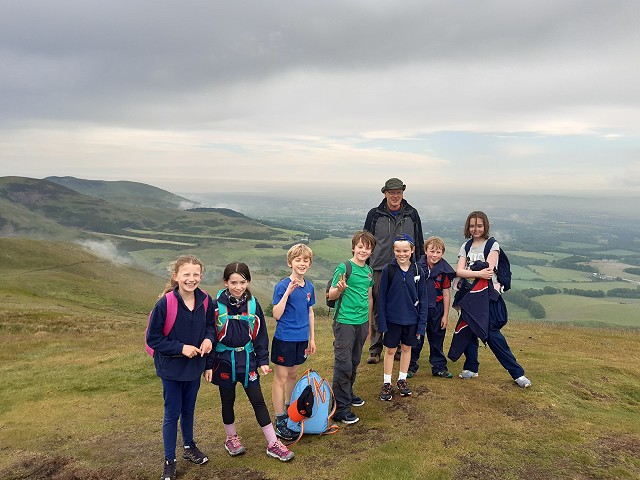 The School will continue to seek partnership opportunities that allow its facilities to be used during the School holidays and at weekends. This can bring in valuable additional revenue for the School but more importantly helps to foster better links with local schools, sports clubs and community groups and provides a range of sporting, drama and other activities for Cargilfield pupils and others to enjoy.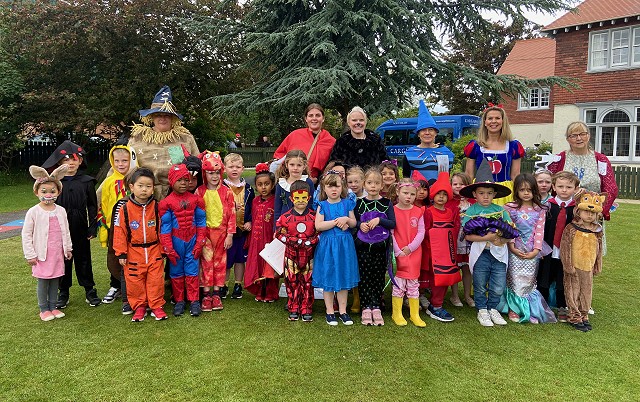 Welfare
The welfare of our pupils remains at the centre of our future plans and there has been significant progress made to enhance the provision of counselling services and to improve the sophistication of our systems for monitoring children's mental health. A partnership with a new counselling practice is due to go live during the Autumn term 2022. These initiatives will run alongside the continuing investment in mental health first aid training for key members of staff and the establishment of a pastoral group modelled on the successful curriculum leader structure.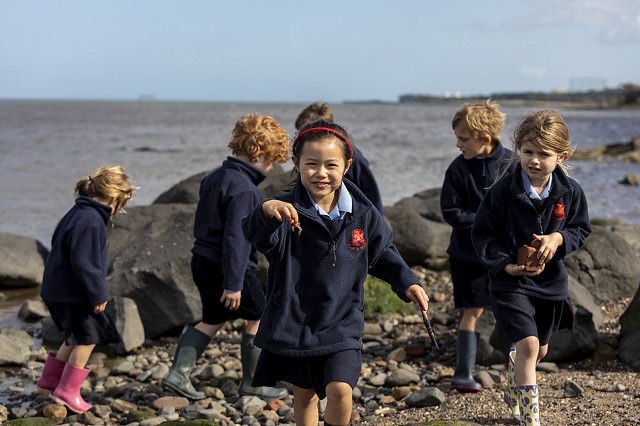 Outcomes
While we are proud of the successful outcomes achieved by children leaving Cargilfield, the events of the last few years have reminded us that a Cargilfield education must play its part in a more equal society and we will continue to explore ways in which we can do this with particular reference to race and gender. Further progress will be made in 2022/23 to increase the diversity of the staff and governing body and to ensure that visiting speakers reflect the full diversity of wider society. The curriculum and the provision of sports and activities will also be examined to ensure maximum diversity and accessibility.
With opportunities to visit senior schools in person now possible again, we will redouble our efforts to help parents and children understand and, where appropriate, experience the range of senior school opportunities available to them. We take this next step very seriously for each and every Cargilfield child. Likewise, we will continue to review and assess the quality of outcomes for our children, taking the findings into our ongoing review of practice and resources.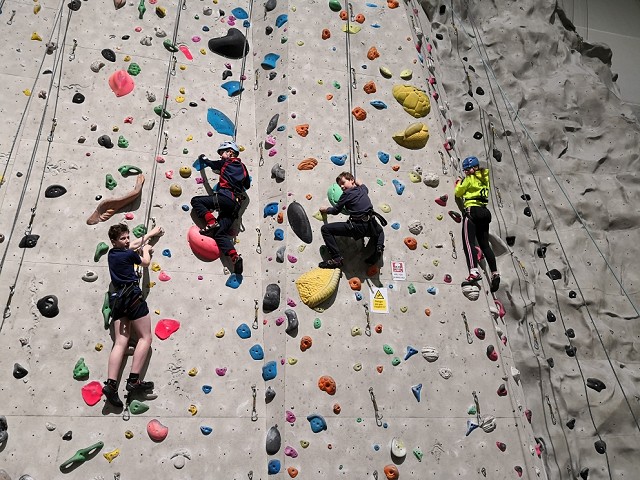 Staff Development
The Governing Body and the Senior Management Team have been delighted with how the entire staff body has responded with energy and imagination to fresh challenges during the last two years. Supporting their welfare and their continuing professional development will remain a particular emphasis for the management team this year. Staff welfare has now been embedded as a standing item on the agenda of weekly Senior Management Team meetings and the internal appraisal system will continue to be developed so that it also can act as a conduit for identifying welfare issues.
Plans are being made to establish a fund targeted specifically at staff training and steps will be taken to improve the availability of sports coaching for teaching staff.
Pay and pensions remain a significant focus for the School and it is expected that an initial review of the pay and pensions structure will be completed in 2022/23 with a view to rolling out a fair, transparent reward strategy to ensure that the School can continue to retain and recruit the most talented teachers across all subject areas.
Communication and Recruitment
With a return to in-person visits by prospective parents and the restart of, now, twice-yearly open days, the School will continue to invest in carefully targeted marketing activities to ensure that the School roll remains at our target level. To underpin this, a significant redesign of the School's website will take place during 2022/23 to ensure that parents and prospective parents can easily find the information that is relevant for them and also to ensure that the website is optimised for selection by search engines.
An annual questionnaire for our current parents (alongside that to our leaving parents) will also continue in 2022/23 so that we can make sure we are meeting the needs of our families in all respects. Based on feedback from previous surveys, the School has established a fifth morning bus run starting in August 2022 and continues to investigate options to further extend the transport options offered to parents.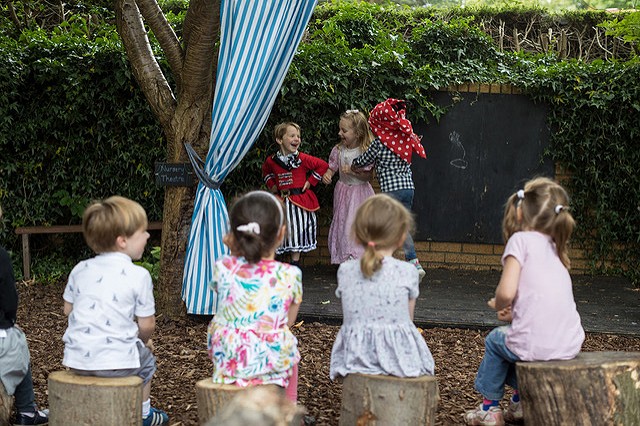 The School recognises that affordability can be a significant factor in senior school choices and it will continue to build relationships with more affordable and local day school alternatives so as to give parents the maximum number of options when choosing the next steps for their children when they leave Cargilfield.
2023 will see the School celebrating the 150th anniversary its foundation and a series of events and celebrations will take place throughout the year aimed at reconnecting the School with its former pupils and former parents. The Governing Board and the Senior Management Team look forward to meeting as many former pupils and former parents as possible at these events throughout the year and enabling all members of the Cargilfield family to make or re-make acquaintances.
Finance, Infrastructure and Administration
The School's finances remain robust but further options will be explored during 2022/23 to ensure that the School's net working capital is optimised. The School will continue to invest in its IT infrastructure, both in the classroom and in its 'back office' with further services and data storage being moved to cloud-based solutions as physical servers reach retirement.
In support of the Cargilfield 150 activities, further work will take place during 2022/23 to develop the School's alumni database so that it can be used to manage attendance at events and year-group networks can be established and connections remade.
Facilities and Environment
While are proud of the extent of our facilities and the lovely environment in which we live and work, there will be further improvements to the physical infrastructure of the School in 2022/23. These will include the improvements to the boarding areas mentioned earlier in this report, the further development of the outdoor learning centre to ensure it is used to its full potential and an extension to the Nursery cloakroom area to allow a small increase in the number of children that the Nursery can accommodate and to better link it to its outdoor spaces. A whole school building condition survey was completed in 2021/22 and a programme of preventative maintenance works will be put together to make sure that maintenance is planned, rather than reactive so that the buildings can be kept in optimum condition. The building condition survey also included an energy efficiency survey with associated recommendations to help inform the School's long-term sustainability programme.
All such activities will be reviewed and prioritised by the Board as part of a rolling three-year financial plan which will ensure that Cargilfield enters its second sesquicentenary in a strong financial position and as relevant and progressive as it was at its foundation in 1873.
See the school accounts at the bottom of this page.