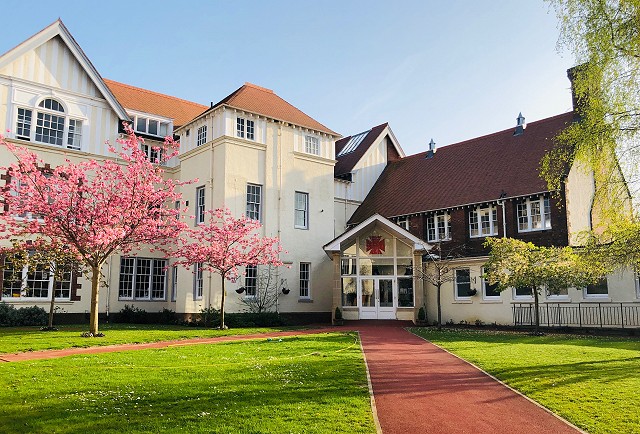 For the second year in succession, the qualities of the school's management team, led by Rob Taylor (Headmaster since 2014) and John Collins (Bursar since 2017), were put to the test as the ongoing COVID crisis presented new challenges. While we have been frustrated by the events of the past twelve months, with the older children learning remotely from home for nearly the whole of the Spring Term (our younger children being allowed to return from after the February half-term) and the full range of normal activities, sports matches and musical or theatrical events being unable to happen, we felt that the whole School responded extremely well and that everyone pulled together to ensure the ongoing development and welfare of the children.
Our priority has been to maintain the best quality education for our children whatever the circumstances and we did our best to make sure that the children could spend as much time onsite as possible. This included starting both the school year and the Summer term a week early and running a multi sports activity camp for children (without extra charge) during the middle week of the Easter holidays.
Modifications to our normal working routines have included:
• Staggered starts and finishes to the day with different routines to allow parents to drive through the school and drop off or collect their children without having to get out of their cars and come onsite.
• Classes remaining largely in their own form rooms with staggered lunches and break times to limit the number of children moving round the School at any one time.
• Children operating in year group bubbles and teaching staff moving around different classrooms while basing themselves at work stations around the School.
Despite these limitations, we took every opportunity to extend the experience for the children as soon as guidelines and circumstances allowed. This brought back some sports matches, musical groups, imaginative modified drama performances and as many year group clubs and activities as we could manage.
While our prior year Form 8 leavers were not allowed onsite for the whole of their final term, we were delighted to create a reasonably full experience for the leavers of 2021. The children enjoyed the traditional week-long activity camp, the leavers' play, the much-loved leavers' dinner and reeling and to finish, prize giving services for all the children in the School. While parents could not come onsite to enjoy these events, we were able to stream them and provide text and photographs on our website and social media channels.
In the 2020/21 academic year, pupil numbers were slightly down on last year – following two large year groups of leavers and over 15 months in which we have not been able to invite prospective families onsite to visit the School. As a cosmopolitan school on the edge of a capital city, we welcome a good number of families moving into Edinburgh for the first time but this last year has restricted this movement from within the U.K. and especially from overseas.
While the School had 308 pupils at the end of the previous year, we started the Summer Term in 2021 with 285 pupils made up of 33 children in the Nursery (a number limited by temporary COVID restrictions required by Edinburgh Council), 83 in the 5-8 Pre-Prep age group and 169 in the 8-13 Upper School age group. We fully expect to see numbers rise back to around the 300 mark, which we feel is the right level for our unique family feel and attention and opportunity for every child.
COVID inevitably constrained the range and flexibility of our normal boarding offering. While the close-knit community of 25 boarders that could remain was enjoyed by children and staff alike, all look forward to the return of the vibrancy of regular Cargilfield evenings. We all want to get back to the full range of evening clubs and academic extras plus the option of flexi boarding and the fun of full weekend activities such as year-group leadership skills and outward-bound camps. Such flexible arrangements offer a critical first introduction to boarding, allowing parents and their children to consider a full range of subsequent senior school options.
The pastoral care of our children is essential to Cargilfield's values and its success. This exists within the framework of a family-run environment which is both a school and a second home to many children. We have continued a programme of training staff in managing the welfare and mental health issues facing children today. This process is underpinned by staff who are trained specifically in mental health first aid, our School Nurse and a school counsellor, who is available to support both children and their families. The shorter and more concentrated day that we were required to operate over the last year presented opportunities for more extended sessions of Personal, Social and Health Education at the start of the year and we were delighted to return to extended evening sessions for this learning and reflection in the Summer Term.
The School Nursery was last inspected by the Care Inspectorate in March 2017, and was awarded 'Very Good' in both of the categories examined: quality of care and support; and quality of management and leadership. To conclude, the report stated that 'The staff had high expectations for all children, resulting in confident, motivated, successful learners.' We expect another inspection soon. The last year saw us limited in the range of activities (especially those offsite) that we would normally offer but the Nursery team worked extremely hard to maintain a dynamic and fulfilling experience for the children despite the restrictive standards for cleanliness required of them in the COVID context.
The Pre-Prep department managed the limitations of working in bubbles with real imagination and enthusiasm. We employed an extra team of graduate assistants who were exploring a career in teaching to assist the teaching staff with the complications of this year's challenges.
With an average of 16 pupils per class across the School, class sizes remained appropriate to the Cargilfield approach. In Form 8, 36 children sat 13+ Scholarship or Common Entrance, with all gaining entry into their chosen senior schools. 23 scholarships were won by the leaving cohort - and these included 6 academic awards with a Winchester Election, an Oundle Academic Scholarship and two Fettes Academic Scholarships within this group. We are proud of the School's strong record for awards over the last ten years but the last two years have brought a particularly wide range of successes for many of our pupils.
The destination schools remain as diverse as the talents of the pupils themselves, and this year included, in Edinburgh, George Heriot's School, Loretto School, Edinburgh Academy, Fettes College and Merchiston Castle School. Further afield in Scotland included Dollar Academy, Gordonstoun, Glenalmond College, Kilgraston School and Strathallan School and into England, Eton College, Harrow School, The King's School in Canterbury, Oundle School, Rugby School, St Mary's School in Calne, Uppingham School and Winchester College. At Cargilfield our children make a strong community with lifelong friends, but are happy and confident to go forth to whatever senior school suits them the best, as an individual. For some that will be local day schools, for others boarding at some of Britain's finest schools – near or far. The Headmaster and the whole school team are here to support children and their families understand and make these next-step decisions.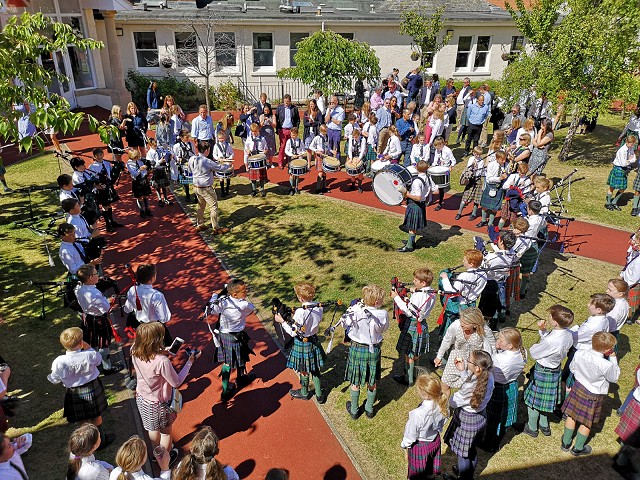 Other academic highlights for the year included our fourth Book Festival (an exciting mixture of live and remote events) and our best performance yet in the Townsend Warner History competition for prep schools across Britain, including three children on the first page of results and one candidate finishing fifth. This was one of the best years for debating at Cargilfield, with all senior children meeting every week to consider a range of topical and philosophical concepts. In addition, the School gained recognition in a national newspaper for having chess as part of its taught curriculum. In a year where the opportunity for external trips and competitions was more limited, these were especially notable.
The School continues to promote an all-round education in every way for each child. The music, art, design and technology departments provide an excellent outlet for the nurturing of specific talents, as well as offering cross-curricular opportunities into the main academic syllabus. Art continues to be a strength at Cargilfield and a popular activity that runs throughout the day with break-time and extra clubs. It was striking that this was perhaps the most successful year for our senior artists in some time, with five children winning an Art scholarship to their senior school.
Music is a significant part of school life and so the fact that we have been unable to sing for the last fifteen months was greatly missed. Nonetheless, our musicians have been inventive and imaginative and a wide range of individual lessons and then, latterly, musical groups have been able to take place with regular concerts recorded and shared with the community. In such a difficult year, where preparing music examination candidates for sight reading and oral assessments was almost impossible, our practical music exam results were especially commendable. Teaching for music theory exams was able to continue online and last year saw a bumper set of results. Eight children passed grade five theory with the majority being awarded merits or distinctions.
Theatre and drama were initially much restricted but this led to some imaginative use of mime and of filmed rather than live productions. In the Summer term, Form 7 created their own short dramas which were filmed and shared with the community while the Form 8 play to close the year was a production of 'Treasure Island' which was filmed and performed live to pupil audiences.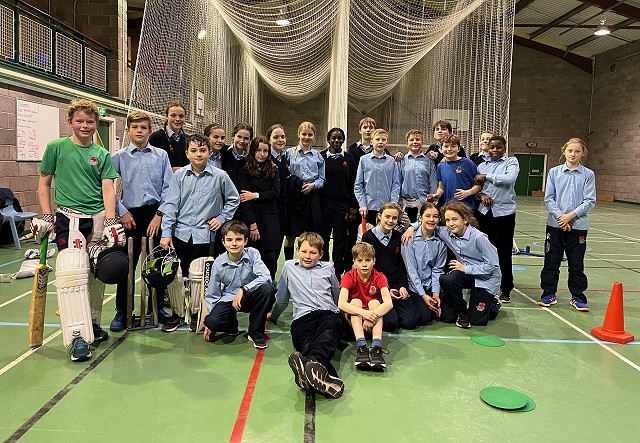 While there were very few sports matches possible and those only from the latter part of the Summer Term, we are delighted that the programme of daily sports for children in Form 4 and above (plus lots of sporting opportunities for our younger children) has continued. More of these sessions have taken place within individual year groups to maintain the COVID bubbles. This provided a perhaps overdue incentive to break old habits, with much more mixed sport taking place. Girls' cricket really flourished as a result, with mixed teams fielded for some matches and a girl taking the captaincy of a unified under 11 team.
After nearly two terms of remote learning online, it was important that our children were given more opportunities for outdoor learning when they returned. In addition to the extra sports camp, all of our children took part in the traditional long walk in the Pentland Hills, albeit these took place across a whole series of days to satisfy COVID restrictions. There were also beach days for individual year groups on Yellowcraigs Beach in East Lothian, re-creating a school tradition that dated back to the early part of the 20th Century. Works are currently underway to develop an outdoor learning centre within the much-loved pavilion on the edge of the playing fields.
In summary, I am extremely grateful to the staff, parents, my fellow Governors of Cargilfield School and, most importantly, the pupils whose efforts allowed for such a successful year in such a difficult climate. We've stayed fit for learning and fit for play through an incredibly testing time and can't wait for the next chapter of school life to open – with vibrancy returned and perhaps some lessons learned and developed for the years ahead.
CHARITABLE ACTIVITIES
Cargilfield is proud of its position in the community. Cargilfield buildings and grounds are available to hire for a wide range of activities and events. Over the years the School has fostered many ties with its local community. The Pipe Band has played regularly in the local area; the Chapel Choir has visited nearby nursing homes, as have other groups of children and Cargilfield continues to maintain its very close links with Cramond Kirk. As COVID restrictions gradually ease, we very much look forward to reinvigorating all of these links. The Sports Hall has been used regularly by various groups in the Edinburgh area for badminton, cricket, fencing, football and hockey in particular. We have been delighted to see these groups returning to Cargilfield as restrictions on their activities have started to be lifted. Cramond Primary School uses the facilities at the School, including holding its annual sports day at Cargilfield.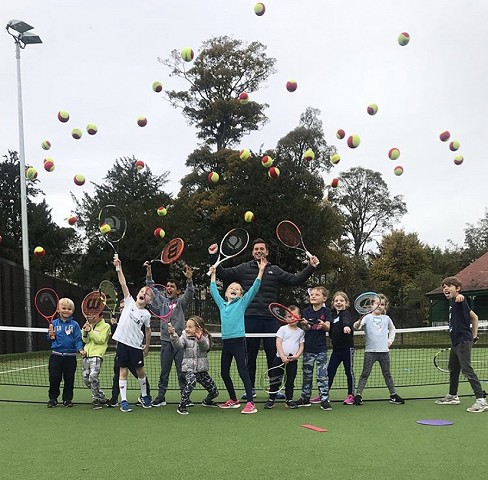 The Cargilfield Activity Week during the summer is open not only to Cargilfield children, but also to others in the Edinburgh area and whilst we have been unable to run Activity Week for the last two years, we have been encouraged by the number of parents who have rolled their bookings over to 2022 and we very much look forward to welcoming their children back to Cargilfield next summer. Similar holiday coaching camps for football, fencing, tennis, hockey and Young Engineers are also hosted. The annual Christmas Fair was held as a virtual event in 2020 and we also expect it to return in its physical format in 2022. We look very favourably on all applications from outside Cargilfield to use Cargilfield grounds and facilities. Some of the groups which use Cargilfield do so free of charge. In other cases, there is a very low hourly-rate.
The impact of COVID restrictions upon our charitable fund-raising was once again significant and although for the second year in succession we were unable to hold our annual Summer fair, as noted in the previous section we were at least able to organise the Pentland Round sponsored walk, albeit parents and other member of the wider Cargilfield community were sadly unable to join us on the hills this year.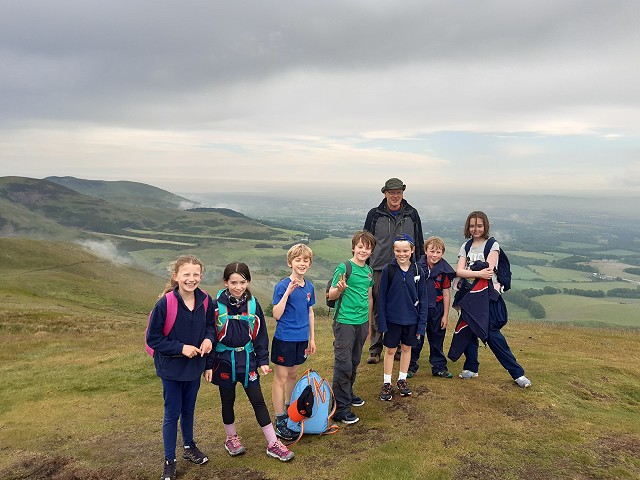 Given the relative limitation on fundraising activities in 2019/20, two of the three charities selected by the Upper School and Pre-Prep children and the Friends of Cargilfield for 2019/20 were retained for 2020/21. These were Super Troop (organising holidays for children and young people with disabilities) and Penumbra (a Scottish Mental Health Charity). These were joined by Canine Partners (involved in providing assistance dogs for those in need). Total funds raised by the School in 2020/21 to be distributed equally amongst the three charities amounted to £4,141.
In addition to the fundraising for the School's three nominated charities, other specific fundraising events during the year allowed the School to support the Poppy Appeal, Comic Relief, Place to Be and Superar, in Bosnia and Herzegovina. The latter organisation are setting up the first ever children's orchestra in Sarajevo and as the first step wished to start a violin class. The funds raised by Cargilfield's talented musicians during an all-day 'violin-a-thon' (over £1,600) was sufficient to fund the purchase of all the violins needed by this new group.
BURSARY AWARDS
There is a continued emphasis from the School and the Board of Governors to use bursaries to enable access to pupils from a wide range of backgrounds and to maintain the social mix and diversity of the School. Bursary support is available from Form 4 and includes 100% awards. This has enabled some children to attend the School who would not otherwise have been able to do so, and is accompanied by appropriate guidance when such pupils are looking at senior school places. Recent years have seen the beneficiaries of the bursary scheme move on to fully assisted places at major public schools in both Scotland and England. Some recent examples include:
Girl 1 Was a successful leader at Cargilfield and won a music scholarship to a major Scottish boarding school.
Boy 1 Won an academic scholarship to a major Scottish boarding school.
Girl 2 Won a scholarship to a major English boarding school.
Boy 2 Was a successful all-rounder and was given a subsequent bursary to a major English boarding school.
Girl 3 Won a music award and was given a subsequent bursary to a major Scottish boarding school.
Boy 3 Was appointed a prefect and won a sports scholarship to a major Scottish boarding school.
The total number of means tested bursaries awarded was 15 (2020: 13), with an annual value of £136,842 (2020: £170,668). One pupil received a 100% bursary during the year (2020: 2) and a further two pupils received bursaries of 90% or above (2020: 6). The School continues its ongoing support for this purpose, and the value of the designated Bursary Fund at 31 July 2021 was £1,236,798 (2019: £1,039,110).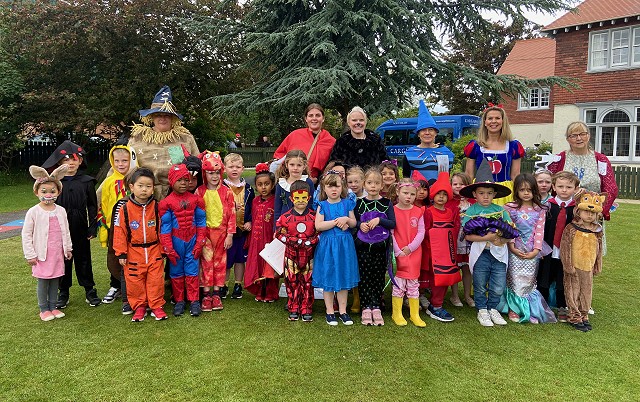 FUTURE PLANS
Our future plans reflect our commitment to an excellent all-round education for pupils within a flexible boarding and day environment, delivered by a professional and motivated staff. In the short term, these will be partly driven by the ongoing demands of the COVID crisis and will include the lessons learned from this experience as well as returning to our normal routines as quickly as government guidelines and good practice allow.
Learning We feel that we offered the very best remote learning experience during lockdown and the subsequent period of gradual re-opening and while we are now expecting teaching and learning to continue in a more conventional format, we continue to review our remote and blended learning policy so that we can react to the needs of individuals or larger groups. A multi-year programme of investment in technology paid dividends through the crisis and we will continue to pursue this – while keeping a hold of the best of traditional teaching practice.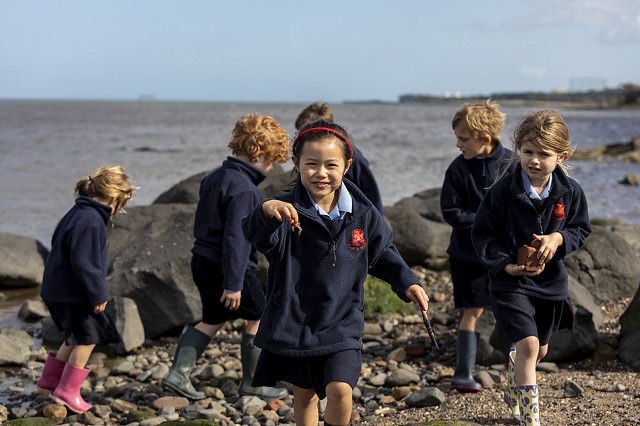 We plan to implement a curriculum review, making use of the expertise of our curriculum leaders. From this, we want to arrange a process of inspection whereby experienced professionals can help us to assess the effectiveness of both our current curriculum and the changes we hope to make. One specific area of focus might be an examination of our learning support provision. We also need to ensure that in this age of rapid and often conflicting information flow, our children are equipped with strong critical thinking skills – and an ability to cooperate and work together.
As part of this and contradictory to current trends as it may in some ways seem, we plan to make reading even more of a priority across the course of the next few years. This is likely to include a targeted reading scheme for children and the development of our library under the guidance of a part-time librarian.
Breadth of Experience This is one of the greatest strengths of a Cargilfield education and has, sadly, been restricted over the last year and a half. Restoring a full range of extra-curricular clubs and wider boarding opportunities will be a priority for the year and, in doing so, we may adjust the routines of the pre-COVID day and the nature of our club provision to learn from recent experiences and benefit from the thoughts of our wider community.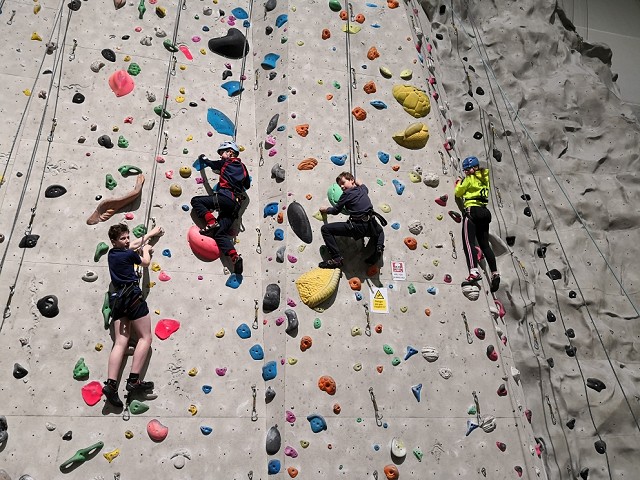 Welfare We are changing our evening routine to explore more dynamic opportunities within the boarding routine. We plan to support boarding at Cargilfield by developing the common room and dormitory facilities to create a more pleasant and practical environment.
Outcomes While we are proud of the successful outcomes achieved by children leaving Cargilfield, the events of the last few years have reminded us that a Cargilfield education must play its part in a more equal society and we will continue to explore ways in which we can do this with particular reference to race and gender.
With opportunities to visit senior schools in person becoming possible again, we will redouble our efforts to help parents and children understand and, where appropriate, experience the range of senior school opportunities available to them. We take this next step very seriously for each and every Cargilfield child. Likewise, we will continue to review and assess the quality of outcomes for our children, taking the findings into our ongoing review of practice and resources.
Staff Development With all of the challenges facing the staff over the last eighteen months and going forward, we are delighted with how they have responded with energy and imagination to fresh challenges. Supporting their welfare will remain a particular emphasis for the management team this year, especially at a time of specific challenges across the School. We are excited about the arrival of two new heads of department and will be looking to ensure a successful transition in both cases. We also hope to offer more training opportunities for sports coaching, minibus driving and to explore the development of a fund to help further staff development.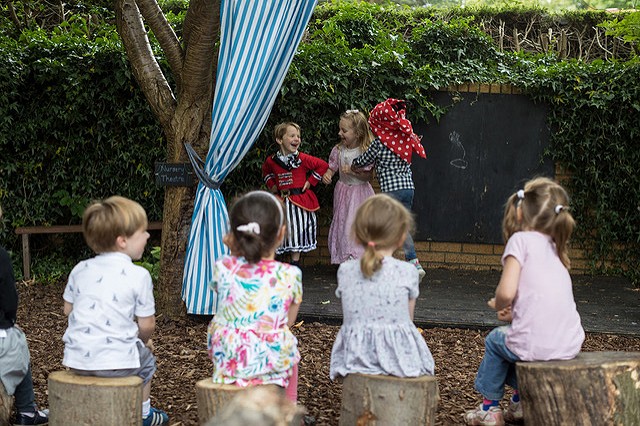 Communication and Recruitment After a period of time in which it has been more difficult to welcome parents onsite, we recognise the importance of marketing the School to our prospective parents and this must be a significant focus this year. We will start by creating a short film to sit on our website which emphasises the unique flavour of a Cargilfield education. We also plan to implement an annual questionnaire for our current parents (alongside that to our leaving parents) so that we can make sure we are meeting the needs of our families.
Alongside this, we will be marking two anniversaries: the 100th anniversary of the chapel in 2021 and the 150th anniversary of the School in 2023. We hope to involve more former pupils in this process and we aim to make better use of our former pupil database so that there is more effective and regular communication with that group.
Finance, Infrastructure and Administration This has been an area of significant development over the last few years. We hope to start a further review of pay, benefits and pensions for our staff but also to make better use of the materials provided by our Health & Safety advisors.
Facilities and Environment While are proud of the extent of our facilities and the lovely environment in which we live and work, there will be further improvements to the physical infrastructure of the School. These will include improvements to the boarding area, the renovation of the old pavilion as an outdoor learning centre, and further child-centred improvements to the Nursery garden. A whole school building condition survey will be completed to make sure that maintenance is planned, rather than reactive, while at the same time we will undertake a longer-term review of the infrastructure needed for Cargilfield 2030.
All such activities will be reviewed and prioritised by the Board as part of a rolling three-year financial plan which will ensure that Cargilfield enters its second sesquicentenary in a strong financial position and as relevant and progressive as it was at its foundation in 1873.
See the school accounts at the bottom of this page.