1stXV 38 Fettes 36
This is my 16thyear of running the Rugby here at Cargilfield, and we have had some very successful sides over all these years; however, in all that time, just a few matches stand out as truly exceptional and today was one of them. Credit must go to both sets of players who went at each other hammer and tongs with no quarter given, and the skills on show were a terrific example of how the new SRU laws at this level should be utilised with the ball in play for long periods, and players allowed to show off their skills as well as compete fiercely in the tackle and at the breakdown. A memorable afternoon in so many ways, and yes, it was satisfying to come out on top, but we have set down a marker for the rest of the season as to how we want to play the game and I know this group of boys will use this as the benchmark as we get in to big games of the season after half term.
Having enjoyed a really promising first hit out two weeks ago at the Merchiston Festival, the past two weeks have seen us champing at the bit to get started, and we could not have asked for a better afternoon to play rugby: a fantastic surface on which to play fast running rugby and lovely sunshine too. Having suffering a couple of injuries over the past ten days, this gave other boys a chance to step up and with competition for places, it was a chance to give one or two an opportunity to play at this level, and all rose to the occasion which was super to see.
We cam out of the traps very quickly indeed, scoring three unanswered tries within the first five minutes without Fettes touching the ball. We dominated the breakdown all game to be honest with some excellent jackling to steal the ball, but Rory, Max and Edward all finished impressive team tries with the ball being recycled time and again, and some excellent lines run in the backs. However, Fettes were not going to lie down and they had some strong runners – their large boy in the centre was particularly effective – and a few times we slipped off the tackle and allowed him the chance to stretch his legs; he was big and quick and unless we closed him down early, he was hard to stop. This is something we need to work on for next week: a bit more communication out side, not flooding the ruck if we have lost possession and come up quicker, and together, to close the opposition down. It is early days, and I was pleased with Jack and Quin's communication overall, but we need to be a bit tighter defensively too.
We were 26-14 up at the break, with much to be pleased about. However, we left four tries out there in the first half and so really the game should have been done and dusted by then: we attempted unnecessary off loads in the red zone, instead of going to ground, quick ruck and try scored. We must learn from this, because we should have scored over 40 points which would have been game over. But we didn't and this made for a hugely exciting and nailbiting 2ndhalf of rugby.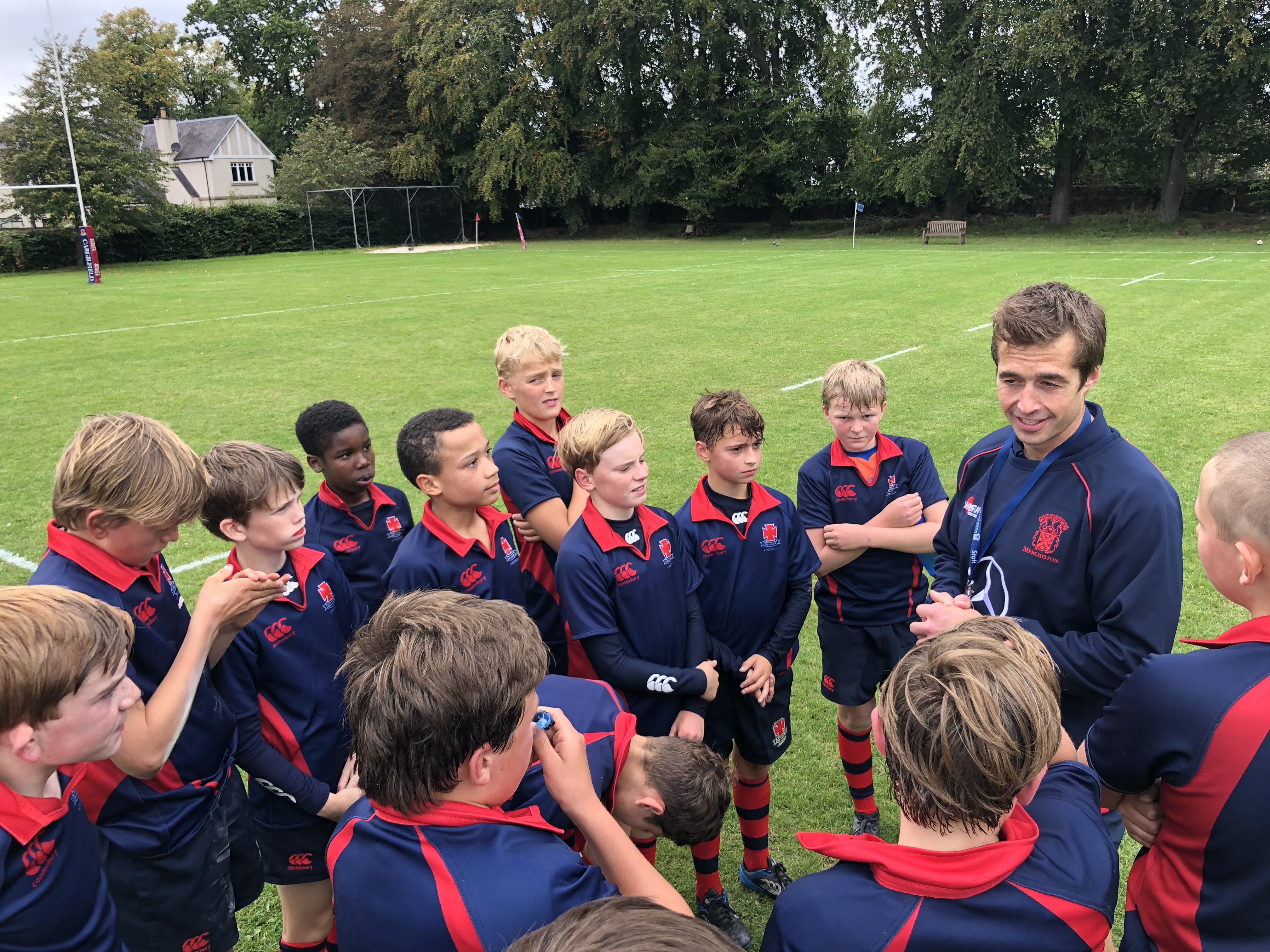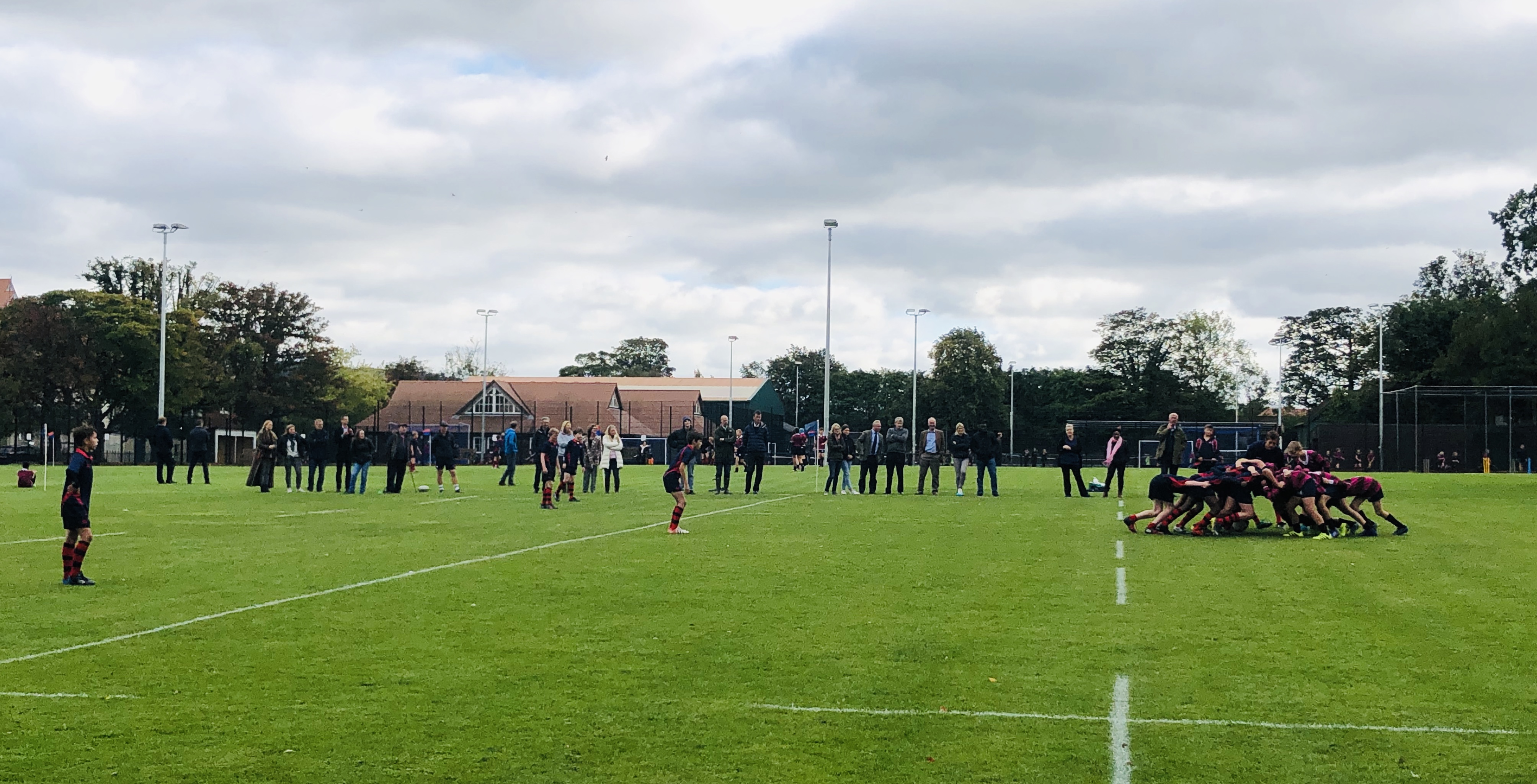 Having conceded another try to the giant centre, we once again played some terrific controlled rugby, moving the ball wide and at pace, dominating the breakdown which allowed Edward to score again before Oliver scored the try of the game in the corner showing quick feet and a brilliant finish after we had gone through a lot of phases. The forwards did play well all game although a couple of you were short of fitness and slowed towards the end; we also must keep the game simple when it opens up like it did today, and keep rucking which is a real strength of ours – knowing when to off load and when to go to ground is something we need to look at. Making those good decisions under pressure.
Being more than two scores ahead in the final quarter, we again allowed Fettes back in to the game with their centre scoring two more tries, both the result of us forcing the play when in their 22, when we should be scoring not spilling the ball trying something too ambitious and then losing our defensive shape for him to run in from half way. This meant we were just two points ahead, last play of the game…..the big Fettes boy had the ball, slipped off two tackles and was sprinting down the touchline…..the match winning score? It seemed like it…..but Fergus had other ideas as he nailed him with a textbook tackle round the ankles and he fell in to touch on the half way line. Game over.
The first game of the season is always an exciting one with everyone keen to impress. We did show tremendous skills and commitment today and the way in which we tried to play the game was really pleasing. Mr Deans said he had not seen a game like this played at this level – high praise indeed. Yes, things to work on, but we are up and running and once we learn to be more clinical in the red zone, my fingernails will not be bitten to the quick!
Roddy Deans, Director of Rugby at Merchiston and someone who has coached Scotland age grade sides over the years, was full of praise for the standard of rugby on show, and rightly so. It was a terrific afternoon and I am excited about what lies ahead this season. Very well played indeed, boys!

A game that will certainly live long in the memory.