'We've got a strong link with Cargilfield, who have a lot of good young cricketers who have historically migrated towards Grange, so we've got really good feeders into the club now.'
Thank you to John Blain, Head of Grange Cricket Academy Grange Cricket Club, for acknowledging the value of our all year round cricket programme here at school, and for providing such a positive club cricket environment for our girls and boys at The Grange!
http://www.cricketscotland.com...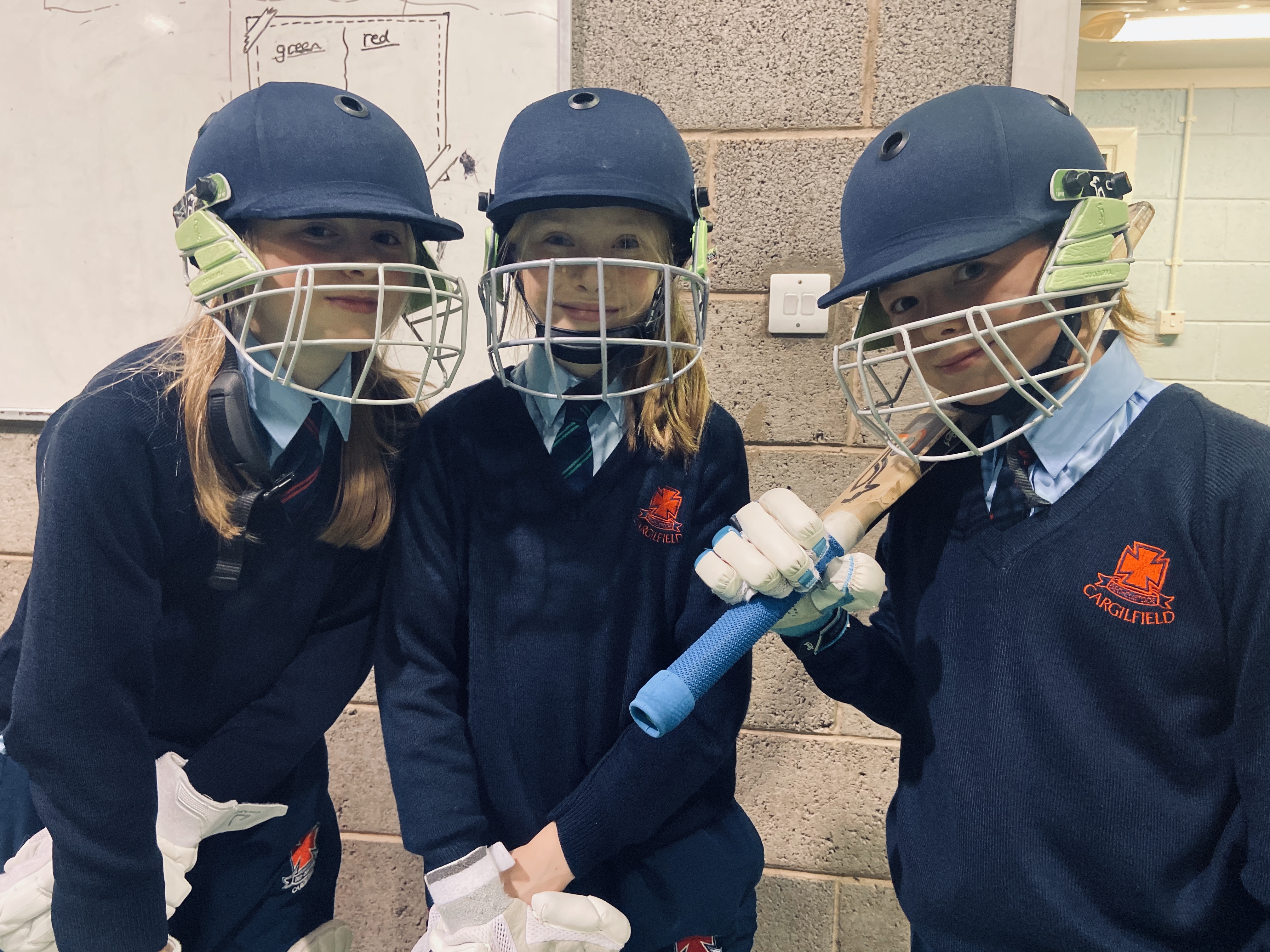 Fantastic to be included in The Cricketer Schools' Guide
We are delighted that Cargilfield once again appears in The Cricketer Magazine's 2021 Schools' Guide listing the top 100 Senior Schools and top 50 Prep Schools in the UK. We are the only stand alone Prep School in Scotland to be listed in the prestigious guide, and it is fantastic that our strong cricket culture and commitment to cricket 12 months a year as well as a growing girls'cricket programme has been recognised.

Despite playing no cricket in the summer due to the Lockdown, weekly cricket sessions restarted at the end of August and we look forward to the new season starting in April 2021!

From the Cricketer Magazine:
The Cricketer has published its Schools Guide 2021, featuring the top 100 senior, the top 50 prep/junior, and for the first time, the top 20 all-girls schools in a bumper 148-page supplement.
It follows an exhaustive process which saw a record number of schools submit entries to be included in the guide, despite the ongoing pandemic. All entries were judged against an extensive set of criteria, which included a compelling commitment to cricket in the curriculum, facilities, fixture programmes and coaching.
The Cricketer gathered entries and compiled the leading lists, working alongside former England star Lydia Greenway to select the inaugural top 20 all-girls schools.
The full list can be seen below.
The Cricketer magazine editor Simon Hughes said: "This year's Schools Guide is particularly important in showcasing our schools who have kept the game alive through a very challenging summer. Whether it has been remote video sessions, drills in the garden or even Zoom quizzes, schools cricket has emerged resolutely from this pandemic and the appetite to get back out on the playing fields is palpable.
"There should be deserved praise for all the teachers, coaches and volunteers who have put in so much hard work, in the most difficult of circumstances, to preserve a love of the game among the next generation.
"Congratulations to all of the schools included and we look forward to hearing about all of your future successes."
Top 50 UK Prep/Junior schools
Abingdon Preparatory School; Aysgarth School; Beaudesert Park School; Bedford Preparatory School; Bilton Grange; Birkenhead Prep School; Bishop's Stortford College Prep; Brentwood Prep; Brighton College Nursery, Pre-Prep and Prep School; Bromsgrove Preparatory School; Caldicott School; Cargilfield School; Cheltenham College Prep School; Clayesmore Prep; Cothill House; Cranmore School; Cricklade Manor; Cumnor House School for Boys; Downsend School; Dragon School; Eagle House; Elstree School; Fettes College Prep; Great Walstead School; Gresham's Prep School; Highfield and Brookham Schools; Hurstpierpoint College Prep School; King's Hall School; Lambrook; Ludgrove; Merchant Taylors' Prep; Millfield Prep; Moulsford; Nottingham Academy Primary; Orley Farm School; Packwood Haugh; Prestfelde Prep School; Repton Prep; Rokeby School; Sedbergh Prep School; Shrewbury House; Spratton Hall; St Andrew's Prep, Eastbourne; St Andrew's School, Pangbourne; St Faith's; St Peter's, York 8-13; Taunton Preparatory School; The New Beacon; Wellington School Prep; Westbrook Hay Prep School