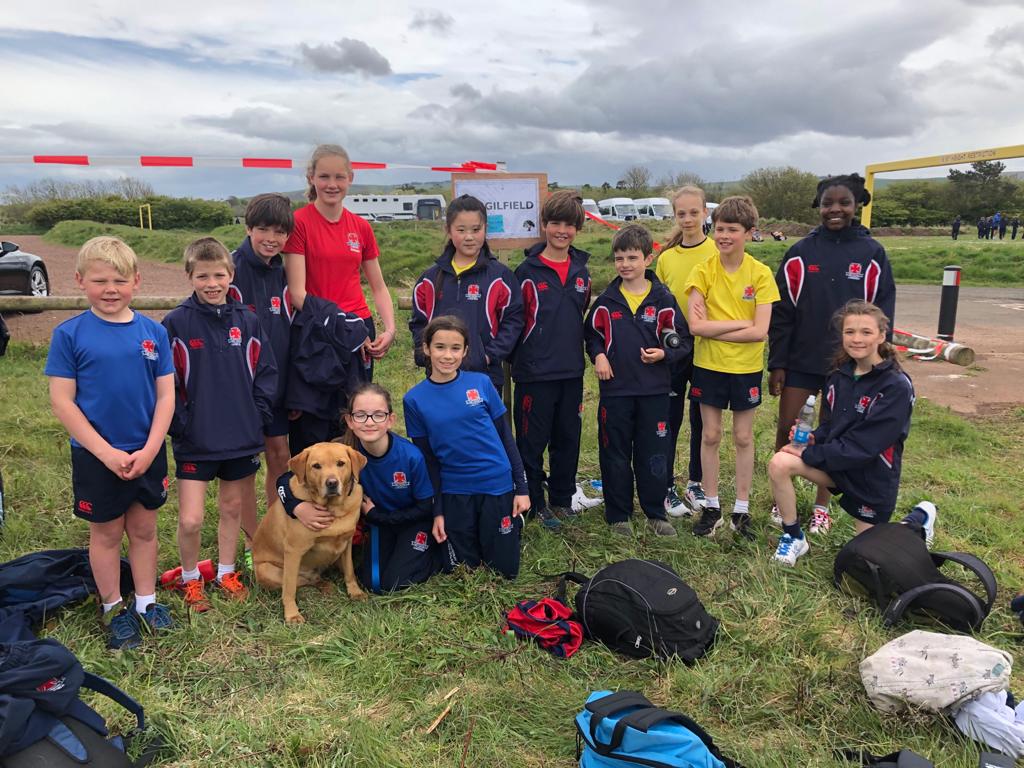 It was fantastic to be able to take some of our cross country runners to Belhaven today for the annual cross country event. This event is usually run earlier in the year however it was postponed to today, and it was great for once to attend the event and be able to feel my fingers at the end!
Numbers were depleted due to COVID restrictions, however our athletes were raring to go and enjoyed an afternoon of super traditional cross country racing. As always, the course provides undulating terrain, through woods and open areas, on both sand, grass and path. It is a true cross country course that tests the very best of runners.
The U9 team ran first and for many, this was their first time running in a competitive race. Arthur ran hard from the start and came a credible 12th. However, star of the day was Edward who not only won the event, but also broke the course record by 6 seconds. The new record is now 7 mins 20 seconds. He finished the event hardly out of breath and looked extremely comfortable all the way round. Cecilia had her first taste of cross country running and it was lovely to see her take part so enthusiastically.
The U11's also had a successful afternoon; we had a strong girls team who brought home some great placings. Savannah came 5th, Jess came 15th, Tunrayo came 23rd, Julia came 31st and Valentina came 26th. The girls just missed out on the podium however looking to the future, this team really shows great potential. The boys team performed equally well and came 3rd overall, winning a lovely trophy. Paddy worked his way perfectly up the pack throughout the run, and timed his finish perfectly, winning the race in style. The team of Paddy, Ewan (13th), Tom (17th) and Wilfred (19th) should be very proud of their performance today.
We were all very excited about the U13 girls race; Clemmie had a bit of a wait at the start of the race so credit to her for staying focused and warm! Clemmie ran a perfect first 50m, staying strong at the start and standing her ground, then moving swiftly and strongly up the inside and found herself comfortably sitting in 2nd place early on. Clemmie is an experienced runner and the tension mounted as we waited for her to come back. She was beaten to 1st place by a very talented and strong Fettes pupil, however we are all incredibly proud of her 2nd place which was very well deserved.
Thank you to Mr Taylor and Mr Tinkler who gave up their Sunday afternoon to help, and of course to Belhaven for running yet another successful and fun event.