Why netball is a great sport for children (and adults)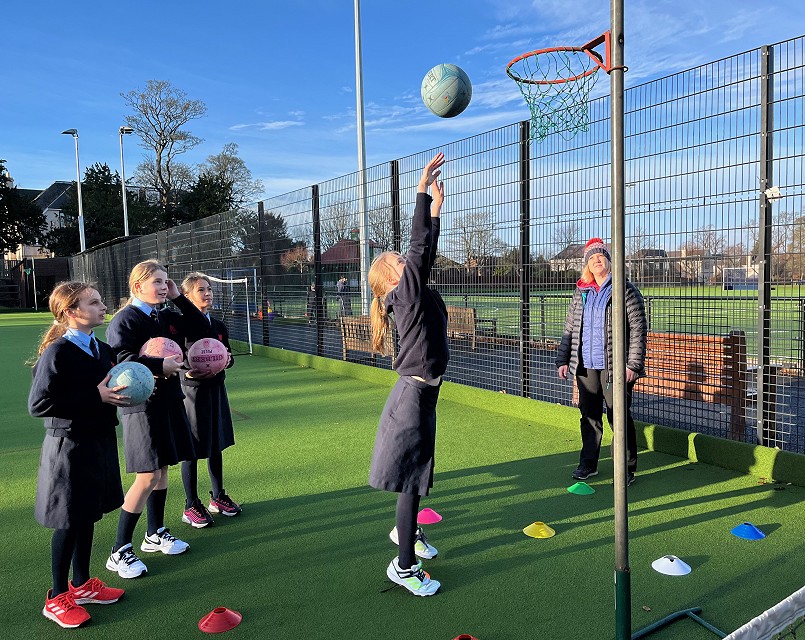 If you are a parent in the Upper School you may well be aware already that we have put a lot of effort into raising both our skill levels and the profile of netball in the school this past year. This has been well received by our children who have upskilled massively and been enthusiastic and committed to the game.
In the autumn term we introduced netball as an option for our junior boys and had about ten regular players. In the spring term we had a very successful netball tour for our U13 and U11 players to Gordonstoun playing matches on the way against the formidable Robert Gordon's in Aberdeen. We also saw 4 of our U13 girls representing the Saltires and contributing to their victory in our regional tournament.
It has been incredibly exciting and rewarding to work on the netball programme and we have benefited from having Miss Hastie Smith as a coach for our U11 squad and to help with our training across all age groups. Some of our staff have also becoming more involved and have been involved in taking teams and in coaching courses run by Netball Scotland. There are lots of reasons why we feel netball has a lot to offer our children.Regardless of age, gender and ability, anyone can play netball, have a great time and learn skills to take into their everyday life.
As netball is a team sport, children learn valuable social and communication skills as they work with others as part of a team to achieve a common goal. Each player is assigned a position which is constrained to different parts of the court and plays a different role within the game, this means that no game can be played or be won without the help of all members of the team. Team members must communicate with one another and work together to defend, attack and score goals.
In netball, when a player has the ball they must stand still, they can't run or dribble with the ball. This means that players must use a variety of throwing techniques and passes to get the ball to a player on their team. Some passes are high and slow, others are short and sharp; practising these passes at training and using these passes in games helps to develop hand-eye coordination and quicker reaction time.
Netball is a fast-moving game that requires players to run around the court, sprinting and changing direction quickly, over time this greatly improves children's' cardiovascular fitness and strength. Training also involves a variety of fitness and skills drills which help to develop fitness so that all team members are ready for our fixtures on Wednesday afternoons.
There are seven different positions within the game that each require different skills and abilities. This gives the children variety, plus continually challenging them to learn and build on different skills. It also keeps the game fresh and exciting for them. Our junior teams have been playing High Fives which is an adapted game for younger players. This requires the children to rotate to different positions and to develop different skills.
Netball in Scotland and the UK has a range of different pathways which gives children the opportunity to continually progress their skills at different levels within the sport, if they wish to do so. It is one of the fastest developing sports in the UK for both men and women and nearly all our children will have the opportunity to play at their senior schools.
A now for the shameless plug… if you think you might fancy a game (either as a total beginner, someone who played ages ago at their own school or an experienced player) we host an adult club, the Inverleith Swifts, on a Monday night in our sports hall. Please get in touch if you would like to come and join us. You would be very welcome and you might even get to see Mr Taylor running around the court.
AD