In the nursery here at Cargilfield, learning journals play a pivotal role in the children's learning journey. They provide a space in which each of the children's learning can be documented, tracked, evaluated and reflected upon as they progress through the transformative years between 3 and 5. Below we explore what learning journals are and why we use them to support learning in nursery.
What is a Learning Journal?
A learning journal is essentially a learning tool for each child.
It shows progress through documenting next steps on a range of developmental and curricular learning outcomes which the children explore during their time at nursery and home. These include; emerging literacy and numeracy, health and wellbeing, communication skills, thinking skills, relationships and motor skills.
Over time, patterns and themes emerge about a child's experiences at nursery; what they are interested in, how they learn and how they have developed and grown. It ultimately becomes their learning footprint.
Learning Journals help to extend learning beyond the individual.
They provide a framework for children, parents and nursery staff to; share observations, interests and progress with the different people in a child's life.
This ultimately serves to extend and build on learning that has occurred and makes new connections to forge new areas of learning going forward.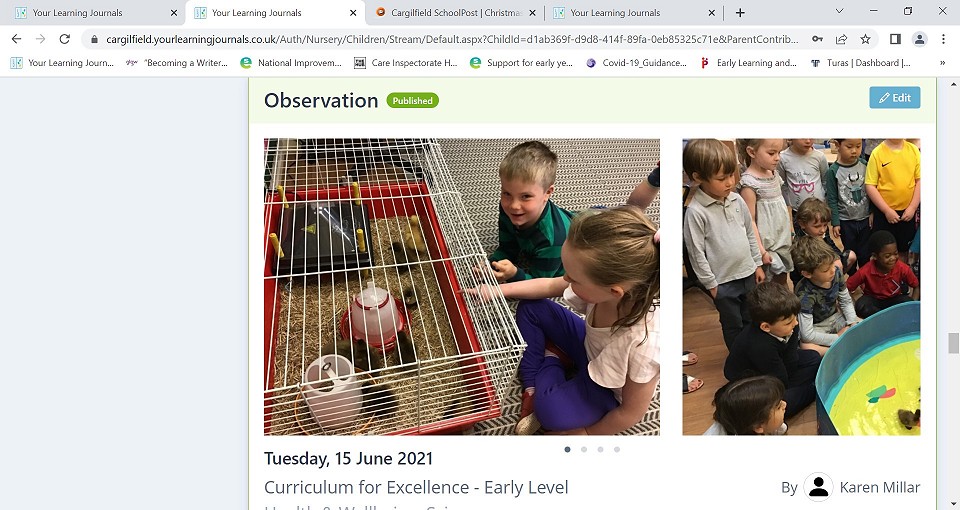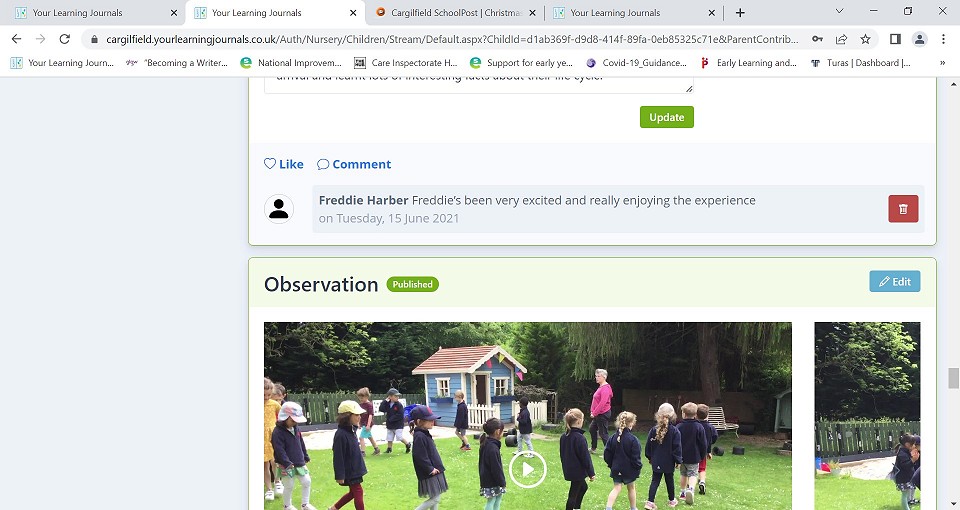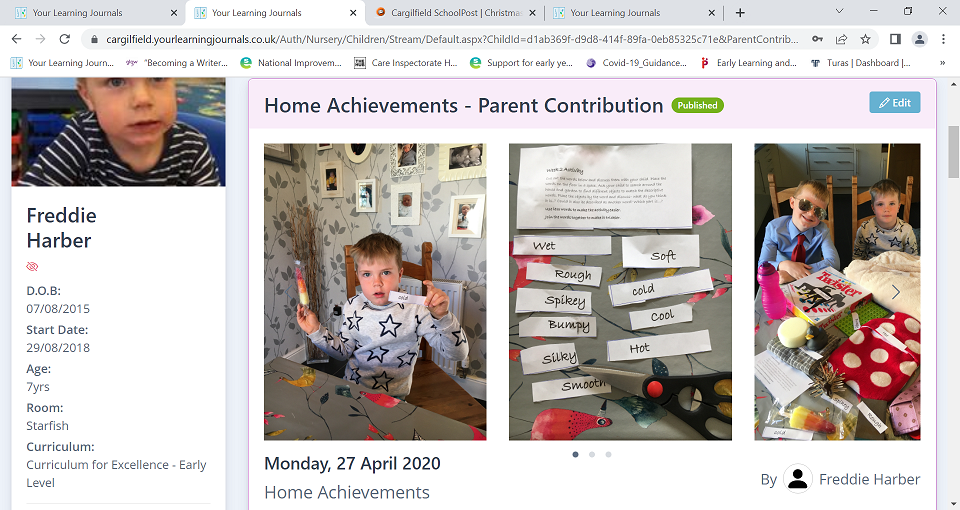 Why do we have Learning Journals?
At Cargilfield, learning journals provide a template of good practice through which children's individual progress can be documented, tracked and reflected upon i.e 'What was I doing (the activity) What did I learn (development/progress).
They provide a structure for reflection on the learning that has taken place and allow staff to identify and record individual next steps for each child i.e I can recognise numerals 0-3. Now I am learning to recognise 4 and 5.
Learning journals provide a unique space where learning can be captured in its various forms whether it be the development of speech and language skills or gross motor development.
They also provide a forum for meaningful connections between parents, nursery staff and individual children in their own learning and development.
Finally, a child's learning journal accumulates over time, so provides a place to reflect on the 'learning and development' that has happened over the crucial years between 3 and 5. Helping every child to celebrate their; strengths, learning, passions and interests as they start the next part of their journey in Primary 1.