The phrase is enough to make a lot of feel just slightly uneasy. I thought it might be interesting to put some of my thoughts down on paper.

When we entered this uncertain world in March we didn't have a clear road map of where we were going with this. Nobody did. It has been great though to have such a resourceful group of staff and governors as we have started to edge our way through it. As you will know a tremendous amount of work has gone into getting this all up and running. One thing that I have really noticed is how helpful everyone has been. Back at school it is all to easy to get stuck in your own wee bubble and do what you always do. This has forced me to engage with people and ask for help, something we expect our children to do but perhaps we are not very good at ourselves.
Coming back to school after Easter, I think we were all a bit anxious. I was terrified. However, one thing that has been noticeable has been the enthusiasm and the resilience of our children. The younger ones in particular have adapted very quickly to all that this strange and constantly changing system has asked of them. Initial hiccups with technology seem largely to have been ironed out and we seem to be in a fairly stable routine.
The Form 8's have for the most part stuck in. It will be interesting to see how remote CE goes next month but most of them are taking a careful and hardworking attitude to their preparation. This will have been very good practise for the situation that a lot of them will face at their senior school where much more studying is done online in this way.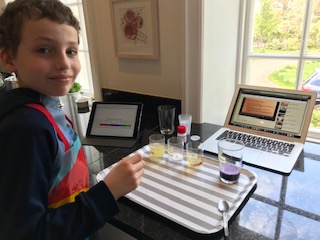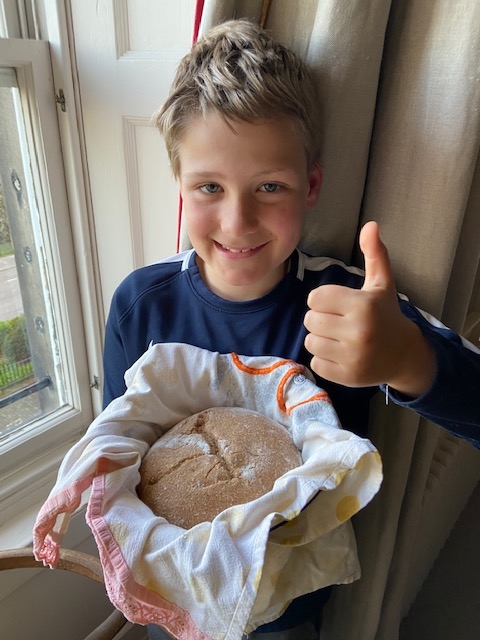 I have been reading about the way that different children have adapted to these tasks and certainly can see some of this in our children. In some, it brings out the best of them. Others find it more challenging. Often those children who get their energy from being in the classroom with their friends and feed off classroom discussion to stimulate their ideas are finding this hard. Hats off to some of my colleagues who have taught music lessons remotely or set maths challenges using paired and group working or conducted remote science experiments. It is difficult to keep up the classroom feel when you are teaching online but it is something we have tried to do as far as we are able. Conversely, some children who find a noisy classroom a distraction have very much enjoyed the process of organising their own work and working largely to their own timetable. Some of them have definitely thrived which was not something I had expected.
The key here has been for us to engage with the children and parents themselves and keep communication going. This can be difficult. On occasion my heart has sunk a little bit when I think I have prepared something amazing and I am faced with a row of icons on mute.
However, there have been some lessons for us all. Support and cooperation from my colleagues has been a high point. Learning to be flexible and being more aware of the needs of all our learners and working closely with their families, has been key. Overall, is far more important they our children come out of this in a confident and secure place emotionally than that they hand in that history essay.
AD