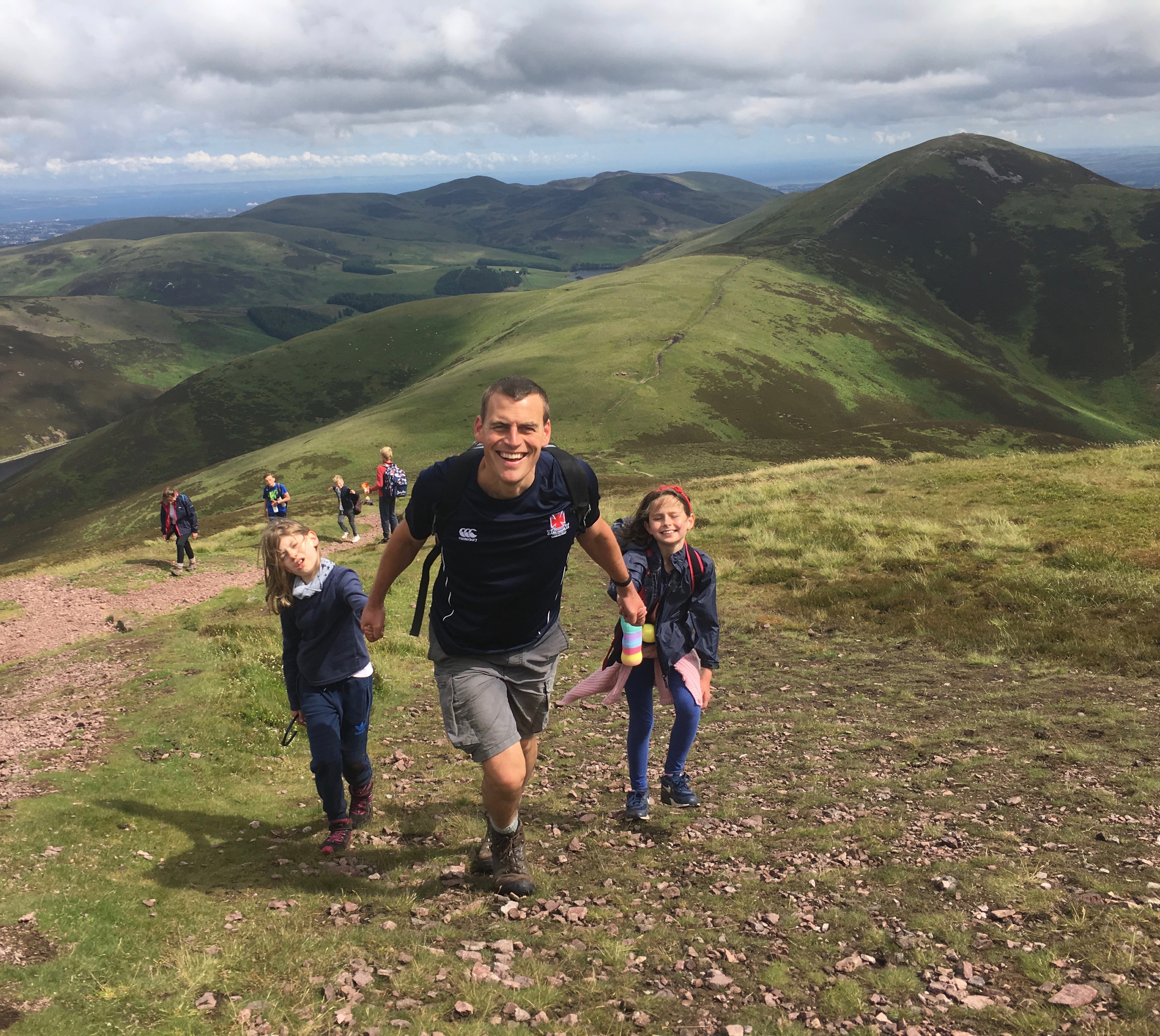 Welcome to Cargilfield School. Please take a moment to read the information below so that your visit to the School is as enjoyable as possible.
Telephone Numbers/Address
Main School Office: 0131 336 2207
Match cancellation line: 0131 336 0183
Address: 45 Gamekeepers Road, Edinburgh, EH4 6HU
Arrivals
Please arrive through the main entrance off Gamekeepers Road (EH4 6HU). All minibuses should come through the barrier and park round the back of the school outside the Headmaster's house. Minibuses will exit the school through the Barnton gates on to Barnton Avenue West. Visiting parents are welcome to park in the main school car park.
Please park considerately in the bays provided. Coaches, once they have dropped off the children should park off site on Gamekeepers Road. A member of staff or team captain will meet visiting schools in the car park and escort them to the changing rooms.
The rugby, cricket, football (grass) and rounders matches will all be played on the grass beside the car park. Netball matches, hockey matches, indoor/astro football matches and tennis matches will all take place in the Sports Hall or astro area which are located to the side of the school. Please follow the path from the car park round the side of the school.
Changing Room Facilities
There are plenty of changing rooms for visiting teams, and all have individual hot showers. All children are kindly requested to take off studded boots at the door of the changing room and enter carefully in socks.
Visiting staff are responsible for their own collection of valuables and their safe keeping during matches.
Female visiting staff have a changing room and showers in the main School and a member of the Cargilfield staff will direct them to this area. Again, please do not leave valuables here.
The toilets for the children are located in the changing rooms. Staff should use the toilets in the main school.
Match Kit
Cargilfield plays in navy and red, with hooped navy and red socks; if you feel there is going to be a clash of colours then please let the Head of Games know.
Mouthguards/Studs
All children should wear mouthguards for hockey and rugby, and have the correct regulation studded boots for rugby and grass football. Children are also expected to wear shin pads for hockey.
The referee will check studs of both teams before the rugby matches start.
Risk Assessment
A full risk assessment of the campus has been undertaken by Cargilfield School.
Referees and/or umpires for matches
Where possible, Cargilfield staff will undertake this responsibility, however there may be times when visiting staff are asked to help with this. Your co-operation with this is much appreciated, and we will have liaised about this beforehand!
Expectations of Visiting Staff and Parents
We are keen to teach our children that the decision of the referee or umpire is final and so make it clear to our staff and parents that this should never be challenged publically: whether on the side of the playing field or in a website match report afterwards. A quiet and friendly word over a cup of tea at the end of the match always seems the best way to discuss an interpretation or judgement. We would ask that visiting staff and parents support this approach.
Medical cover and requirements
Where possible, The School Nurse will attend all sporting matches and be pitch-side, carrying a first aid kit. If there is more than one match being played, she will base herself in as central a position as possible.
There is a first aid box in the Sports Hall as well as in the hockey shed beside the astro. Visiting schools are also encouraged to bring their own first aid.
In the case of an accident, The School Nurse will attend and assess the injury. The School Nurse is responsible for making any decisions about the welfare of Cargilfield children, and will obviously attend to injured visiting children, liaising with visiting staff; please note however that visiting coaches/staff are responsible for making any decisions about medical treatment for their own pupils as they are in "loco parentis". In addition, all Cargilfield staff have completed basic first aid courses.
Match Tea
All pupils, staff and parents are warmly invited to post-match tea in the main school. This is an important tradition and much enjoyed by both home and away teams! In the winter and spring terms, this will take place in the Dining Hall for the children, and either the Chapel, Library or Dining Hall for the parents and staff.
Cargilfield very much encourages this important aspect of the day, and hope that all schools will stay. We ask that visiting children share tables with our children and sit alternatively, rather than in separate school tables. Match tea in the summer term takes place outside beside the marquee.
Visiting schools should email the Head of Sport of any dietary requirements or allergies at least 48 hours in advance. Please note that Cargilfield is a nut-free school.
Cancellation of Matches
If it is necessary to cancel a match, a voice message will be left on the cancellation line. Please check this line frequently as matches may have to be cancelled at the last minute.
Mhairi Hastie-Smith, Head of Games ([email protected])